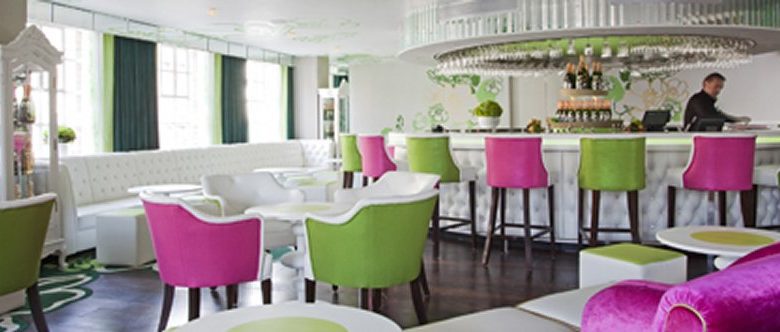 Lifestyle
Top stylish and accessible places to visit over Christmas and New Year
As Christmas and New Year's Eve approach, we ask Fiona Jarvis, founder of Blue Badge Style (a guide to stylish and accessible bars), to pick some of her top haunts to party the night away this Christmas season.

You may have seen my recent article on Blue Badge Style (BBS), a guide for the discerning less able. We rate places not just on the accessibility, but also style. The score and final rating is out of 3 and are awarded in the form of BBS Ticks. Venues only go onto the website if they have style, and that doesn't necessarily mean they have to be expensive.
So here is my pick of some of the most stylish bars and restaurants across the UK:
The Artesian Bar at the Langham Hotel, London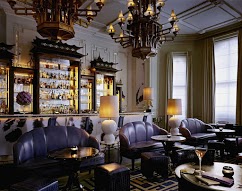 This bar is very Christmassy, as is the whole hotel. Access is via a lift from the street and the doorman is very helpful. The music, when I went, was 'dance trendy', which is apparently a new genre! Nibbles were different from the norm and very tasty too, such as the nuts with an underlying taste that was difficult to recognise, maybe Rosemary?
It was busy but we managed to get a table as the wheelchair was blocking the bar; good blagging tip! The atmosphere was very pre-party and we had a great time. The only issue was that the disabled toilet is downstairs via a lift, so overall the Artesian Bar gets 2.5 BBS ticks.
The Lobby Bar at One Aldwych, London
The Lobby Bar at One Aldwych always has a great Christmas or floral display in the centre of the room, which is stunning. I often go there for drinks on New Year's Eve, as it's close to Trafalgar Square so you get a sense of the revelry without needing to be in the square and the cold! However, unless you're staying at the hotel for the New Year's Eve party, you have to leave at 11.30pm and you'll probably need to reserve a table.
The cocktails and bar snacks are brilliant, such as a Festive Sour with rum, Amaretto, lemon juice, old fashioned syrup and lemongrass foam. The Lobby Bar gets the full 3 BBS ticks as the access and doormen are good and the disabled toilet is lovely.
The White Horse, Norfolk
Making sure that this article doesn't become London centric, my next choice is in the wilds of Norfolk and The White Horse, which I visited last year. The White Horse has great seafood and wonderful views of the sea.
It's a bit different for Christmas as it's out of the way, but definitely worth a visit if you need to clear the Christmas cobwebs with some bracing winds and sea air! It is accessible with a good disabled toilet, so gets 2.5 BBS ticks. Take a look at my review of The White Horse and surrounding area at Blue Badge Style.
The Bar at the Merchants Hotel, Belfast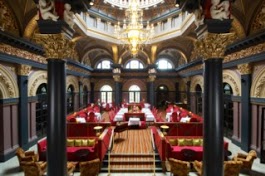 The Bar at the Merchants Hotel, in Belfast, isn't somewhere I have visited but is highly recommended by colleagues; the cocktails are good and there's a great atmosphere.
The Bar, which is on a mezzanine floor, is accessible via a lift from the ground floor. There are disabled toilets on both levels. If you've had one too many and want to stay, there are disabled rooms with walk-in showers available. The Bar gets an unaudited 2.5 BBS ticks (we only give audited BBS Ticks once a disabled person has reviewed a place.)
The Black Lion, Brighton
Recommended by an able-bodied young friend of BBS is The Black Lion. It's a really old cosy pub with good food and music in the evening, serving mulled wine and cider. There's no disabled toilet but a Pizza Express nearby lets you use theirs. You also need to negotiate a 5 inch ledge to get into the bar, but according to our friend it's worth it. So it only gets a provisional 1.5 BBS ticks as they have style but a few obstacles.
The Mesmerist, Brighton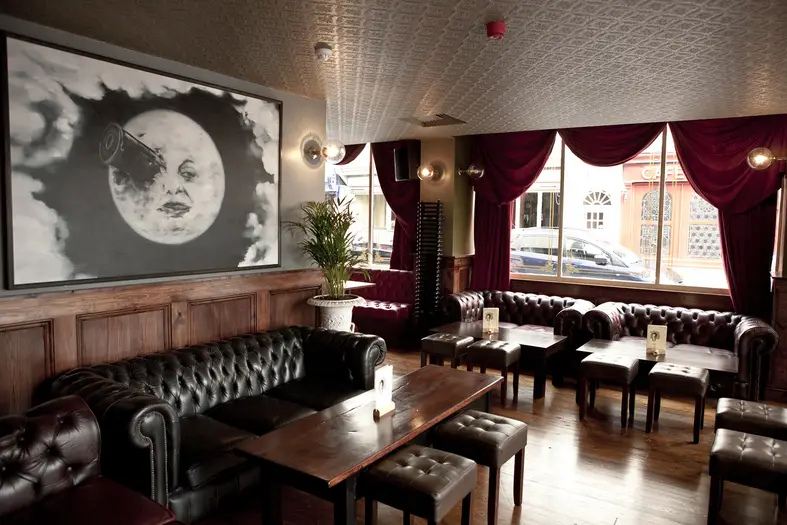 There is also a sister joint in Brighton, called The Mesmerist. There's a flat entrance and they get plenty of disabled visitors as it has a spacious dance floor. It's a 50s-inspired club/cabaret bar and they have a late license to 1pm (at least).
They used to have a disabled toilet but it was given away for office space! But again, they have an arrangement with the same Pizza Express where you can use the disabled toilet there, just 10 meters from The Mesmerist.
I'm assured it's got a great Christmas vibe but you need to book to be sure you get in. I personally can't wait to do an audit of the place as it sounds really stylish, so they get a provisional 2 BBS ticks (the max without a disabled toilet).
The Pipe & Glass Inn, Yorkshire
A member of the BBS social network reviewed The Pipe & Glass Inn and they confirmed that it has really good food, good access and a disabled toilet. There isn't a Christmas menu, which is a good thing if you could do without sprouts and Christmas pudding. Nevertheless, I've been assured that it is very Christmassy and there's an open fire. They have a Michelin Star and, more importantly, they have 2.5 BBS Ticks!
Harvey Nichols Fifth Floor Champagne Bar, London
Finally, coming back to my home town of London, you can't go wrong with a visit to Harvey Nichols in Knightsbridge (main image). The Fifth Floor Champagne Bar is very stylish, is accessible via a lift, has disabled toilets just outside the bar, good snacks and interesting clientele (Louis Walsh was there when I last visited!). It's great to visit even if shopping is a little expensive. They always have great Christmas window displays and Knightsbridge puts on a great show at Christmas. They have everything: style, accessibility and Christmas gift wrapped, so get 3 BBS ticks.
Happy Christmas and New Year!
By Fiona Jarvis
Find out more about Blue Badge Style by visiting the website.
Check out…
• Last minute accessible Christmas breaks.
• Accessible New Year's Eve holidays.
• Winter wheelchair fun in Brighton.
Have you visited any of these venues, or do you know of others that the Disability Horizons readers should know about? We'd love to hear from you, so get in touch by emailing us at editor@disabilityhorizons.com, tweeting us at @DHorizons or messaging us on Facebook.