Most businesses start small but, if they're underpinned by a great idea, they're sure to grow. That's exactly what's happening with Really Useful Stuff: the Amazon of the disability living prod­­­ucts world, where you can compare and review products. Here we speak to founder Kay Allen about its origins and growth.
Like all good ideas, Really Useful Stuff was born out of frustration and realisation that there had to be a better way to serve the product needs of disabled people. The trick to making an idea work, though, is down to how you execute it and turn it into a business that can generate sustainable revenue.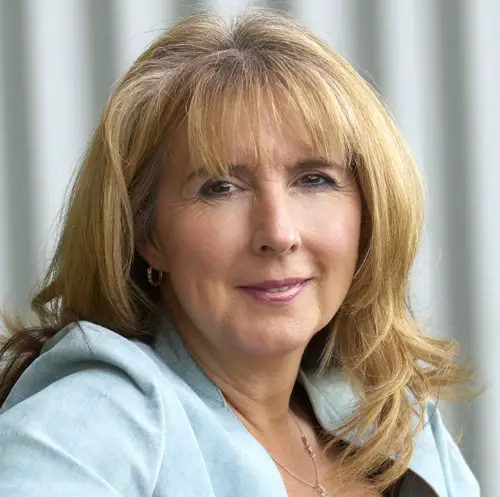 I previously worked as the Head of Social Action and Inclusion for the Royal Mail Group, where I had to manage the extensive Access to Work program for colleagues. During this time I found that the fragmented supply chain for specialist disability products and services made finding the right equipment a challenge. Throw into the mix bureaucracy and unnecessary assessments and you have a recipe for a cumbersome system that doesn't help anybody.
I also have an elderly mother who started to need equipment to make life at home easier. But independent living products were boring, the online shops appeared medicalised and everything seemed so unnecessarily expensive.
A good old moan
A conversation in a hotel bar with my colleague Mary-Anne Rankin resulted in a good old moan about the failure of the system and how it needed to be fixed. Really well designed stuff to assist independent living does exist, but it's just not that easy to find. And when you do discover it, it's not presented very well, photos are useless and the information is really poor.
What was needed was an online marketplace that would collate loads of great products into one place.
The snag for us was that this idea needed a technical solution. So another conversation happened with Robert Wemyss who said those wonderful words: "I can do that". And so the dream team was born.
From Mary-Anne's extensive work on customer insights, she knew that people were also crying out for reviews from other disabled people, the desire to share user experiences and highlight the usability of products.
We all knew one thing: the idea had to be led by disabled people. So another friend was asked to help. Mike Adams, CEO of Essex Coalition for Disabled People offered a free day to run a focus group in Essex to bash out the idea. That day was fantastic and really made us think about what we needed to do.
What followed was a lot of talking, to a lot of people. What is so amazing about starting up a new company is how many people are willing to help for the price of a cup of coffee.
Our big idea
With teamwork we were able to create an easy to use online shopping experience that will save people's time in finding independent living products and allow people to compare products and prices. We've done the hard work so you can find really useful stuff all easily listed on our directory.
By growing our customer base and sharing consumer feedback, we intend to influence suppliers and hopefully improve choice, provide better information on a range of really useful products and get some great deals and better prices. We will be launching our fully integrated shop really soon.
We've learnt a lot in this process, so here are some of our top tips for starting your own business:
1. If you need help starting a business, seek out good people and ask for their advice
We made sure that we showed our idea to lots of trusted friends in order to gauge whether the idea would work and to get feedback. We are still constantly improving as we listen to customers. Thanks to this, we feel our site is starting to deliver what we need it to.
2. Don't spend any money if it is not essential
Cash is always a challenge for any start-up business. We have kept spending to essentials. Creating Really Useful Stuff has cost us our weekends for the last year. We have earned our cash investment by delivering research projects and mystery shopping and then ploughing all profits back into the business. We work virtually and when we need to meet we use the rooms at the Institute of Directors (IOD) in Pall Mall, which is a great membership organisation that has given us lots of advice.
3. Harness people's knowledge and experience
We are growing our team. Ken O'Rahilly joined to help connect us to suppliers. Tim Grant is our really amazing social media guy and Stephen Berendt is sourcing our blogs and user videos. Disabled skier John Dickinson-Lilley – who we will be cheering on and following as he pursues his skiing ambitions – has assisted us in launching a new sport section. Mary-Anne is also building a panel of disabled people who are on hand for mystery shopping and user testing. We are at 500 people now and rising. Get in touch if you would like to join in.
We need disabled people to follow us on Twitter @RUStuff, find us on Facebook or via email and give us feedback. We want great product reviews from disabled people so we can really influence suppliers and we need more panel members who can help our mystery shopping and user testing.
So, what are you waiting for? Visit our Really Useful Stuff website! We might be starting small… but just wait until we take on Amazon!
By Kay Allen OBE
Check out…
• Being your own boss: top 5 tips.
• Access to Work and UltraCane: helping navigate the world of work.
• Challenges and success: starting a business with a disability.
Don't forget to get in touch by emailing us at editor@disabilityhorizons.com, messaging us on Facebook, tweeting us @DHorizons or leaving your comments below.