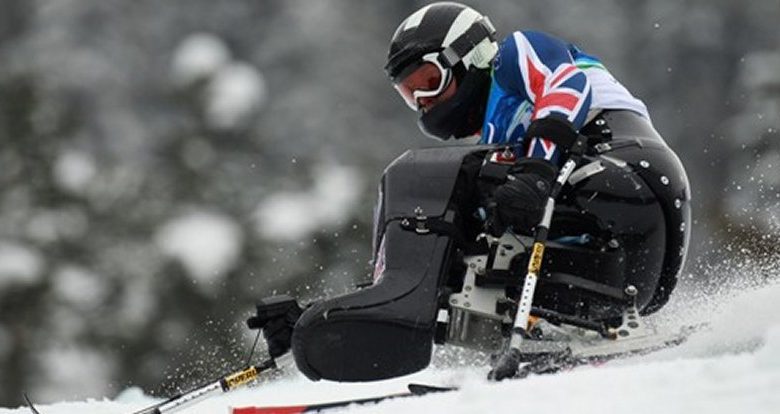 With the 2013 IPC Alpine Skiing World Championships starting this Thursday, we spoke to disabled alpine skier Talan Skeels-Piggins about his determination and passion for the Paralympic sport.
Despite many setbacks in life, including a motorbike accident in March 2003 which left him paralysed from the mid chest down, Talan has refused to give up. Having skied before the accident, Talan didn't want to abandon his passion, so started using a sit-ski with the goal of competing in the Paralympic Games.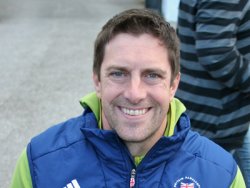 And that is exactly what he did. In 2010, Talan competed in the Winter Paralympics representing Great Britain in the men's slalom, giant slalom and Super-G, taking 15th place in the in the giant slalom. In addition to his achievements in skiing, Talan has worked to obtain a motorcycle race licence – the first paralysed rider to do so – and gone on to compete against able-bodied racers. He now also works as a motivational speaker.
Did you always dream of becoming a skier?
When I was nine years old I had my first skiing experience. It was a fantastic feeling to be sliding down the slopes and I wanted to become a ski racer. My mum told me not to be so stupid, and that I needed to become a dentist or a vet or something else responsible. Before the accident I was a Royal Navy fighter controller, but am now skiing professionally. Weird how things come around eventually.
Six years after starting to ski again after the accident, you raced down the Whistler Mountain at the 2010 Winter Paralympics. Can you describe what that was like?
I was honoured and humbled at the same time. The journey to get to the Games was tough as I suffered heartache in the form of divorce and loss when my brother committed suicide. There were times when I felt that the dream of getting to Vancouver 2010 was just something too far-fetched and out of my reach. I was supported by my friends and family, so to simply get there was incredible and then to get 15th (especially as I ranked in 60th) was the icing on the cake. I tried my hardest and feel proud of the effort it took to get there and compete.
What has been the highlight from your career so far?
In my skiing career the highlight was winning an International Gold Medal in the Super-G event and going on to become European Champion in the same discipline.
Please can you tell our readers a bit about the Bike Experience charity you founded and how our readers can get involved?
The Bike Experience teaches disabled motorcyclists how they can ride again after injury, showing people that the impossible is sometimes possible. Being able to ride again brings back their freedom and independence. It really changes people's lives. Anyone can get involved in this amazing charity, from working as launch crew on the day, to helping fundraise.
You have taken on so many challenges, from skiing to bike riding. Can you tell us which has been your most memorable and why?
The most exciting and memorable challenge has been to race a motorcycle against able-bodied competitors because so many people told me I would not be allowed to do it, that I should give up and stop bothering. I wanted to prove them wrong.
What was your view on the 2012 Paralympic Games? Did you feel that it changed people's perception of disability?
I think it has shown a wider audience the high levels of commitment, dedication and performance that the Paralympic Games demand. After London 2012 I was in a supermarket and a young boy spotted me. Usually kids stare and then ask their mother why I can't walk. This time the boy came up to me and asked me if I was a Paralympian and whether I competed in sport. It was fantastic, the child saw a potential athlete, not someone that just couldn't walk. His perception has been changed forever.
What advice would you give other disabled people who would like to take up skiing?
I would say go for it! There are charities that can help: Disability Snowsport UK and Back UP, as well as lots of local groups that might be closer to you. It will unlock a host of opportunities for you.
What are your goals for the future and what do you hope to do next?
I have started to compete in Adaptive SBX snowboarding (Boardercross), claiming silver at the recent NorAm event at Lake Tahoe, California. I would like to challenge for the gold medal and, if I get into the 2018 Winter Paralympics, represent Great Britain again.
In addition, I will keep racing my motorcycle, develop a route into racing for disabled motorcyclists and find a way to teach those who have never ridden before. As always, I want to live my life and love my life, something that everyone has the power to achieve.
By Zubee
Visit Talan Skeels-Piggins website to find out more about him.
Check out…
• Disability sport: don't be afraid to try new things.
• Paralympics Games 2012: has there been change?
• Wheelchair pool and snooker: inclusive sports.
Let us know about the sports you are involved in. Email us at editor@disabilityhorizons.com, tweet us @DHorizons or send us a message on Facebook. ­