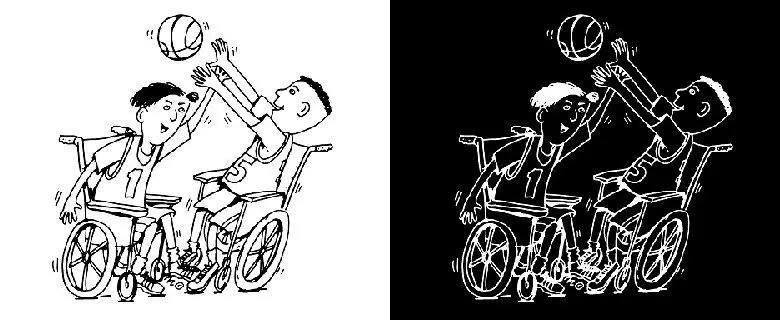 Living with disability no longer has to be a barrier to competitive involvement in sport – the 2012 London Paralympic Games was proof of that.
For sports that require the use of a wheelchair – such as basketball, tennis and track events – careful consideration has to be given when selecting the best wheelchair for the job. Mobility aids used for sport need to be fast and agile, and that often requires a specific design and the use of lightweight materials. Sharp turns, sudden stops and quick acceleration will all be performed in a sports wheelchair, so making the right choice is essential for sporting success.
Choosing the appropriate seat height
Selecting a wheelchair with the correct seat height is critical to sporting excellence, as it directly affects the user's centre of gravity, comfort and balance. The optimum seating height can also prevent injuries such as those caused by impact, pressure or tipping over.
The seat height is determined by the distance from the floor to the seat. Should the seat be too low, the user's feet may drag and the knees will be too high. If the seating position is too high, getting on and off the wheelchair will be very difficult. The best seat-to-floor height can be calculated by measuring from the user's heel to the bend of the knee. One inch is added for clearance, and the thickness of the seating cushion is subtracted in order to find the user's specific height requirement.
Choosing the best wheelchair for particular sports
It is always a good idea to seek advice from a coach or sporting association for advice on which features benefit particular sports. Those chairs intended for tennis, for instance, will need to be very quick and highly manoeuvrable. They will require angled wheels for stability during tight turns, and they will need to be constructed from lightweight, durable materials such as aluminium or carbon fibre composite.
Wheelchair rugby is a far more physical game, so a model with front fenders is essential in order to protect the legs. Specialist rugby wheelchairs will have specific features designed to hold other competitors in a tackle, and spoke guards will often be fitted to protect wheels from buckling.
Wheelchair football is growing in popularity very quickly in the UK. Specialist footballing chairs are fitted with fenders – used to pass, shoot and dribble. The Wheelchair Football Association has set out specific guidelines on what features are required, and they include manual tilt, anti-tipping and reclining functions. All chairs used in official wheelchair football matches are electrically powered.
Track racing requires wheelchairs that are lightweight with pneumatic tyres. Seating height, wheel dimensions, gears and steering systems must all comply with official IPC Athletics guidelines, but all models will have two large wheels at the rear and one large wheel at the front. The rear wheels will be cambered at between 11 and 13 degrees in order to deliver control during tight turns.
Basketball is hugely popular amongst wheelchair users across Europe, and the equipment used is very similar to that used for tennis. Angled wheels, lightweight frames and adjustable features ensure that tight turns, stops and acceleration are all made easier. Players will often choose to be strapped into their chairs via ankle and waist straps.
After seeking advice from an expert, the user should choose a wheelchair that is comfortable and easy to manoeuvre. However, choosing an adjustable model will allow for upgrades and customisations in the future. With the right equipment, there truly is no limit to a person's sporting potential.
Check out…
• The benefits of swimming no matter what your ability.
• Paralympic Games 2012: your highlights.
• Mobility Roadshow: what caught our eye!
Get in touch by messaging us on Facebook, tweeting us @DHorizons, emailing us at editor@disabilityhorizons.com or leaving your comments below.