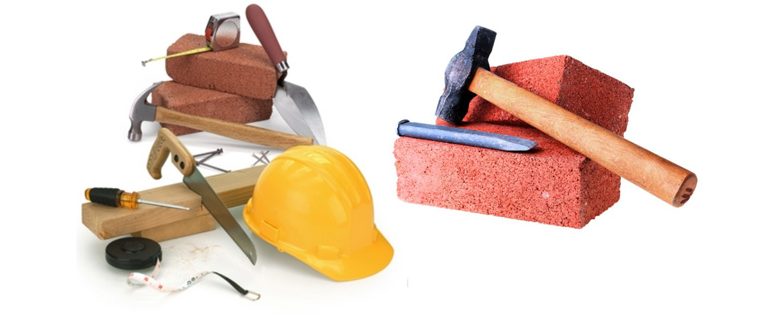 Lifestyle
Accessible house modifications can make all the difference
Last year, Sarah Snowhill had to to adapt her house when her brother was injured in a car accident. Sarah kindly shares her experiences with Disability Horizons of getting her house adapted and some of the difficult decisions that had to be made.
How to Help Your Family Member Feel More at Home When They Visit Your Home
A disability is not something that any family plans for, but unfortunately it is an avoidable reality for many. This is something that my family learned first hand this past year when my eighteen year old brother was involved in a car accident which left him without the use of his legs. Our entire family has had to make some adjustments in order to make Craig's life easier and that included making some major modifications to my parent's home to accommodate his wheelchair. However, he also used to spend a lot of time at my house and I really wanted to make him feel at home here too.
Deciding On The Modifications
One thing that we found out immediately is that there is no 'one size fits all' approach when it comes to modifying a house to accommodate a disabled family member. Every disabled person has their own individual needs which need to be taken into consideration.
My parents had to do a full remodel including a stairlift, bathroom modification, widening doorways and lowering light switches since Craig lives there full time. They shopped around a little in order to find the best equipment at the most appropriate cost. The most expensive item was definitely the stairlift which they  ended up getting from  www.stairliftexperts.co.uk. However, since Craig would only be visiting us so we had to think about what we needed to do in own home  that would really help Craig. So we started by thinking about what Craig would need while he was here.
We spent quite a bit of time researching the various different types of modifications that we could make to out home and how much it would cost. We also spoke to some of Craig's doctor's and therapists to establish what the most important modifications were.. We actually found online support forums and sites like Disability Horizons to be the best source of advice since there were many people who could offer us real life experience of making similar change in the home. Once our research was complete we decided that the basic needs that Craig would have when visiting us would be going to the bathroom and actually getting inside the house. He didn't need to go upstairs and he wouldn't need to bathe or prepare meals, so we ruled out bathroom and kitchen modifications and focused on those two main areas.
Craig's Big Entrance!
The easiest of the issues to address was making our house more accessible for Craig. Initially, the steps at our front door meant that either my dad, or my husband had to lift Craig into the house, which meant he could only visit if one of them would be around since neither my mother or I were strong enough. Our front door had 3 steps leading up to it, so we started off by adding a ramp to allow Craig's wheelchair to be pushed up to the door. We had a look at the various removable ramps on the market and then decided on a permanent concrete one.
However, we also realized that the door was a few inches too narrow for Craig's wheelchair to pass through. Thankfully our front door has a narrow window at one side, so we were able to remove that and install a wider set of double doors. My dad and John are both pretty handy, so they carried out both jobs by themselves without too much trouble. I'll never forget Craig's reaction. He was so touched and he said that this really helped him feel like more of a man. He hates my dad having to carry him like a little kid and now he doesn't have to. We were able to pick up the majority of the supplies for this part of the projectat a local hardware store, but if you are not partiularly handy then shop around for the best price on access ramps and door widening from online specialists.
Bathroom Modifications
Although Craig wouldn't be needing a modified bath or shower like he has in my parents' house, but he most likely would be needing to answer the call of nature! We have a downstairs toilet, so we have made some modifications to make it more accessible for him including making the door a sliding one and adding the required grab rails to allow Craig to manoeuvre himself onto the toilet. This has also been a huge thing for Craig, after all what 18 year old wants his big sister helping him to the bathroom? When I asked him for permission to share  this information and if he had any comments to add, he told me that  of all the modifications we made for him at out house, the biggest thing for him was the bathroom modifications. "I love my sister and we are really close, but I really don't want her accompanying me to the bathroom.," said Craig. "The changes Sarah has made allow me to keep the little independence I have left since my accident and I don't know if I will ever be able to express my gratitude."
I am the first to admit that the modifications did cost us a little bit of money, and since we are not Craig's place of residence we were not eligible for some of the grants that my parents managed to secure. However, Craig is a part of my family and it is well worth it for him to be able to drop by and hang out with me and the kids or to watch football and play computer games with my husband. He has a little of the independence he had lost back and he can once again feel like a guest in our home rather than a burden – not that he ever was, but these modifications make him feel better abut himself.
By Sarah Snowhill

Check out…
• Top tips for disabled gardeners.
• James's Place: a unique day care centre.
• Guest post: Impey Cares – a scheme for free accessible wetrooms.
Get in touch by messaging us on Facebook, tweeting us @DHorizons, emailing us at editor@disabilityhorizons.com or leaving your comments below.