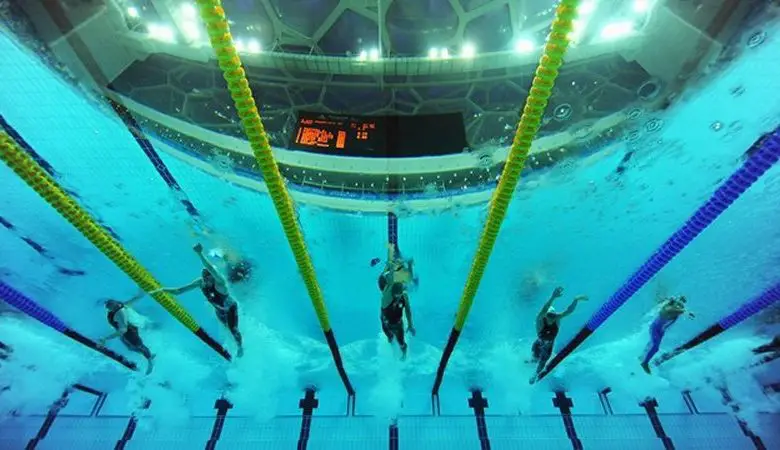 The ability to swim is something that many of us take for granted. But, the nature of aquatic activities means that it is a sport or leisure activity that can be enjoyed regardless of most mental or physical challenges.
The simplicity of learning to swim and having it as a pastime is a fantastic way to boost confidence, self-esteem and motivation. Working towards a goal like learning to swim, or even becoming more advanced, is a fantastic thing for anyone to achieve regardless of their capabilities. As well as the great sense of accomplishment, swimming is simply great fun!
A different world
The wonderful thing about most activities in the water is that in many cases, mobility issues as a result of a disability are often hugely reduced, sometimes almost completely eradicated. The increased freedom of movement is a fantastic experience for anyone who struggles with mobility on solid ground.
There is nothing like taking those difficult steps to the water and then feeling the weight of your limbs lifted as you wade into the pool. Going for a swim is something that those who are able bodied would take for granted, but for someone with limited movement, it is indeed like stepping into an entirely different world.
Often for an individual with a mental or physical disability, exercise is a challenging topic. But, swimming is not only fun and rewarding, but a great way to keep fit and healthy despite challenges you would normally find with outdoor exercise, or in a gym environment.
Easy accessibility
Almost all swimming pools today have disabled access and a wonderful wealth of resources. There are specialist sessions where those with any kind of disability can come, accompanied by a carer if necessary, to learn to swim at their leisure.
There are brilliant physical resources available too, which means that any physical challenge can be overcome, and a great time can be had by all attending. Flotation devices and trained instructors are always on hand to make sure your experience is enjoyable and you have as much freedom as possible, right from the entrance to the water to the bottom of the pool.
A local pool near you will have wheelchair access throughout the building, and a friendly environment that is tailor-made for all abilities. Facility prices are always modest, and a great way to enjoy your day without breaking the bank. Today, thanks to modern technology and excellent trained staff, there are great systems in place to help the blind or hard of hearing too.
Swimming brings so many benefits to people of all ages and capabilities, regardless of disability. There are many different types of activity available, and whether you're learning for the first time, or simply looking for a new way to enjoy precious time with your family, swimming is the way to go.
It's time to shed the shackles of disability, and step into an underwater world where freedom, fun and movement come by the pool-full. With the Paralympics showing that those with a disability can do anything from swimming to cycling; it is time to take inspiration from the likes of Rebecca Lawes and to get out there, and swim!
By Tom Reynolds

Tom Reynolds is from MailSport, who provide specialist swimming equipment.
Check out…
Get in touch by messaging us on Facebook, tweeting us @DHorizons, emailing us at editor@disabilityhorizons.com or leaving your comments below.