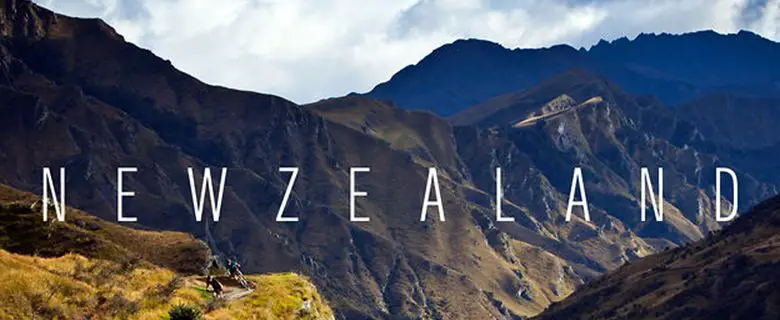 Last week we heard about the first half of Jasmine's trip to New Zealand. If you have a disability – Jasmine has Freidriech's Ataxia so uses a wheelchair – read on to find out how you too could go on an accessible holiday to New Zealand.
Taihape
After our first week in New Zealand, we drove from Taupo to Taihape, which is a very rural farming village. The drive was a rather long one, but stunning at the same time. Part of the Lord of the Rings (The Black Gates of Mordor – you'll know what I mean if you're a fan of the films like me) was filmed around the Desert Road (State Highway 1), and it's very easy to imagine the characters here.
On this day I'd planned a helicopter flight around the three mountains along the way (Ruapehu, Tongariro and Ngauruhoe) with Heliview, who were very willing to accommodate a wheelchair user  – they were willing to help carry/ lift me onto the helicopter, and even willing to remove the front seats so that I had more room. But sadly the weather was too wet and windy for a flight. Instead we went to the NZ army museum, which was accessible.
We then headed to Ohakune We stayed for one night at the Aspen Court Motel, and it was great. The room was massive and quite luxurious (the bed was the comfiest bed I slept in when in New Zealand), and the bathroom (wetroom) was definitely big enough to have a shower. I could just about get under the sink, but I don't think any bigger wheelchairs could.
Wellington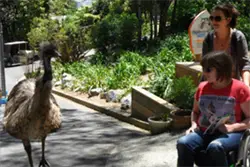 After this we drove the three hours down to Wellington, where we stayed at the Best Western Wellington for six nights. The room itself was beautiful, and it was the only motel we stayed in that had an oven (as well as a hob, kettle and microwave). The double bed however was exceptionally narrow, and while the bathroom (wetroom) was quite large, there wasn't a window and I think the extractor fan was broken. The bathroom then dried very slowly. The shower was plenty big enough, and there was just enough room for me to fit under the sink.
On our first day in Wellington, we visited the Te Papa national museum. It's a modern building, so is nearly entirely accessible. The only exceptions are some parts of the exhibits, like the earthquake simulator.
The next day we visited Wellington Zoo. Some of the exhibits and animals here are amazing  (like Sumatran tigers, Cotton Top tamarins and Malayan Sun Bears), but the entire compound is ridiculously hilly, to the extent that it was occasionally dangerous.
We did however manage to get around the whole zoo (rather cautiously), though only because my pusher (Julia) was very strong. I emailed the zoo before I went and they mentioned that some of the paths were quite steep and that some of the exhibits probably weren't accessible. They also mentioned that they are trying to improve accessibility.
Our third day in Wellington we visited the Weta Cave and the Weta mini-museum and shop. Parking was a bit awkward (it's free on-street parking, but it's not exactly flat) and the there's a curb to get up. But trust me, it's worth it.
The best thing here, apart from all of the beautiful merchandise, is the Window into Workshop tour. The tour is entirely accessible, and the tour guide was very careful to ensure that I could see everything. We also then visited the famous Chocolate Fish Café (technically it's called Scorch-A-Rama), which is also entirely accessible.
We went into Wellington city centre on our fourth day. We parked in a multi-storey car park, but we couldn't find a disabled space anywhere. My wheelchair just fit in the gap between our van and the next car, and transferring was quite tight.
However, after this the city centre was nearly entirely accessible, and though some streets (Cuba Street especially) were slightly steep, there weren't too many big curbs and steps. We also went into Fidel's café (a favourite of Billy Boyd and Dominic Monaghan), and while it is tight and very busy, the front of the café is accessible, if you can get over the one or two steps at the door that is.
Our last day in Wellington was spent wandering around Johnsonville, which is the suburb where our motel was. It was largely accessible, though a few of the paths were quite steep and a few pavements were a bit uneven. We had initially planned to visit Kaitoke National Park, which is where Rivendell was filmed, but the weather turned too wet and windy to risk the paths. I was advised that some of the paths were quite steep, but accessible.
New Plymouth
Our last stop before we flew home (from Auckland airport) was in New Plymouth. The drive from Wellington was horrendous – about five hours – but it was worth it when got to our motel. We stayed at the Landmark Manor Motel, which was beautiful. The hosts were also  lovely  and the room was big enough to get around comfortably, as was the bathroom. The shower was definitely big enough for a shower, and the sink was high enough for me to get under.
Our one day in New Plymouth was spent wandering along the coastal walkway, which was largely accessible, though very steep in some places. The pathway did however cross over train tracks at multiple points. The crossings were fairly easy though, as long as you don't get stuck in the gaps between tracks. We stopped at a café called the Bach (pronounced batch) on the Breakwater, which was styled very rustically but also completely accessible
Our flight home wasn't until quarter to eleven at night, and the drive from New Plymouth to Auckland only takes three to four hours, so we had to find something to do. While researching the drive to Auckland I stumbled across the Hairy Feet Scenic Film Location Tour in Piopio, which is where they filmed scenes from the Lord of the Rings.
As this tour is on a working farm, I automatically assumed that it wouldn't be accessible. We rang them anyway, as we were desperate for something to do, and I'm so glad we did. Suzie, one of the tour guides, told us that the tour might be achievable. She explained that all of the pathways were gravel, and that there are a few hills and steps, but that she and Warrick (the other guide) were willing to help me to get around.
The tour itself was amazing, and the scenery was breathtaking. Suzie and Warrick were so kind, knowledgeable and helpful (they pushed up hills and through tight paths, and even carried me down stairs. This was, quite possibly, my favourite trip of the entire holiday.
If you have any questions about this article or my trip, please don't hesitate to contact me on jazzy.blue@hotmail.co.uk.
By Jasmine
Check out…
• Accessibility in Dubai: the great, the good and the annoying
• A tale of two airlines
• Guide to accessible holidays in Malaga
We want all Disability Horizons readers to have as much accessibility information as possible. So if you have a trip you want to tell us about, get in touch by messaging us on Facebook, tweeting us @DHorizons, emailing us at editor@disabilityhorizons.com or leaving your comments below.