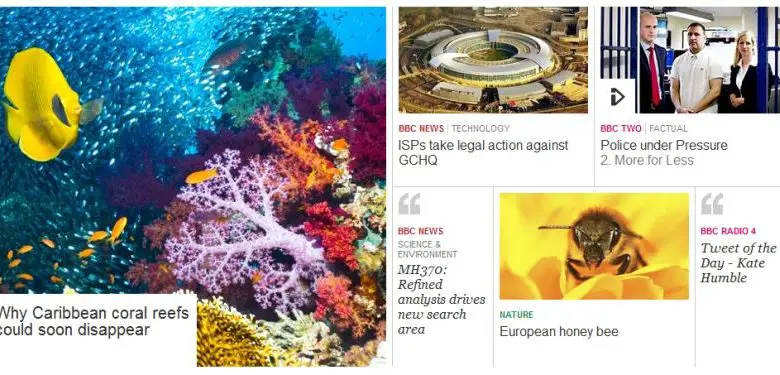 Many people dream of working for the BBC – it's well respected, highly acclaimed and the roles within it are diverse and exciting. But being disabled, you might assume it would be impossible for you to work there. You're very wrong! Disabled people are a key part of the organisation, and you have the chance to become the next talented BBC employee.
When people think of the BBC, they often think of traditional forms of media – news bulletins, outside broadcasts or even long-running TV shows, such as EastEnders. But the BBC also has a vast digital offering on a variety of platforms, reaching a wide audience across the world. Exciting right?
Future Media, the division responsible for the BBC's digital services, develop, design and run products, such as BBC iPlayer, News online, Cbeebies App and much more. Its aim is to make sure that the BBC's engaging content is available to everyone, everywhere, anytime, be it desktop, on a mobile, tablet or internet-connected TV.
To consistently create new ideas, serve audiences' different needs and reach new people, Future Media are looking to attract the best possible talent so that the BBC properly serves the whole of the UK, It's is keen for its workforce to be varied and inclusive – truly reflecting the diverse nature of Great Britain.
Over the coming weeks we'll be bringing you interviews with BBC employees from across the business, all with varying disabilities, today starting with Toby Mildon, who has Spinal Muscular Atrophy. It just goes to show, anyone can do anything with the right help and support.
Join Future Media, and you can help transform the way media is consumed by creating experiences that weren't possible in traditional broadcasting.  If you're ready to work with the best content, on the best platforms, this is your chance.
Benefits of working for BBC Future Media:
Flexible working is recognised and implemented across the business
You get to work on the best content in the world!
Access Unit helps implement reasonable adjustments, and provides facilitators like BSL interpreters
You'll be able to join the BBC Academy, which offers training and development for a range of skills
Peer support through BBC Ability, the BBC's disabled staff forum, offering a supportive network of disabled employees
To apply for a job at the BBC, simply search current vacancies and then apply. For further information on Future Media and the types of careers with the organisation, please visit  www.bbc.co.uk/careers/what-we-do/future-media.
By Disability Horizons
Check out…
• 5 reasons why disabled people make awesome BFFs!
• New York Fashion Week: the first runway model in a wheelchair
• Challenging impaired perceptions of disability

Got a story to share or have a question? Get in touch by messaging us on Facebook, tweeting us @DHorizons, emailing us at editor@disabilityhorizons.com or leaving your comments below.