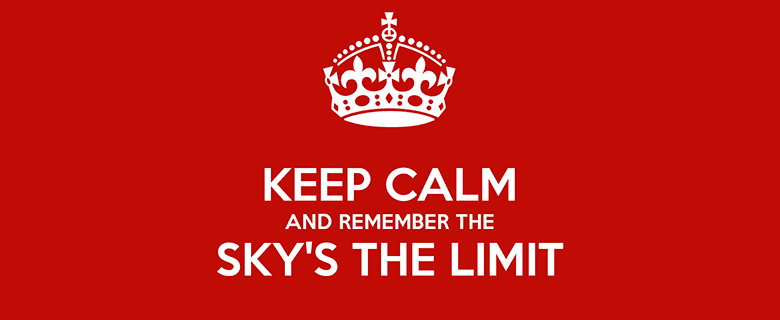 Let's be honest, having a disability can suck. But it doesn't mean you can't have a life and succeed – many disabled people are living proof of that. This Christmas, Co-editor of Disability Horizons Martyn Sibley, talks about how disability doesn't have to get in your way.
When I met AJ and Melissa Leon from website creation agency Misfit-Inc, I was living in London, single, mid 20's, proud of my lifes achievements, but looking for much more.
After approaching the Misfit duo at a work conference, we dreamt up my own website, martynsibley.com, something that I was sure could lead to so much. I imagined my personal story inspiring disabled children of a brighter future, my blogs educating society about disability in a positive way, being a spokesperson on national media, leaving my job to run my own business, creating innovative projects, falling in love and travelling the world.
Now, 5 years on, you know what? It all happened, and more: flying a plane, SCUBA diving, taking a European roadtrip and travelling from John 'O Groats to Lands End in just my wheelchair.
But interestingly, a lot of my articles in the past year or so have been more about my health and finances. For me, this shows that we always need dreams, but we all also struggle. What's more, we adapt resiliently, learn relevant skills, connect with new people, hopefully succeed or have a rethink, and then repeat the cycle.
When I started my own business in 2010 I believed that by doing work I loved, and by serving others, income would sort itself out. I had early successes. I was asked to speak at events, run social media training days, write strategies for organisations and facilitate webinars for disabled people with councils.
The problem was by being a consultant I always had to be present. The business model wasn't scalable. I was doing the same projects, when I like variety and I had no regular income, when I like to pay the bills.
I was on a constant and exhausting treadmill. Things had to change.
Concurrent to my blog and consultancy services, Disability Horizons magazine has exploded with success. Srin and I have worked hard this year on having a company that has a big dream, good principles, a plan, is aware of the hurdles ahead, and knows what defines it's own future success.
As a result we're working together better than ever, sharing the load, managing a team of volunteers, launching a rebrand with the Misfits, publishing amazing articles, improving our engagement on social media, and growing our impact.
We're so proud of our team and Disability Horizons progress.
To ensure financial liquidity we now run a Social Enterprise. Various clients partner with us. We take a message, have our agency staff create great content and we disseminate it. We are a creative agency, run by your target audience, by you.
In 2015 we are launching new products and features around care, equipment and leisure. Plus, our message is stronger than ever – disabled people shouldn't be made to feel anything less than equal.
The sky is the limit and we hope you'll join our flight?
Whatever you're doing, here are the top 5 tips to help you succeed in life:
1. Have a dream and chase it down. There are always ways to achieve this dream, even if you have to think outside of the box. For example, having a disability might make it difficult to go back to school. Luckily, you can now take courses and earn your entire degree online, without ever having to set foot in a classroom. If you want to start your own business like I did, a Bachelor of Arts in Management degree works wonders. It provides you with the skills needed to run a business and manage employees, both of which are invaluable as an entrepreneur.
2. You have to create your own momentum, baby steps at first and then bigger steps. Nothing gets handed on a plate.
3. Things will go wrong. Bad stuff happens. Problems always arise. They all have to be dealt with. Doing so will make you stronger.
4. If things are not going in the right direction, don't be afraid to pivot and try a different course of action. Sometimes Plan B or Plan C is more fruitful than Plan A.
5. Make sure you enjoy and love what you do. Makes it much easier to work through the tough times.
Happy Christmas and cheers to 2015!
By Martyn Sibley
Check out…
• Q&A with Ashley Thomson: one-handed hairdresser
• Accessible airports? More like aggravating airports
• Access All Areas: accessible activities in the New Forest
Get in touch by messaging us on Facebook, tweeting us @DHorizons, emailing us at editor@disabilityhorizons.com or leaving your comments below.