Lifestyle
Disability and fashion: Chelsey Jay's style diary
This year, here at Disability Horizons, we're delighted to announce that we'll be publishing contributions from a regular series of writers on a host of subjects. Today, it's Chelsea Jay's turn, and she'll be writing a monthly column on all things fashion related!

#DHgurus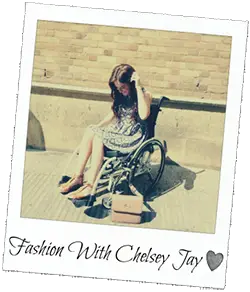 Well hello gorgeous readers! Hope you are well! I am Chelsey Jay, and I am here writing for Disability Horizons – all things Fashion!
Fashion to me is so much more then some clobber in my wardrobe. It is my identity, my individuality, my self expression. So why should my disability ever affect that? The answer: It just doesn't.
Trend Alert
Guys, if London and New York Fashion Week are anything to go by, 2015 is set to get its 70s on! So grab your flares, and your mums platform shoes at the bottom of her wardrobe and lets do this thang! (Or, perhaps not!)
If your like me, you like the subtle touch of eras past, then I have found you some scrumptious add ons, to incorporate into your OOTD's!
Remember when you buy new bits for your clothes collection, tweet a pic of yourself wearing the brand, let them see how hot people with disabilities look in their stuff! Show them YOU want to be respected and represented as a fashion lover.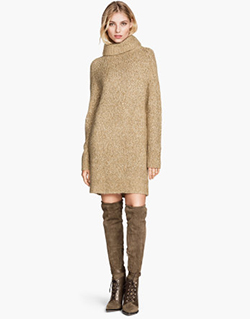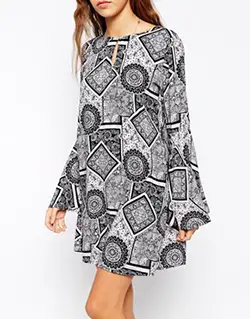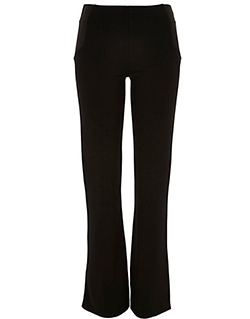 My Style Diary: Saturday, Dinner with the girls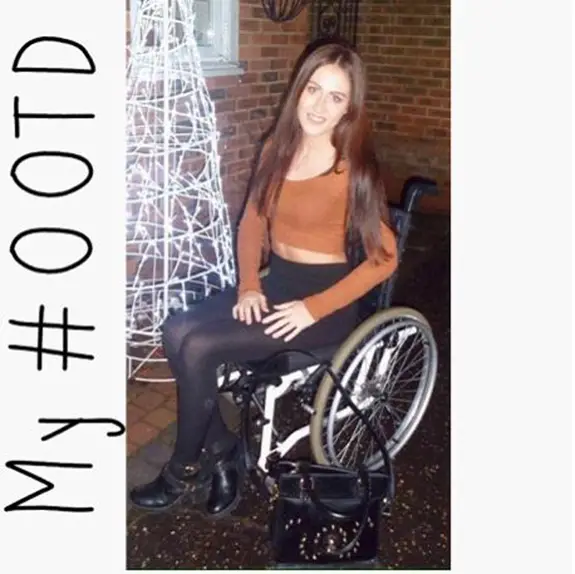 The thought of a crop top in Winter is a ghastly notion right?! Not if it has long sleeves and you team it with a high waisted skirt! For the seated ladies among us, I suggest only wearing tight pencil skirts that cut just above the knee, with micro mini skirts, even if you're a slender build, you can look far more chunkier then you actually are, just not very flattering.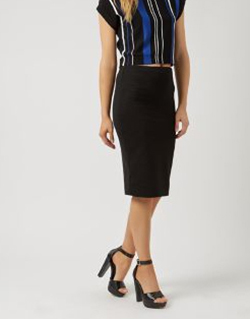 I have this lovely ribbed one from New Look.
The tights I am wearing are the super soft ones from Primark, have to watch chafing with tights when your predominantly on your bum, am I right ladies?!
READER #OOTD
This months outfit of the day twitter snap comes from the scrumptious Megan Crossett, Lowa, USA. @_MeganEli
I love throw back items like the round the waist shirt, so 90s – YUM! Kylie Jenner is smashing the 90s trend currently. I like to team with boy jeans and timb boots, my favourite!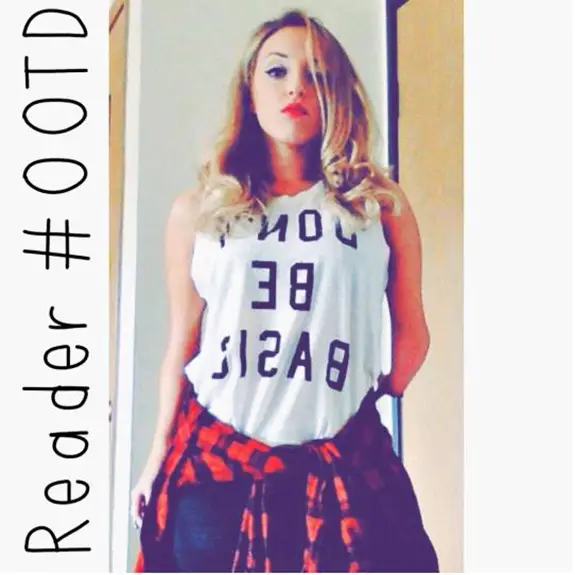 Your fashion questions answered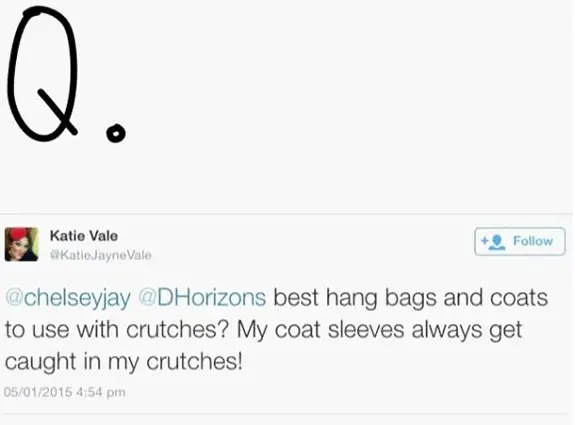 Katie I feel your crutches-coat dilemma!
I have to be super careful with coats and wheel issues personally!
So faux fur is a mahussive trend right now. You will struggle big time with a big old grizzly bear coat so my suggestions? A sleevless gilet teamed with long sleeves underneath. Layering is essential with many disabilities, it saves us being injured by bulky coats!
Still can wear the trends, just adapt them to you, take away puffy sleeves and go slender.
Love CJ x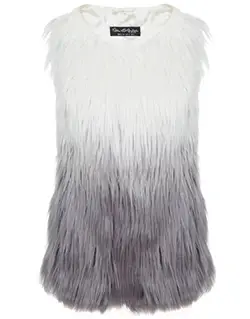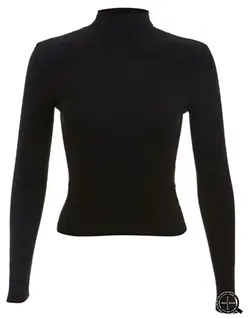 Disability fashion news
2015 is here and my disability in fashion campaigning is really going to be upping the anti! The fight for the industry to use permanent models with disabilities is flourishing all the time, but we have a long way to go.
Track my work with Models Of Diversity here, theres lots coming up guys!
Remember to get involved!
@modsofdiversity #embracedontexclude
Want to get in contact with me?
Tweet your full body #OOTD / fashion question to @chelseyjay
www.chelseyjay.co.uk
By Chelsea Jay Reynolds
Check out…
• Disability and travel: top travel tips
• Disability, sex and relationships: making the most of New Year celebrations
• Employment and disability: advantages of being disabled

Get in touch by messaging us on Facebook, tweeting us @DHorizons, emailing us at editor@disabilityhorizons.com or leaving your comments below.