Robert Wemyss is the IT guru at Really Useful Stuff. RUS is delighted to join in with Disability Horizons to offer a monthly roundup of all things tech and gadget. We will take a quick look at new ideas on the horizon as well as great new inventions already on the market that make life easier and a lot more fun.
#DHgurus
Click it, swipe it, talk to it…
Technology and gadgets are advancing at a rapid pace. From automated translation to augmented reality, technology is changing the way we live our lives.
Stephen Hawkins is a household name and his speech to text software is now an instantly recognisable voice. He has brought the idea of technology enabling disabled people to unlock their potential right into our homes.
Here we take a look at what's new in the world of geek and tech and how it is advancing everyone's lives.
Skype Translator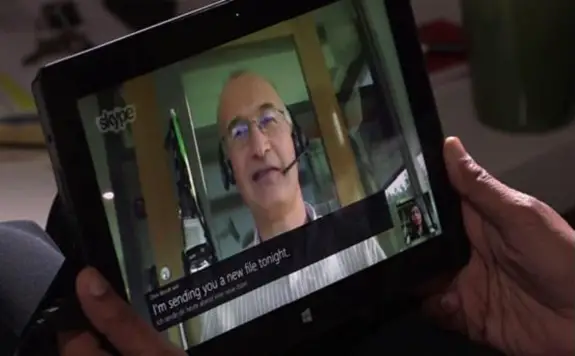 Skype Translator gives you the ability to speak another language without learning one. Simply set up a Skype video or voice call with someone who speaks another language and start talking.
Translator is currently available in English and Spanish. More languages are coming soon.
When you use Translator, your conversation is translated into another language in near real-time.
What someone else says is translated back in your language.
An on-screen transcript of your call is displayed. And you can send instant messages across 40+ languages.
Be My Eyes
Be My Eyes is an app that connects blind people with volunteers from around the world via live video chat.
All you need to do is download the app and connect to a community. It uses a really simple concept – a blind person requests assistance in the Be My Eyes app. The challenge that they need help with can be anything from knowing the expiry date on the milk to navigating new surroundings. The volunteer receives a notification for help and a live video connection is established. From the live video the volunteer can assist the blind person by answering their question.
Here, technology is opening up a new way of instantly connecting.
Eye Play the Piano
The world of virtual reality is still very early days but exciting applications pop up every week from developers around the world. This idea uses eye movement to interact with the technology. The video shows it helping children with physical disabilities to play the piano.
Eye Play the Piano is the work of Japanese VR headset manufacturer Fove, working with the University of Tsukuba. The project is pitched as a "universal piano" which children can play using eye movements while wearing the headset. The idea of expression coming only from the actions of the human eyes not only applies to playing the piano but could open up many new possibilities for everyone.
Of course, not all tech is accessible
We know some websites are still not accessible and frankly there is no excuse. Gatwick airport are leaving nothing to chance and have installed Recite Me on their website to ensure everyone can access travel information.
If you come across an inaccessible website or piece of tech let us know. Got a favourite piece of technology or an indispensable gadget? – let us know on #DHGuru or @RUStuff #Inventedithour
Follow Really Useful Stuff @RUStuff
By Robert Wemyss
Check out…
• The wonder of technology and accessibility
• Designer limbs: top pimped-up prosthetics
• UltraBikes keep blind cyclists on track
Get in touch by messaging us on Facebook, tweeting us @DHorizons, emailing us at editor@disabilityhorizons.com or leaving your comments below.