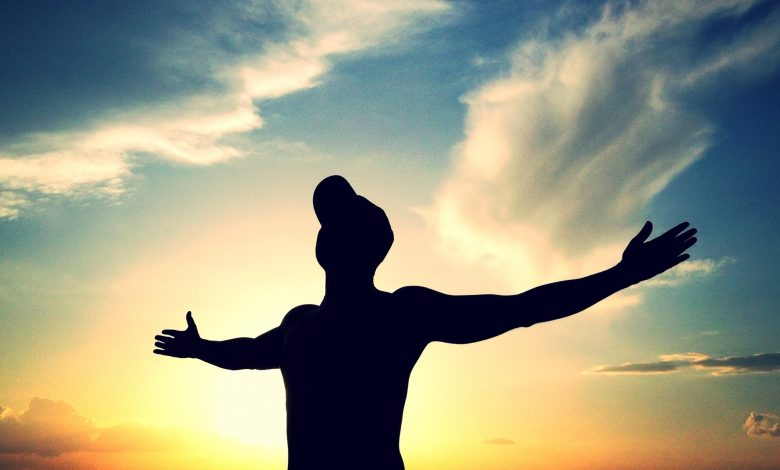 Lifestyle
New Year's resolutions: embracing challenges
Setting New Year's resolutions can leave you disappointed, but they can also push you to succeed. Raya Al-Jadir explores why New Year's resolutions aren't just about rigid goals, but about embracing life's everyday challenges. 
Just a few hours before 2015 was upon us, I was doubtful whether I would fulfil my 2014 resolutions. Would I read the remaining 11 books that I promised to read before the end of the year? Would I finish writing my PhD chapter in the next few hours, and could I learn a new skill within the remaining four hours of this year ?
Errrmm, as a wild guess I said no, and I was right. But let us look on the positive side – yes, there is a positive element to my failure to keep my 2014 resolution and that is I won't have to think long about what I want to achieve in 2015!
I have never quite understood why people make resolutions, we have enough pressure and stress in life without adding a self-inflicted one. Yes, I recognise it is light-hearted fun, but for some, it can make you feel like a failure, unable to keep a promise. It can be a constant reminder that not all wishes can be fulfilled. So why the risk of such feelings?
A friend once told me that resolutions are needed to give one a feeling of progress and a sign of living life. The result, whether you fulfil these resolutions or not, is the same; active participation in life, because if you achieve these resolutions then you have worked at them, and if you don't, then it means you got distracted by other goals or aspect of life. Either way you are a winner.
My friend's theory made me join in the crowd and set myself a list of resolutions last year, which I could not quite manage completely. But reflecting back I think I did well. I made 10 resolutions, I can only remember 7 of them (not a great sign that your memory fails you, which consequentially prevents you from fulfilling your 'forgotten' resolutions).
I have already mentioned the three that were not achieved. Yet I did fulfil my resolutions of meeting different people, trying new things (if riding a London Bus, eating octopus and king prawn counts?), cutting down on sugar in my coffee (I went down from nine sachets to six), expanding my writing across various fields and social media, and increasing the followers to my disability awareness page Careless, which is basically a community for anyone who shares a love for life, equality and human rights
The last point is probably my biggest source of pride, the ability to transfer an already established skill to a larger audience, which will hopefully educate masses about living with disability and introduce new ideas and concepts. This year my Careless page went from 998 followers to 2023, something I never envisaged this time last year, but having a target makes you work harder to achieve it, especially if it is for a cause you feel strongly about. I do believe having 10 resolutions is a good number to set yourself because even if you fail more than half – like me – the ones you manage to fulfil will overshadow everything else, as your prime focus will be measuring the difference of you last year and at present.
I was once asked if being disabled makes my resolutions different to others. I was puzzled, I mean what will be the difference? I am a human being, like everyone else, and have my own set of dreams and ambitions. So why would my disability matter?
After careful thinking, I kind of understood that; yes as a person living with disability I probably do have other 'resolutions' that are connected to disability. For example, this year my resolutions on top of the 3 I did not manage last year, will be: sorting my wheelchair to make it more comfortable to sit in; trying to fight infections without resorting to antibiotics and becoming more confident at using public transport – all three resolutions are disability related.
The remaining four will be: to fly high on a magic carpet (secret dream which I am hoping to fulfil one way or another!); publish more work on disability; create a change of some sort and work to increase my self confidence and decrease stress in my life.
Whether I manage to achieve my new list of 10 resolutions remains to be seen next year. But either way, I know that just like 2014, the new year will bring a new set of achievements, as everyday we are faced with new challenges that we often overcome without acknowledging it as an achievement simply because we had not set it as a target.
Life is a continuous learning curve and not a rigid or static spot. Therefore don't just stick to your resolutions, work at them by all means, but also embrace the year's new challenges and add them to your list of 2015 resolutions.
Happy new year everyone.
By Raya Al-Jadir
Join the Careless community by visiting the Careless Facebook page, blog, Twitter or Instagram account.
Check out…
• Top 10 disability-related YouTube videos
• New Year's resolutions: to keep or not to keep
• Disability doesn't have to get in your way
We'd love to know what your resolutions are, so get in touch by messaging us on Facebook, tweeting us at @DHorizons, emailing us at editor@disabilityhorizons.com or leaving your comments below.