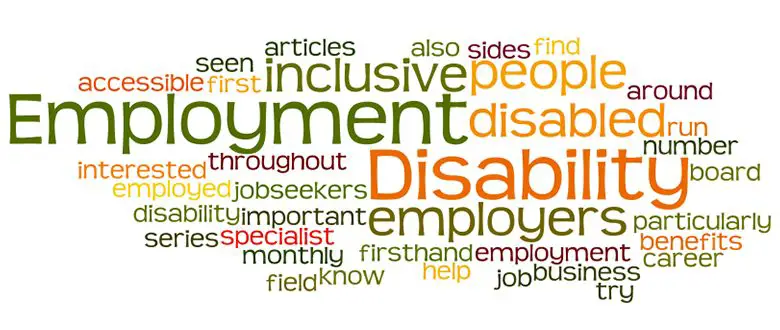 Jane Hatton, who manages Evenbreak, a not-for-profit job board run by disabled people for disabled people, publishes her monthly article on the subject of employment and diversity.
#DHgurus
Confidence is important when job-seeking. If we don't have confidence in our own abilities, why would we expect a prospective employer to have confidence in them? Unfortunately, being unemployed can make it difficult to remain confident, particularly when we may have faced a number of rejections, or worse, had our CVs completely ignored. This month, I've got some suggestions for boosting that confidence again.
Carry out a Skills Audit
Write down all the skills, qualities, experience, knowledge, talents and abilities that you have acquired in your life. For more details on how to do this in a structured way, please read last month's article.
Goal-setting
Successfully achieving goals can be very satisfying, and help to boost confidence levels. Make sure that the goals you set yourself are SMART (Specific, Measurable, Achievable, Relevant and Time-bound) so that you don't set yourself up to fail. Relevant goals could include, for example, setting aside a morning to create three different types of CV to decide which sells your skills best, and then you have a template to adapt for each job you go for. Or perhaps deciding to research an employer you would like to work for and sending them a speculative CV and cover letter by the end of the week. This makes you feel more pro-active, more in control, and continually moving towards the ultimate goal of landing that dream job.
Control your "Internal Dialogue"
We all have that little voice in our heads, and it tends to sabotage rather than help. You know, the one that says "you're useless, you'll never get a job, no point in even trying" in response to being rejected for a job. The good news is that this is your voice, and therefore you can change it, or at least challenge it. If you find yourself thinking negative thoughts like this, challenge them. OK, so you didn't get that job. Instead of catastrophising the situation, instead try to think "on this occasion they thought someone else met their criteria more closely than me, well – it's their loss, what can I learn from this before putting it behind me and concentrating on the next job application".
Putting things in Context
Having a job title, and all that comes with it (income, self-esteem etc), is important, but it doesn't define who you are as a person. In the current economic climate there are far fewer jobs available than there are people looking for them, and many, many extremely talented people are out of work, so there is no shame involved, just a difficult situation. As human beings in this society our job title is part of our identity, but only part. In every other respect we are still the same person as we were when we were last working. We have the same personality, relationships, friendships, skills, interests. If you are a parent, for example, being a good Mum or Dad is far more important than what your job title happens to be. Your children and family and friends won't judge you on whether or not you happen to be in work at the moment, and neither should you. It's important, but there are far more important things.
Fake it 'til you Make it!
Whilst our mood can affect our behaviour, it can work the other way round too. If you behave as if you were full of confidence, you will start to feel more confident. For example, if you go into a job interview telling yourself you are no good, you failed the last four interviews you went for and will probably fail this one as well, you almost certainly will, as this will show in the way you behave. However, if you tell yourself that you have looked at the job description and know that you can do all of the tasks on there, you have all the skills they are looking for and you would be really great in this role, you will behave and look and sound much more confident – greatly improving your chances of success.
I hope these suggestions have been helpful and that you soon regain that all-important confidence you once had, helping future employers have confidence in you too.
By Jane Hatton
Check out…
• City disabilities: building a career
• Employment and disability: why should I employ you?
• Building a business around your disability
Get in touch by messaging us on Facebook, tweeting us @DHorizons, emailing us at editor@disabilityhorizons.com or leaving your comments below.