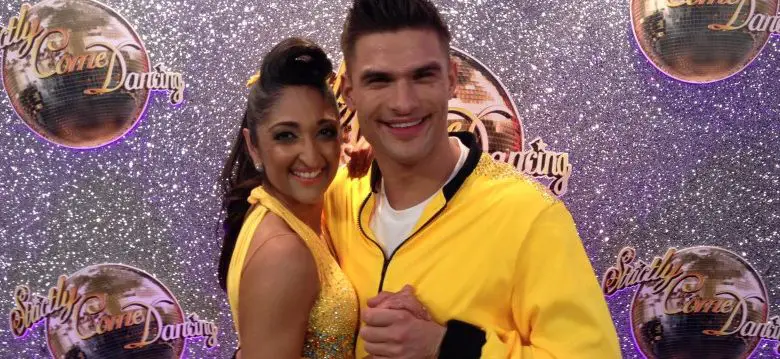 Lifestyle
The People's Strictly: dancing with a disability
As the new series of Strictly Come Dancing begins, Trishna Bharadia who danced on this year's The People's Strictly, talks to us about her love of dance and how she refuses to let having MS stand in the way of doing so. In her own words: "Dance comes from the heart. It's what you make it."
I've always loved to dance. I've just never really had the confidence to. It's taken me a long time, a diagnosis with MS and huge personal upheaval to realise that actually, you don't need confidence to dance, you don't even need what many people assume to be a certain level of physical ability; you just need the passion and love for it.
For most of my life dance was the thing that everyone else did at parties. As a kid who lacked confidence, I was always the one sat in the corner wishing I had the guts to go up and dance to my favourite songs, only to find that by the time I'd worked up enough courage to, the party was over.
This started to change when I went to university, although I'd always insist on dancing in the middle of the dance floor surrounded by lots of people. That way I would get swallowed up by the crowd which meant I didn't have to move that much. It was more a little bit of head bopping and feet shuffling than dancing.
All that changed following a diagnosis of MS in 2008 and some huge personal upheaval. Being diagnosed with MS changed my attitude towards life. The nature of the condition is such that I could quite literally wake up tomorrow and not be able to move my legs. I could potentially be in constant pain. I may not be able to feel my arms.
So I started to make the most of what I could do physically and what I enjoyed the most. That's when I decided to do something for me and so took up Zumba. That's where my love affair with dance really, truly began to take shape.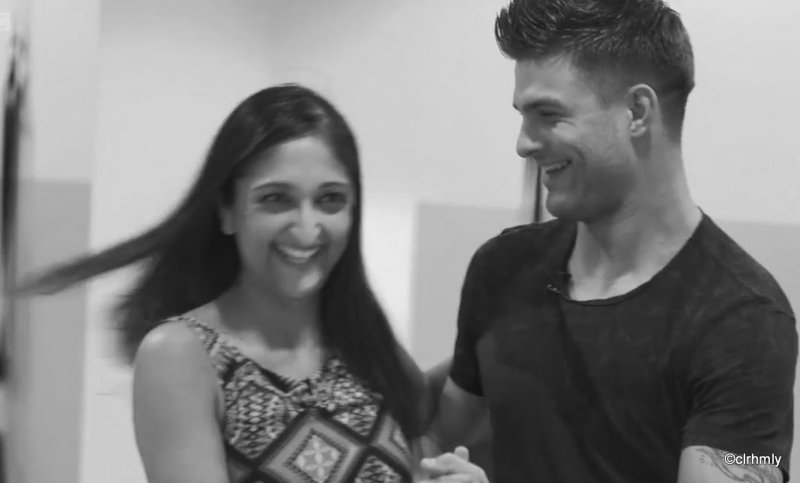 I had the pleasure of watching the CandoCo Dance Company many years ago, before I was diagnosed with MS. It's a contemporary dance company that brings together both disabled and non-disabled dancers. It was eye-opening as I'd never experienced anything like it before. On the CandoCo website it says the company "create excellent and profound experiences for audiences and participants that excite, challenge and broaden perceptions of art and ability," and that is exactly what it does.
Dancing with MS, with any other chronic conditions and/or a disability isn't easy. Those of you who watched The People's Strictly for Comic Relief in March will know that throughout my training, I had to take more rest breaks than most. Aljaz Skornajec (my dance partner) and I had to adapt the routine to make it manageable but still challenging.
I wasn't alone though. Cassidy Little, an ex-marine who lost a leg in Afghanistan and who was dancing with Natalie Lowe on the show, also faced challenges. Quite soon into training he realised that his regular prosthetic didn't give him enough flexibility to move around the dance floor, so he switched it for a running blade. He went on to win the show with a passionate and dramatic Paso Doble.
Doing Strictly made me appreciate so much more what I'm capable of physically. However, I am also fully aware that not everyone with MS is able to do what I did, but I still want to try and get as many as people as possible to give dancing a go. After the show I was approached by the Wheelchair Dance Sport Association (WDSA), who asked if I'd like to help promote wheelchair dancing and get more people involved. I jumped at the chance!
The WDSA helps prove to people that dancing, like any art form, is about being creative. It's about thinking outside the box and making it what you want. Who says that dancing has to be upright on two legs? Wheelchair dancing can be between two people in wheelchairs, or one person in a wheelchair and one person who is able bodied. Whatever way it's done, it's beautiful, challenging and goes to show that disability definitely doesn't have to be a barrier to dancing.
By Trishna Bharadia
Watch Trishna dance on The People's Strictly by visiting the BBC iPlayer. You can also connect with Trishna on Facebook or follow her on Twitter at @TrishnaBharadia.