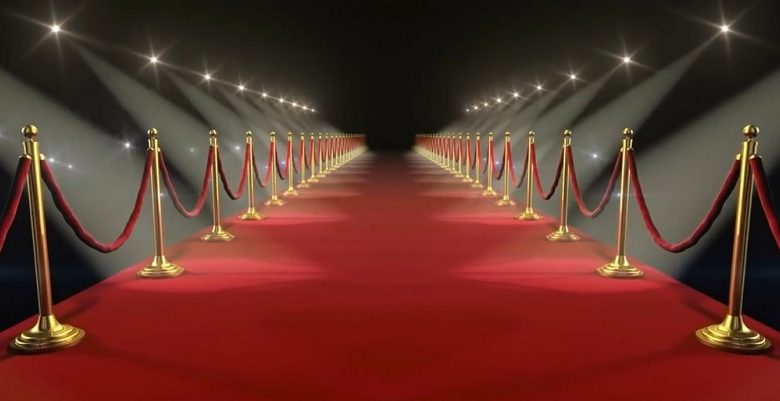 It seems this world is obsessed with celebrities. Everywhere you turn there is a celebrity flaunting their latest selfie or endorsing a new perfume. But what about disabled celebrities? We asked writer Raya AlJadir to hunt out the top 10 disabled celebrities we can be proud of.
With the continuous debate about diversity and inclusion within the mainstream media, the general feeling is that there aren't enough disabled celebrities on our TV screens.
Just by speaking with other disabled people on disability forums and by doing my own research, I found this to be far from reality – I could find references to more than 50 celebrities living with a disability.
But, if I listed them all out, would you have heard of them all? Probably not. And therein lies the issue. There is a gap between talent and the opportunity for disabled people to act, model, present or sing. They're out there, but they need to be more visible.
So, here I wanted to round up the top 10 UK disabled celebrities that have made it onto our screens and impressed us throughout the years. Let's hope we soon get to see more of them…
Stephen Hawking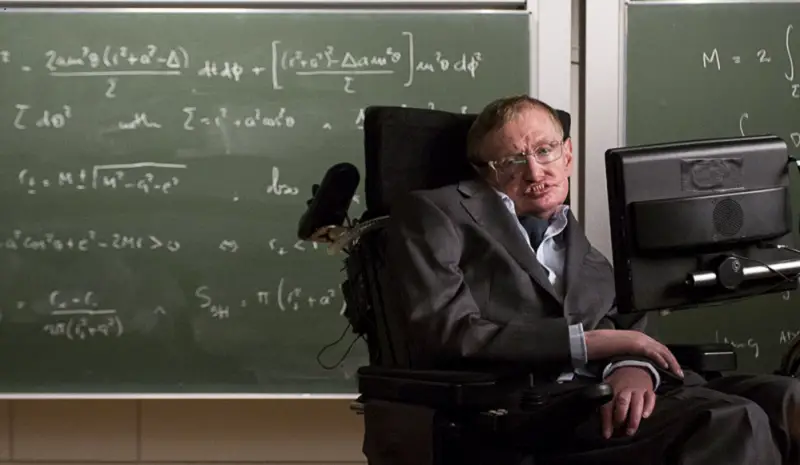 He's had a film made about his life and he is the only wheelchair user to have a waxwork figure at Madame Tussauds London – that definitely makes him a celebrity in my eyes.
In 1963, at the mere age of 21, Stephen contracted motor neurone disease and was given two years to live. However, we all know that he famously went on to study at Cambridge University to become a researcher and Professorial Fellow at Gonville and Caius College.
From 1979 to 2009 he held the esteemed post of Lucasian Professor at Cambridge. Professor Hawking has more than a dozen honorary degrees and was awarded a CBE in 1982. He is a fellow of the Royal Society (the oldest and most prestigious scientific society) and a member of the US National Academy of Science. Stephen Hawking is regarded as one of the most important theoretical physicists since Einstein.
Sophie Morgan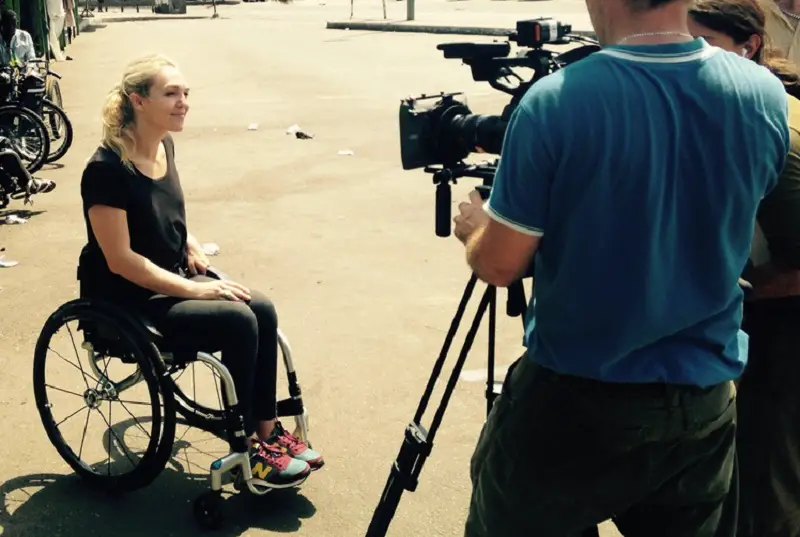 Sophie was a reality TV show contestant and one of the few people to appear in two different Reality TV shows about disability. In 2005, 18 months after becoming a paraplegic, Sophie took part in the first series of BBC2's series Beyond Boundaries where she travelled through Nicaraguain jungles with 10 other disabled people.
In 2008 she and 7 other disabled women were contestants on Britain's Missing Top Model, where the prize was a fashion shoot for Marie Claire magazine. Although Sophie was the runner-up, not the winner, she has gone on to model and present, recently her own documentary, The World's Worst Place To Be Disabled. If that wasn't enough, she is also a portrait painter as well.
Warwick Davis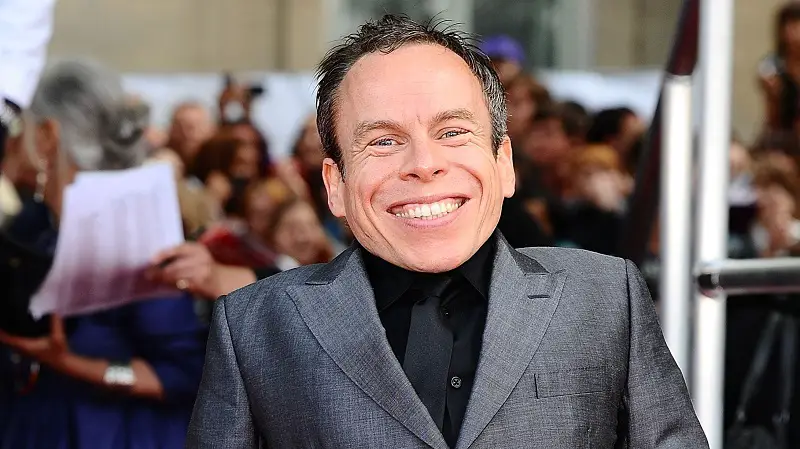 Davis was born with Spondyloepiphyseal Dysplasia Congenita, an extremely rare form of dwarfism. He is an actor, television presenter, writer, director and producer.
Warwick has acted in a wide range of films, and has been remembered for some infamous rolls. He played leading roles in Willow and the Leprechaun film series back in the 80s and 90s. He played the Ewok Wicket in Star Wars Episode VI: Return of the Jedi, and has played two roles in the Harry Potter films – professor Filius Flitwick and the voice of Griphook. Davis also starred as a fictionalised version of himself in the sitcom Life's Too Short.
Alex Brooker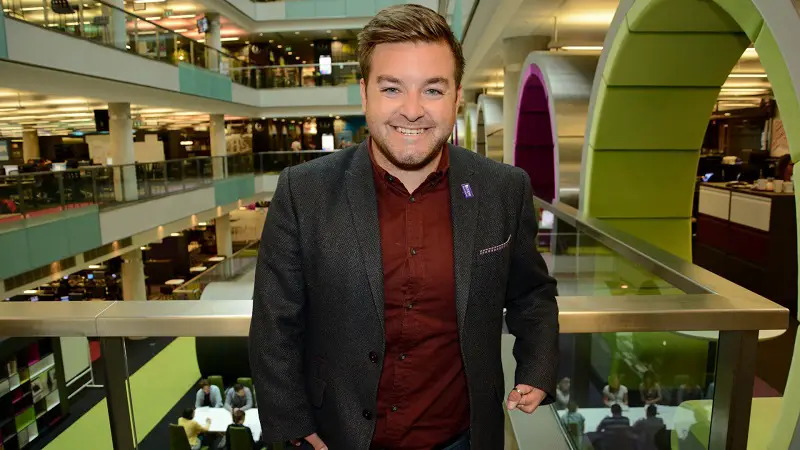 Alex was born with hand and arm deformities and a twisted right leg, which had to be amputated when he was a baby. He now wears a prosthetic leg. He is a journalist and presenter and is best known for co-hosting The Last Leg, a Channel 4 panel show with Adam Hills and Josh Widdicombe. He also co-presented Channel 4's ski jumping show The Jump with Davina McCall in 2014.
If you want to know more about Alex, you can read our interview on behind the scenes of The Last Leg with Alex Brooker.
Ellie Simmonds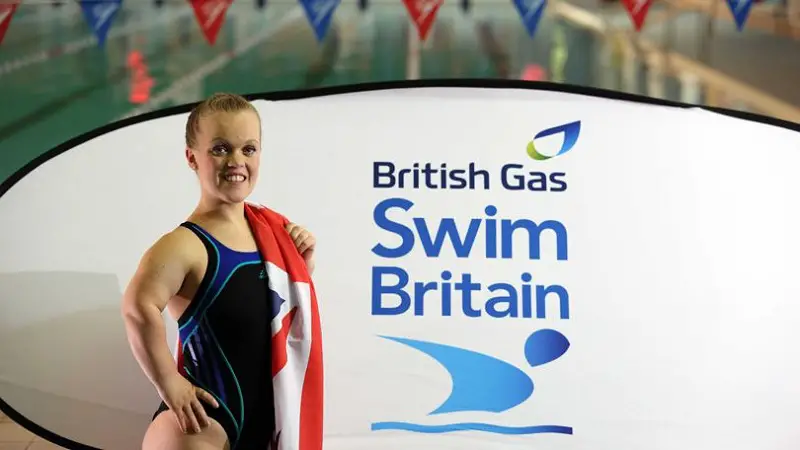 Eleanor 'Ellie' Simmonds OBE is a four-time Paralympic Champion and currently has ten World records to her name. She won her first Paralympic medal at the age of just 13. She went on to become the youngest winner of the BBC Young Sports Personality of the Year in 2008 and then the youngest recipient of an MBE at the age of 14.
She has won 13 World titles, 10 European titles and broken eight world records along the way. In addition to these achievements, Ellie competed at the London 2012 Paralympics, winning four medals, including two golds. In the lead up to London 2012 Ellie became the poster girl for the Paralympic Games and her success makes her the most recognised Paralympic athlete in Great Britain, if not the world. Eleanor's disability is classified as Achondroplasia dwarfism.
Jack Carroll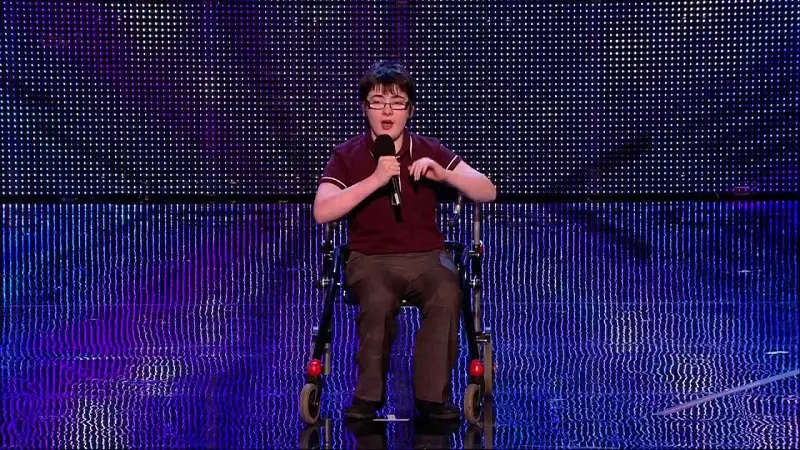 A great example to young disabled people, Jack Carroll is a comedian and actor at the mere age of 17. He competed in Britain's Got Talent amusing the audiences with his comedy at the age of just 14, making it all the way through the competition to the position of runner-up.
As an actor he has appeared in two series of the CBBC Channel show Ministry of Curious Stuff and most recently has starred in the new series of Trollied, a eight-part comedy series about a supermarket. Carroll, whose cerebral palsy, which is often a subject of his act, won a Pride of Britain award in 2012.
Liz Carr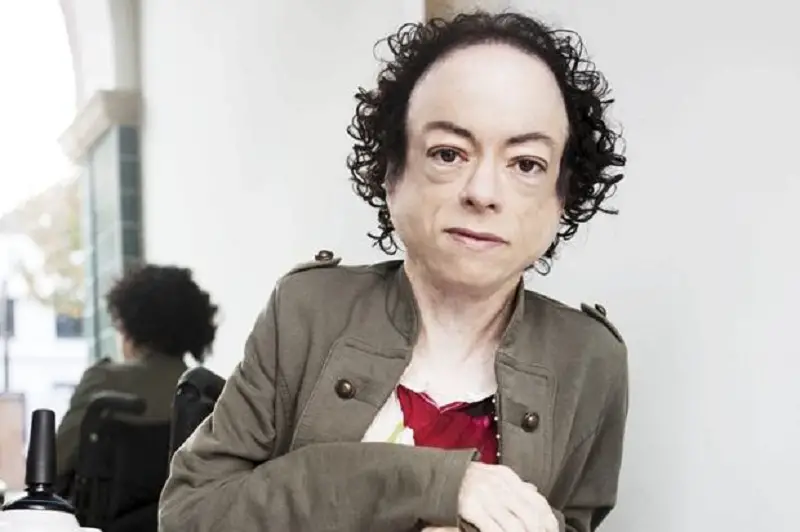 Wheelchair user Liz Carr, who studied law at Nottingham University, is an actress, stand-up comedian, broadcaster and international disability rights activist.
It wasn't until her thirties that she took on her first professional acting role – playing Mother Courage in Silent Witness. It was an opportunity that sparked her love of performing. Since then her acting, stand-up comedy and cabaret have taken her all over the world.
She is currently writing a musical called Assisted Suicide. She has also appeared in a pilot sitcom alongside Julia Davis, as well as starring in her first feature film, L'Accelerator.
Blaine Harrison
Star of the successful band the Mystery Jets, Blaine Harrison is a musician and songwriter. He has spina bifida, which has affected his leg muscles since he was a child.
In 2009 He became a patron of the Attitude is Everything Charity, who work with live music venues in the UK to make gigs accessible for people with disabilities. Blaine says that he started to play music because he couldn't do sport.
Tanni Grey-Thompson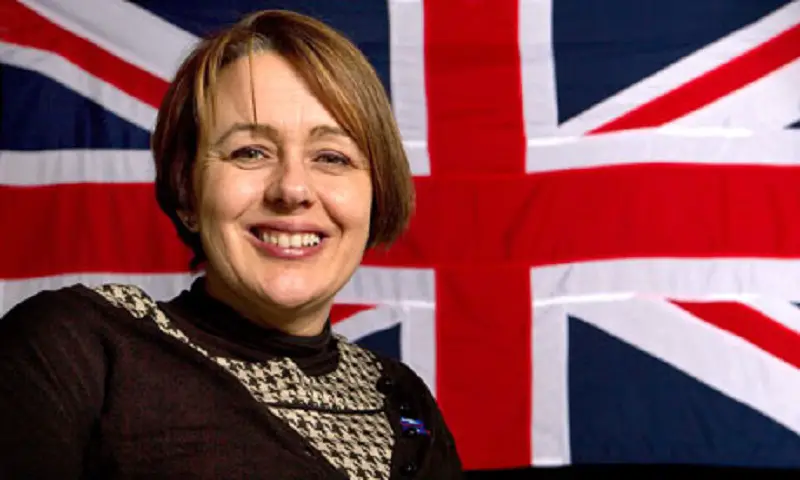 Baroness Grey-Thompson is a former British wheelchair racer, a parliamentarian and a television presenter. Grey-Thompson was born with spina bifida and is a wheelchair user. She is one of the most successful disabled athletes in the UK.
She graduated from Loughborough University in 1991 with a BA (Hons) degree in Politics and Social Administration. In 1993 she was appointed Member of the Order of the British Empire (MBE) for 'services to sport', advanced in 2000 to OBE again for 'services to sport' and then in 2005 was promoted to Dame Commander of the Order of the British Empire (DBE).
Baroness Campbell of Surbiton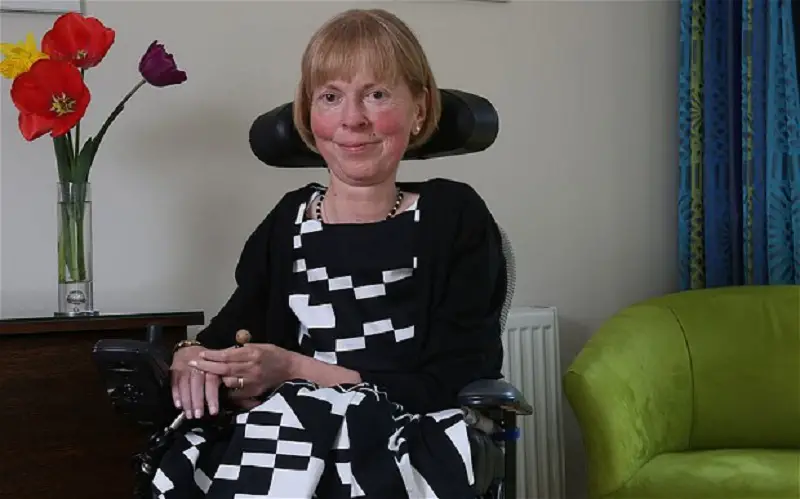 Baroness Campbell was diagnosed with Spinal Muscular Atrophy and given a prognosis that she would not live to reach the age of two. Boy has she proved doctors wrong.
Her political and campaigning career has been impressive. From 2006 – 2008 she was a commissioner for the Equality and Human Rights Commission (EHRC). She also served as Chair of the Disability Committee, which lead on the EHRC Disability Programme. She was the former Chair of the Social Care Institute for Excellence (SCIE).
In 1996 she co-authored a book entitled Disability Politics, and was appointed a Dame Commander of the Order of the British Empire (DBE) in the Queen's 2001 Birthday Honours. In 2003, Campbell was awarded an honorary doctorate in law from Bristol University and another in social sciences from Sheffield Hallam University.
In February 2007, it was announced by the House of Lords Appointments Commission that she would be made a life peer and would sit as a crossbencher. Her peerage was gazetted as Baroness Campbell of Surbiton (a district within the Royal Borough of Kingston upon Thames) on 30th March 2007.
By Raya AlJadir
Do you think there are enough disabled celebrities in the public eye? Have we missed any out? Get in touch by messaging us on Facebook, tweeting us @DHorizons, emailing us at editor@disabilityhorizons.com or leaving your comments below.