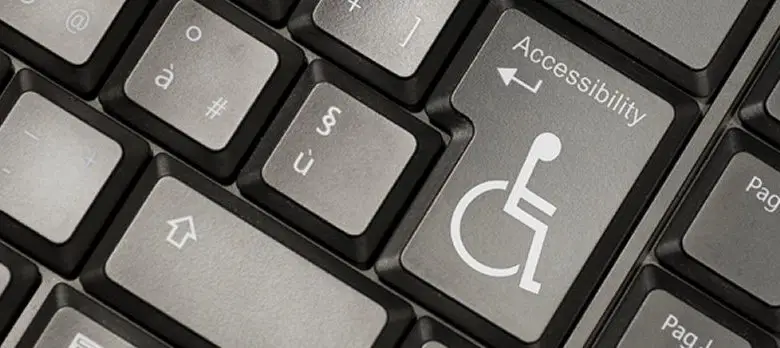 The Click-Away Pound Survey was created by Rick Williams to provide website owners with hard data about the business case for accessible websites. And so far the results are convincing.
My company, Freeney Williams Ltd, has been working to help improve website accessibility and usability for disabled people for more than 13 years. I have worked closely with organisations, such as the Business Disability Forum (BDF) to help them improve their online offerings.
Progress has been slow because many organisations say their sites are fine and there is no need to change them. There is a law in place called the Equality Act, but no major cases have brought up yet. Over 70% of websites we've reviewed have been assessed as 'red' on our traffic light system – i.e. they're not very accessible – which means the law isn't being taken that seriously. This is putting business owners at commercial, PR and legal risk. Since the law doesn't appear to mandate accessible or usable websites, we are trying a different approach.
Supported by a number of organisations such as BDF, the Royal National Institute of Blind People and Business Disability International, we have set up the Click-Away Pound survey (CAP) to provide website owners with hard data about the business case for accessibility of their sites. The survey gathers data from disabled internet shoppers and will publish a detailed analysis later this year. The goal of this survey is to get businesses to think differently about their websites.
The Extra Costs Commission report published by Scope in 2015 found that 75% of their respondents had 'walked away' from a purchase because of lack of access in a range of areas. The findings reinforced the message that businesses that fail to make their products and services accessible to people with disabilities risk missing out on a market estimated at £1.8 billion a month. We believe the issues are mirrored for online shopping and the survey will provide further evidence to business.
The CAP project is designed to examine and analyse what disabled shoppers do when faced with an inaccessible website across a variety of market sectors.
These include:
• Travel and transport
• Banking and finance
• Supermarkets
• Entertainment and media
• Technology
• Health
With UK e-commerce now valued at more than £45 billion, the Click-Away Pound Survey will identify the business implications for organisations that fail to make their website and online servies accessible.
Our research from last year found that over 70% of disabled people who regularly shop online experienced significant difficulties with website accessibility. Furthermore, 100% of disabled shoppers who experienced issues typically found a different site they could use! This is a potential financial loss to the initial site owner and a gain to the one that has the accessible site.
To make this research credible we need hundreds of people to take part in the 10-minute survey which is available here: Click-Away Pound survey
We believe this survey has the potential to facilitate major changes in the way organisations think about people with disabilities as customers when developing their sites, ultimately make them accessible and usable.
Email: info@clickawaypound.com
Twitter: @capsurvey
By Click-Away Pound survey