Lifestyle
Disability and fashion: details on wheels… shoes, bags and accessories
Alicia Searcy, also known as Nashville's disabled style blogger extraordinaire, the Spashionista (short for Spastic Fashionista), is set on changing the fashion industry for good. Alicia's our latest DH Guru who will be sharing all her fashion tips and ideas with you. Enjoy!
In my last #DHGuru article, I showed you how to put together some basic pieces to create two seasonal sets of clothing. I kept the color palette fairly neutral to give you lots of outfit combinations that can last for years, if cared for properly that is.
Now I'm looking at shoes, bags and accessories as they are the perfect way to put a little trendiness and personality into your wardrobe. As with clothing, there are certain styles that work well for manual wheelchair users, read on to find out more.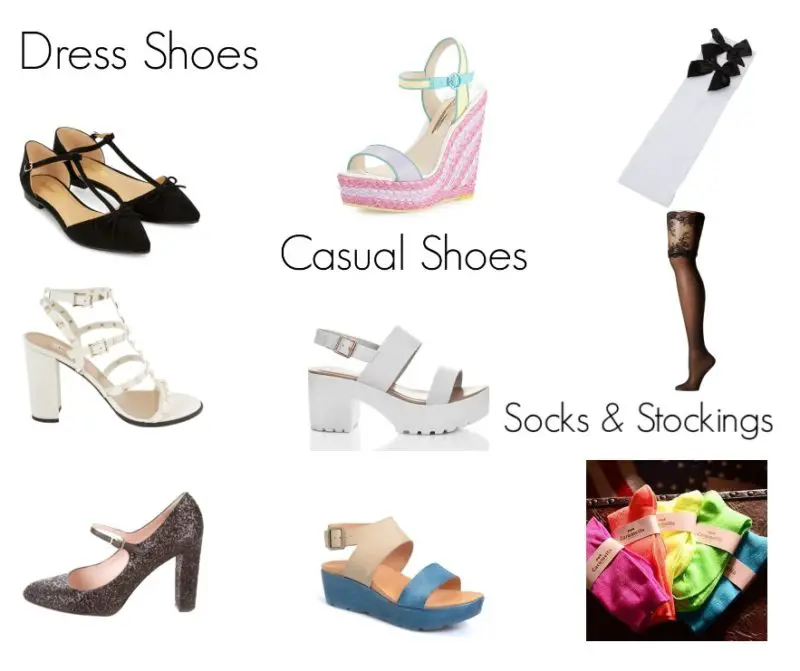 Shoes, socks and stockings
It can be very challenging to find comfortable, attractive shoes that work well for wheelchair-dependent ladies. While it's impossible to take into account every disability that may affect what kind of footwear is best for your situation, here are a few guidelines to help you find the styles that are ideal for your circumstances.
Go for a style that secures to your foot in some way, either with a high vamp (the upper part of a boot or shoe covering the instep), straps, or laces. If you opt for a flat or low-heeled shoe you can make your legs look longer by choosing a pointed toe. A t-strap will also make your foot look narrower.
Sandals are appropriate with anything from a little black dress to jeans and a t-shirt. If you have thick ankles stay away from the Gladiator-style sandals. If you have a lack of feeling in your lower extremities and your toes tend to slip out of the sandal, try a little toupee tape – which is an extra-strength version of double-sided fashion tape – just where the ball of your foot meets your toes and on the sandal itself.
Wedges and 'flat-forms' provide the most stability, and thicker heels are easier to keep upright than stilettos.
If you can't wear shoes at all you can still be fashionable by wearing bright or beautifully patterned anklets or knee-socks. For more formal occasions I recommend thigh-high stockings with built-in silicone garters. They're infinitely easier to put on than tights, and far sexier as well.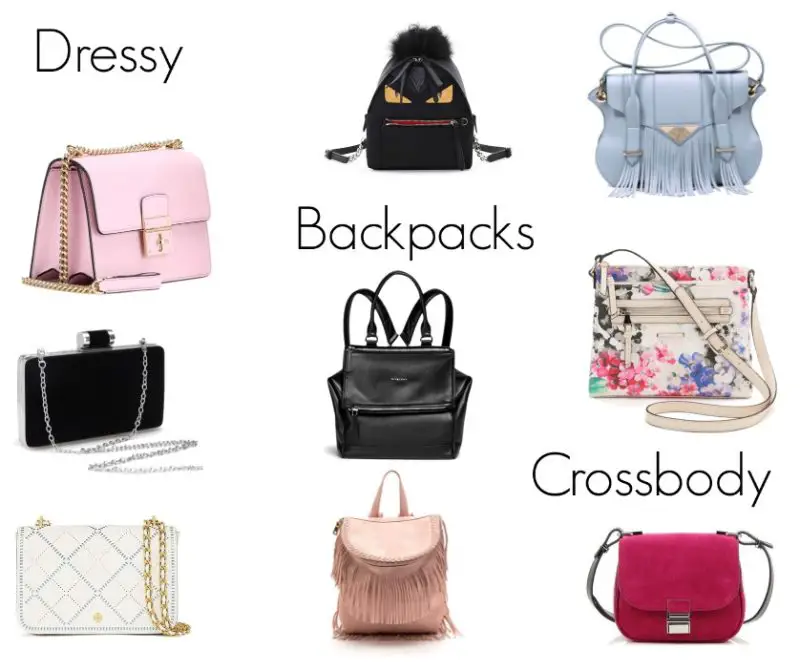 Dress bags, backpacks and crossbodies
Bags can be so tricky for wheelchair users to negotiate. It's essential to have a style or method of carrying a bag that doesn't interfere with you pushing your chair. Just as with shoes, bags need to be secure or they will slip off.
Evening bags need to have a shoulder chain and can be worn two ways. One way is to wear them over your head and one shoulder, crossbody style. Another, if the chain is long enough, is to slip it over head-and-shoulders and allow the chain to act like a belt and the bag to rest in your lap.
Backpacks are perfect when you need to carry a lot but don't want something heavy sitting in your lap. In addition, you may opt to carry a very small, wallet-sized crossbody for your phone and important cards. Crossbody bags of various sizes are the ideal type for wheelchair-dependent women.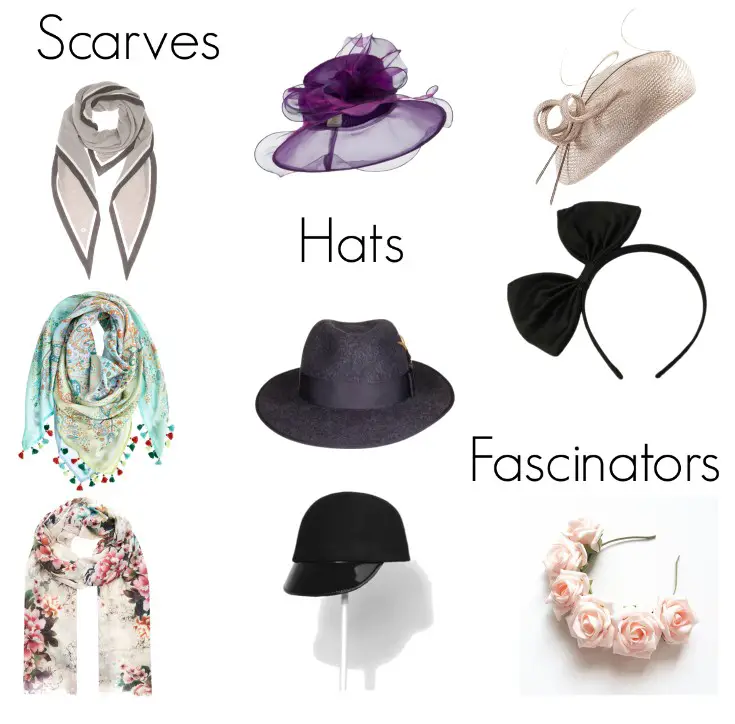 Scarves, hats and fascinators
Accessories are a quick and easy way to change the look of any outfit. Scarves are particularly transformative. Adding a chic silk scarf can change a look from work-appropriate to a cocktail-party- ready. Bright or patterned cotton scarves are an inexpensive alternative to necklaces and can be worn in a variety of ways to suit your taste and mood. However, take care not to drape your scarf in a way that may get it tangled up in your chair's wheels or spokes.
Hats have seen a big resurgence in fashion lately, and the trend is towards wide-brimmed, floppy hats or large, elaborate statement pieces. When choosing a hat remember that most people are already looking at the top of your head, so a big brim will essentially all but eclipse your face. Instead, opt for a short-brimmed cap or narrow fedora tilted just-so to reveal your face. If you're lusting after a huge, ostentatious hat, look for one with a meshy, see-through brim.
Fascinators are often a better choice than hats, simply because the scale of the pieces is smaller and doesn't occlude your face. Most 'mini-hats' have a built-in comb to keep them in place, but if you have long hair an antique hat pin can look striking with these pieces. Another alternative is a headband with flowers, bows or other embellishments. Like a scarf, a headband can instantly change the tone of any given outfit.
Fashion is the perfect way to transcend disability. It focuses on who you are as a person by showing you have self-respect and making you more approachable to people that don't know you. Fashion isn't just for young, able-bodied supermodels. It's for all of us – everybody, and everybody – and it's time we claimed it as such.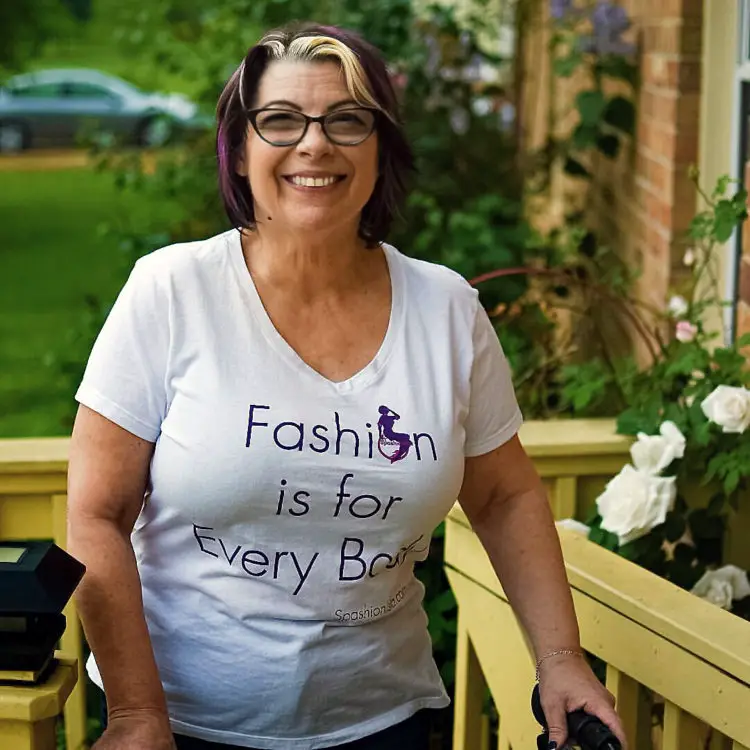 To that end, I'm currently raising funds to produce Nashville's very first evening of inclusive runway segments featuring male and female models of all ages, races, sizes and abilities in September. If you'd like to know more please go to the Fashion is for Every Body Indiegogo campaign website.
By Alicia Searcy
We'd love to hear your fashion tips and to see you're fashion pictures. Get in touch by messaging us on Facebook or tweeting us @DHorizons and @Spashionista .