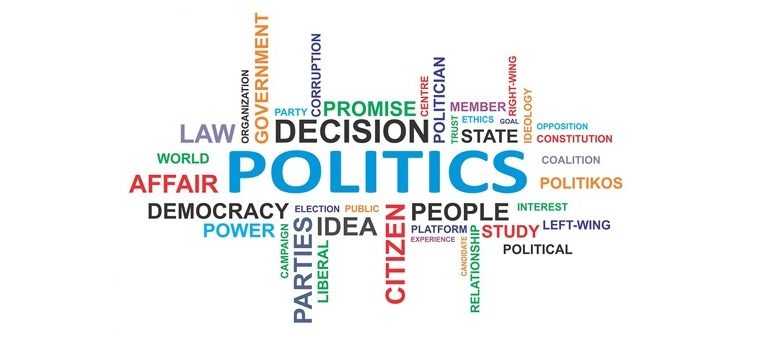 News
We tackle employment, support and accessibility in a Q&A with the Minister for Disabled People
Disability Horizons guru Fleur Perry, a freelance journalist and social commentator, joins our regular writers to bring you her thoughts and opinions on the latest political debates.
This month she speaks to Justin Tomlinson, the Parliamentary Under-Secretary of State for Disabled People, to ask about the state of employment, support and accessibility for disabled people now, what he's doing to improve things in the future, and what you can do to make a difference.
#DHguru – join in the debates on Twitter @DHorizons
Introduce yourself to the readers.
I was elected the MP for North Swindon, my home town, in 2010 having previously served for 10 years on Swindon Borough Council. Prior to being an MP, I graduated from Oxford Brookes before becoming a nightclub manager and then I ran my own printing and marketing company for 10 years in Swindon.
I was proud to be chosen to be the Parliamentary Under-Secretary of State for Disabled People following the 2015 General Election, a role I very much enjoy.
What would you say have been the best moments of your first year?
One of the best moments of my first year in office has got to be the publication of the latest round of employment figures in February, which showed that there are now 152,000 more disabled people in work. That was a fantastic moment. It showed that the work we are doing to halve the disability employment gap is having a real effect in enabling people to reap the positive financial and health rewards of employment.
Since we launched a campaign called the Disability Confident in 2013, a scheme that helps promote the opportunities and benefits of employing disabled people to businesses, there are 293,000 more disabled people in work.
I am really passionate about this area of my work, in part because prior to being an MP I ran my own business in Swindon and I have employed people with a disability, so I have seen first-hand how businesses can benefit from the huge wealth talent that is available.
We are making good progress, but much more still to do, in particular for those with a learning disability where as a few as 6% would expect to make secure paid employment. Following my visit to Foxes Academy, which helps young people with learning difficulties gain skills for work, I have set up a taskforce working with my colleagues at the Business for Development, Innovation and Skills (BIS). Together we are working to see what more can be done to open up apprenticeship programmes to provide a supported channel into work, as is so successful at Foxes.
What would you say have been the worst moments of your first year?
I was invited to appear on Watchdog before Christmas. As a fan of the programme, this was something I was very excited to do. Nicki Fox had done some (excellent) undercover work on just how accessible restaurants were ahead of the festive period. I presumed that the big chains would have been pretty good, but perhaps the smaller independent restaurants would have been pretty bad. I was wrong. They were frankly all terrible, with a particular low being a disabled toilet also being the manager's office – I was furious thing were so bad.
I immediately organised a roundtable with experts in accessibility and the leading restaurant chains. Thankfully off the back of this all the restaurants signed up to deal with all the issues raised in the programme. We will be meeting regularly to check improvements. This work is essential and I am determined there is no repeat of this – both with improved facilities and crucially far better training and awareness for staff.
Were you surprised by the resignation of Iain Duncan Smith?
Yes, I had enjoyed working closely with him. He was very passionate about creating opportunities and during his time as the Secretary of State we saw:
record numbers of people in work;
449,000 fewer children living in workless households;
the introduction of the national living wage;
the roll out of universal credit;
the triple-lock of the state pension
the amount spent on disability benefits being higher in every year since 2010.
The House of Lords review of the Equality Act 2010 was not very positive. What do you think needs to happen following this review?
Collectively as a Government we are currently reviewing the recommendations from the House of Lords. The Equality Act 2010 is an important piece of legislation, and we need to carefully consider how we can guarantee it achieves what it needs to. I personally will be very active on.
This was a vital piece of work, particularly as it brought together the experiences of a wide range of individuals and stakeholders. This will help shape our future work and priorities, and I have already been working closely with a number of the committee members, something I wish to do further.
A lot has changed in the past year, and the potential consequences of those changes have been widely debated.
If some of our readers wanted to get more involved in shaping the future and helping to move us further on the path to equality, how can they get involved?
There is scope for all of us in our everyday lives to change the society we live in by treating everyone we meet with respect and supporting others to live with dignity.
But there are also lots of specific things people can do to help promote a more equal society for disabled people. I would fist of all encourage more employers to get involved in our Disability Confident campaign- we want to tackle myths about disabled people in the work place and we can do this better together.
I would also encourage people to engage with their local representative. Our political system is designed to allow everyone to contribute to the debate on how we can better develop and reform. So if you have an idea about how we can become a more equal society then please tell us! We are also lucky to have such an established and varied network of organisations that feed into Government. Organisations, such as the Fulfilling Potential Forum, are an invaluable platform that people can utilise to contribute their ideas on emerging policy.
We've all heard a lot about cuts over the past year: welfare cuts, social care cuts, Disabled Students Allowance cuts… I could continue. Can you give us some good news please?
Changes to welfare mean we offer better support to individuals while ensuring our benefits bill remains sustainable. But crucially we are spending more every year on supporting those with disabilities or long-term health conditions.
We continue to spend £50 billion on benefits to help people with disabilities or health conditions, and additional support is available to people who need it most. There are more people in work than ever before; 764,000 fewer workless households; we've introduced the National Living Wage and this government is continuing to empower people to move into employment. This means we're helping more people to make the most of their potential.
It's also great to see organisations and companies wanting to do more to improve experiences for disabled people. For example in the last year, we've had a commitment from premier league football clubs to make their stadiums more accessible, which is clearly fantastic news.
Also the continued user-led design of inclusive technology is opening up new solutions to the challenges resulting from specific disabilities. We've committed to supporting this fantastic trend through the Inclusive Technology Prize, which we launched in October 2014.
If people feel that they have been unfairly denied support, what would you recommend they do?
I would recommend that people contact their local Jobcentre Plus or their caseworker,  if they have one, to see what options are available. For issues relating to benefits, there is an appeals process that people can follow. And of course people shouldn't hesitate to escalate problems to their MPs (myself very much included!) if they feel there is a failure in the system.
By Fleur Perry
Get in touch by messaging us on Facebook, tweeting us @DHorizons, emailing us at editor@disabilityhorizons.com or leaving your comments below.