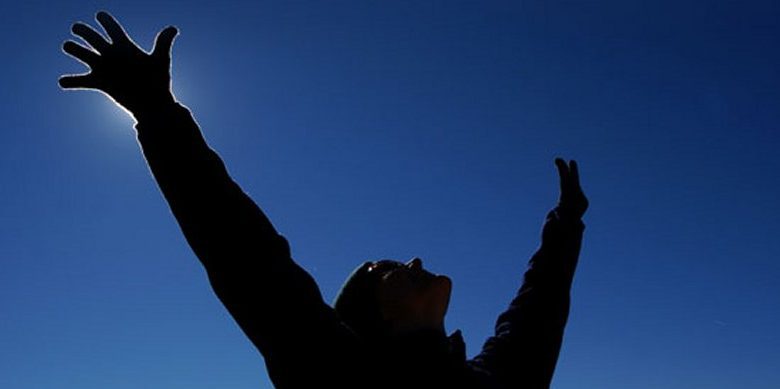 Lifestyle
Becoming disabled: how to continue your old life – with minor adjustments
Becoming disabled later in life can be extremely tough. Your life is no longer what it was and your sense of freedom is often changed forever. But despite the added challenges, life can be just as fulfilling as it was before – just with minor adjustments. Becky Young tells us how her brother got his life back on track after becoming disabled at nearly 40.
Hi. I'm Becky and just over a year ago my family's lives were turned upside down when my brother James was left tetraplegic after a serious car accident. The last year has been a massive learning curve and an emotional rollercoaster for us all, most of all my wonderfully courageous brother who, whilst he's had his down moments, has never failed to maintain a positive mental attitude that has really seen him through.
He lives very far away from me – I am in Edinburgh and James is in Bedfordshire – and with 3 young children and a job, so it's not easy to visit him a lot. But I want to do as much for him as I possibly can, so I'm researching endlessly to try and find ways to help him improve his life.  One year on from his accident, he's finally really starting to enjoy his life again. So for anyone in the same situation, I thought I'd share some of the ways that he's been able to do just that.
Driving
It was so upsetting that James had this accident just a couple of years after he had passed his test.  He's 39, so was quite a late starter with driving. But it had given him so much freedom. As he lives far away from his family, it had made it much easier for him to visit us all, to see his other son (who doesn't live with him) and get to and from work. It had liberated him
So, not one to let a little thing like a devastating car accident get him down, he was eager to get back on the horse. So we starting looking into specially adapted cars the day he left hospital. He and I called a range of dealers, but we were drawing a blank until we came across Unbeatable Cars. The staff there were great and sourced a brilliantly adapted Ford Mondeo for us.
As he now only has the use of his biceps, he uses hand controls for steering the wheel and braking. He pushes buttons for indicating, wipers etc. It's amazing what he can do with just his arms.
Getting back to work
Before the accident James had been working in the kitchens at the Bedford Lodge hotel. Without the full use of his arms and hands, kitchen work wasn't going to be possible. But the staff there were amazing. They kept in touch with him regularly throughout his hospital stay and fully supported him in whether or not he wanted to continue his employment, even after such a long absence of 18 months.
Between them, they agreed on James taking a position in reception – on higher pay! He's a real people person, so he's taken to it like a duck to water. After giving them lots of information about what his needs now are, they were able to select the right equipment for him. He's able to use a touch screen to answer the phone and take calls, and he uses voice recognition if he needs to do any typing.
It just shows that it's worth asking about adjustments to suit your needs – you might get a better response than you expected. James is actually now enjoying his new position more than his old one, so it's almost as though his accident opened up this opportunity for him. Being able to work full time is a massive benefit to him, both socially and financially.
Read more: Disability and employment – how to play the cards you have been dealt
Festivals
Before the accident we all, as a family, went to The Womad Festival every year. The first year after the accident, when James was still in hospital, was horrible. But at his insistence we all still went to the festival. Thinking of him lying there in his hospital bed, wishing he could be with us, was awful and we missed him massively.
So I decided to put that year to good use! I'd seen wheelchair users at the festival before, but didn't really have any knowledge of how they made that possible. I contacted the festival organisers before the event to inquire and again, they could not have been more helpful.
Turns out, they offer a Disabled Ticket, which includes a free ticket for you to bring a carer, disabled parking close to the site, the opportunity to camp in the disabled camping area (with two guests) or access to the facilities if you don't want to camp there.
The site is relatively flat with only slightly uneven terrain. You can charge your wheelchair batteries in the disabled camping area and there's even equipment to hire from Event Mobility. And, here's the clincher –  every stage has a raised platform for disabled ticket holders to use to watch the gigs. So he's even going to get a better view! James is really looking forward to this year.
Read more: Top 5 accessible festivals this summer
Dating
Sadly, James's relationship did not survive his accident. It's been good for him to take the last year to get over that emotionally, whilst also concentrating on his recovery. But now he's ready to get back out there, so he signed up to Disability Match a couple of months ago and has been on two dates already! He's not met the love of his life yet, but he's having fun and it's made him believe that he will find love again.
Read more: Disability dating sites – how to write an online dating profile
By Becky Young
Get in touch by messaging us on Facebook, tweeting us @DHorizons, emailing us at editor@disabilityhorizons.com or leaving your comments below.