Lifestyle
Disability and fashion: taking stock of your wardrobe
Alicia Searcy, also known as Nashville's disabled style blogger extraordinaire, the Spashionista (short for Spastic Fashionista), is set on changing the fashion industry for good. Alicia's our latest DH Guru who will be sharing all her fashion tips and ideas with you.This month, slimlining your wardrobe…
Do you have a closet full of clothes yet often feel you have nothing to wear? Is every other article of clothing you try on in the morning too big or too small, ripped or stained? Is your closet so packed you need a crowbar and a mining hat to find anything specific?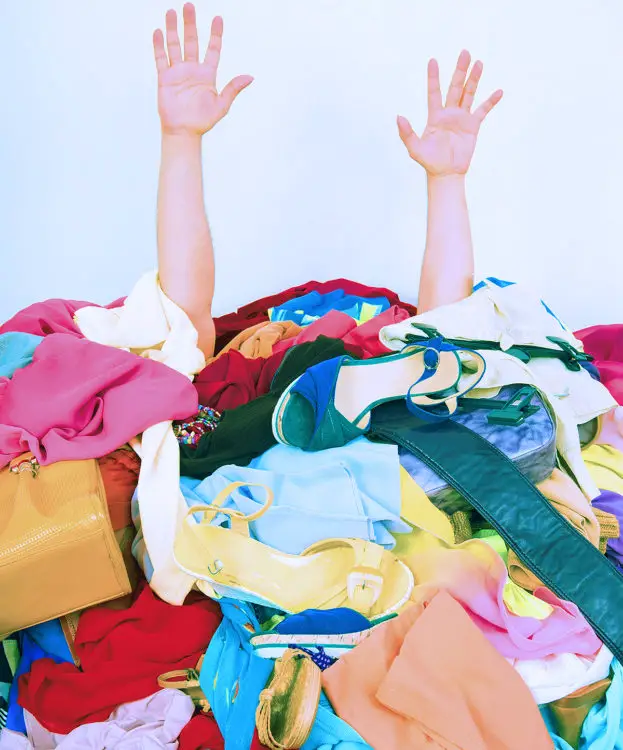 If you answered "yes" to any of those questions, then you probably need to take stock of your wardrobe. It's the only way to know exactly what you own and what you lack, and therefore what you need to acquire. Go through your wardrobe every 6 months and get rid of pieces that, for a variety of reasons, aren't suitable for you.
Divide your wardrobe into 5 piles: keep, consider, donate, discard and repair. It may sound like a lot of work, but the results are worth the time and effort. Evaluate every single article of clothing as you or a friend physically picks it up.
Shoes, especially, have to be scrutinised for fit frequently because your foot gets bigger and wider with age and certain disabilities accelerate the process. If it's flattering to your size and shape, is functional with your wheelchair or other mobility equipment, and is classic enough to still be in style this time next year, keep it.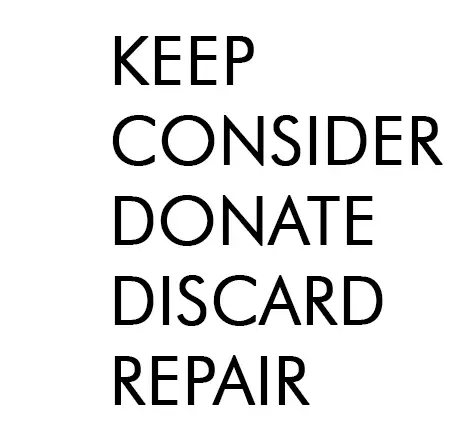 If you are hesitant or unsure about an item then it gets considered. If you know absolutely something is no longer for you, then donate it and give someone else a chance to wear it. If it's a great piece but it's missing a button, or needs a zipper replaced or any other alteration (including one that would make the garment adaptable, if possible) take it to your tailor. If it's damaged to the point it can no longer be made to fit, function or look presentable, then discard it.
If you are hanging onto half of your clothes in the hopes that you will someday be small enough/big enough to wear them again they need to go. Dress the body you have now and, unless you have a medical condition that dictates otherwise, let go of anything that is more than one size up or down from your current, true size. The exceptions are vintage or designer pieces that are in good shape and have enough seam allowance to be let out or are worth the trouble of being taken in.
Sentimental attachments are not necessarily a bad thing, but there's a fine line between keepsaking and hoarding. If you're prone to hanging on to clothes because they remind you of happier times or they belonged to an ex, choose one or two items in the best condition and fit and get rid of the rest.
As far as unwanted items go you may opt to donate them to a charity shop or host a clothing swap with your friends. Just be sure that what you're giving away is in good condition with no irreparable damage or permanent stains. If either of those are the case then it belongs in the bin.
If you can't sew you must, must, must find a tailor to alter your clothes so that they fit you properly. No one has an "off the rack" body – not even models – so it's essential to invest in an accomplished tailor that can mend and mold your clothes to your needs and shape. If you can sew then do the repairs and alterations yourself, and consider doing the same for friends and family that need help with that.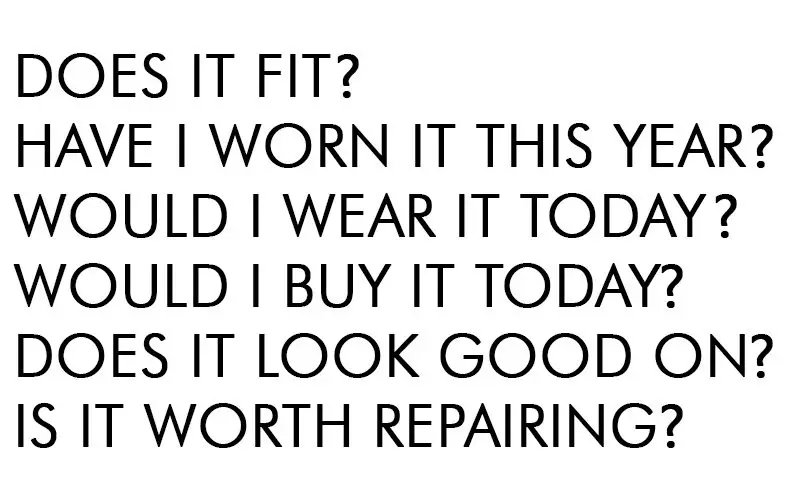 Once you've sorted everything into one of the five categories go back to your pile of items to be considered. Chances are good now that you've gone through all of your clothes it will be much easier for you to figure out the fate of these garments as well. If you're still undecided (and sometimes it happens, even to me) put those items in a storage vacuum bag and reevaluate them in six months. You'll find it even easier to decide their fate at this point.
Fashionable, functional wardrobes aren't built in a day, but they are attainable and can be maintained easily by taking stock and keeping track.
By Alicia Searcy
We'd love to hear your fashion tips and to see you're fashion pictures. Get in touch by messaging us on Facebook or tweeting us @DHorizons and @Spashionista.