Last year we interviewed popular disabled singer and musician James Ian about his career and disability. This year, with his finger firmly on the musical pulse, we've asked him to round up the top 5 music festivals 2016 worth visiting this summer. And it doesn't stop there, so that you can access awesome music across the UK, no matter what your disability, he's included detailed accessibility information. So what are you waiting for…
The weather's getting warmer and music is in the air, literally. That's right folks, it's summertime, and summer is synonymous with one thing: music festivals. If you're like me, then you'd love to go to as many of these bad boys as you can.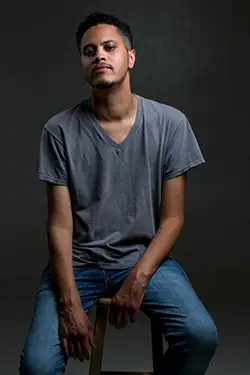 But, alas, some of us living with disabilities may find it hard to make those magical musical memories because of accessibility, or the lack thereof, at these festivals. And added to that, festivals can be pricey, so if you aren't Sir Richard Branson, then you're probably not going to make it to every festival this summer.
So, to help you cherry pick your way around the vast festival circuit this summer, I've listed the 5 festivals, and the accessibility information for each, that I think are worth checking out.
British Summer Time festival
Hyde Park, London – Now until 10th July
Aptly named for the season, British Summer Time festival is happening as we speak until this Sunday (10th July). With acts like Alabama Shakes, Mumford and Sons and Ella Eyre, you're probably going to lose your voice from all of the singing along that you'll be doing.
Tickets for Friday and Saturday are still on sale, although unfortunately tickets are sold out for Sunday, when Stevie Wonder is headlining. But with Hyde Park being so expansive, you could still soak up the music and atmosphere outside the gates, Pimms or beer in hand!
British Summer Time accessibility
In 2013, the British Summer Time festival won the Silver Level of the Charter of Best Practice of accessibility by Attitude is Everything, an organisation that improves access to live music for people who are deaf and/or disabled. Very nice!
Also worth mentioning is that British Summer Time provides viewing platforms for wheelchair users and attendees with other impairments at some of its stages. So, be sure to take plenty of pictures of the twits below with obstructed views!
Check out the British Summer Time website for more information regarding accessibility.
T in the Park festival
Strathallan Castle, Perthshire, Scotland – July 7th to 10th
This weekend is the T in the Park festival, featuring Red Hot Chili Peppers, LCD Soundsystem, Calvin Harris, and a host of other acts. You don't know how badly I'd love to see Red Hot Chili Peppers so I could re-live my time as an awkward 13-year-old! I can hear my parents now telling me to cut my hair and put on a shirt (because ya know, shirtless Anthony Kedis was aspirational to my 13-year-old self). Those were the good ol' days I tell you!
T in the Park accessibility
As far as accessibility goes, T in the Park will post updated distances around the site on its website, as well as provide facilities to meet disabled patrons' needs. Viewing platforms will also be available at the festival.
Visit the T in the Park website for more information regarding access and to help you plan ahead for your what will surely be an excellent festival.

Latitude festival
Hanham Park, Southwold, Suffolk – July 14th to 17th
Now, don't get me wrong, I'd sell my dog to a stranger to go to all of these festivals, but Latitude is definitely high on my list – its's right up my alley. It is a chance for me, and you, to dance our trousers off to New Order and M83 while making poor life decisions, and then finding our souls again while listening to Michael Kiwanuka and Sturgill Simpson?! Umm, yes please! I'm there!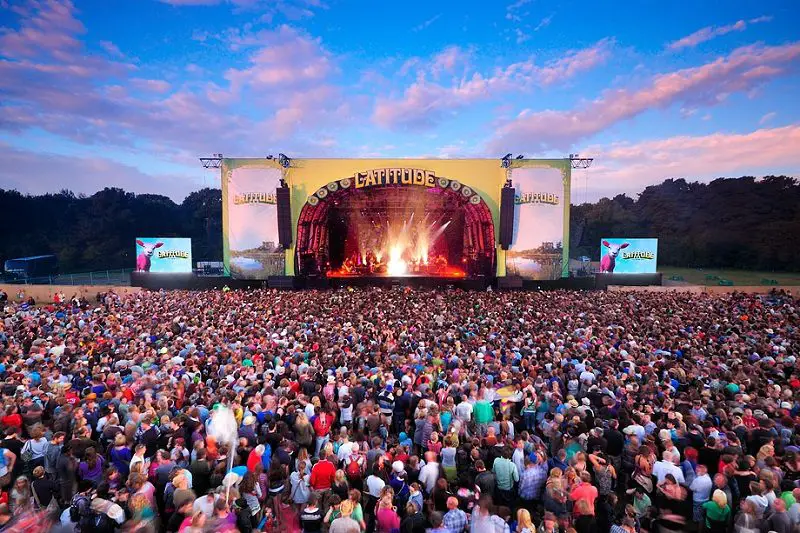 Latitude accessibility
But before I, or you, get too excited and actually lose our trousers, let me highlight a couple of points about accessibility at Latitude. Like T in The Park, Latitude will have viewing platforms, and it lists distances and ground conditions on its website.
Latitude is all about sharing the love too, so it will allow you to bring in two friends (plus your PA, if you have one) into the Disabled Access Campsite. So get ready to get cosy with your nearest and dearest pals! But, do be aware that there is no hard ground or solid pathways at the festival site.
Visit the Latitude website for complete access information. 
V Festival
Weston Park, Birmingham and Hylands Park, Chelmsford – August 20th to 21st
Let's talk about V Festival my friends. Sia, Rihanna, Big Sean, David Guetta, and Years & Years will be there – what a RIDICULOUS (note my sarcasm) line up! And that fact that all these artists will play Weston Park one day and then swap to play Hylands Park the following day makes me tingly. So you can just sit back and relax, and the tasty tunes will be delivered to you on a silver platter. How cool is that?!
V Festival accessibility
Let's not forget about accessibility though people. Worth mentioning is that the festival will have dedicated entrance lanes for attendees with disabilities and their party. Hopefully, this means that you won't have to wait too long to bask in the musical glory that awaits.
Also, there will supposedly be an internal shuttle bus at the Hylands Park to take you around the site. This has not been confirmed yet, but let's cross our fingers boys and girls.
Reading and Leeds festival
Richfiels Avenue, Reading and Barmham Park, Leeds – August 26th to 28th
Wait a minute, did you hear that? If you're at Reading or Leeds festival (which share the same line up but at different times over the tree days), then NO, you did not hear that. Why, well because A$AP Rocky, MGK, Disclosure, The Dillinger Escape Plan, Mastodon (and oh so many more) will be kicking you in your eardrums! And, they will be kicking hard!
I know that I was pumped about the lineup at V Festival, but if I could only go to one festival, Reading and Leeds festivals would be it. I'm feeling like the opposite of U2 right about now, because I have found what I'm looking for. I can go to Reading and Leeds and get trill (a combination of 'true' and 'real', if you're not up on your urban dictionary terms), then go chill! I'd satisfy all of my musical personalities with this one festival, and then leave feeling like I was one complete and whole human being. Who needs therapy when you've got Reading and Leeds?!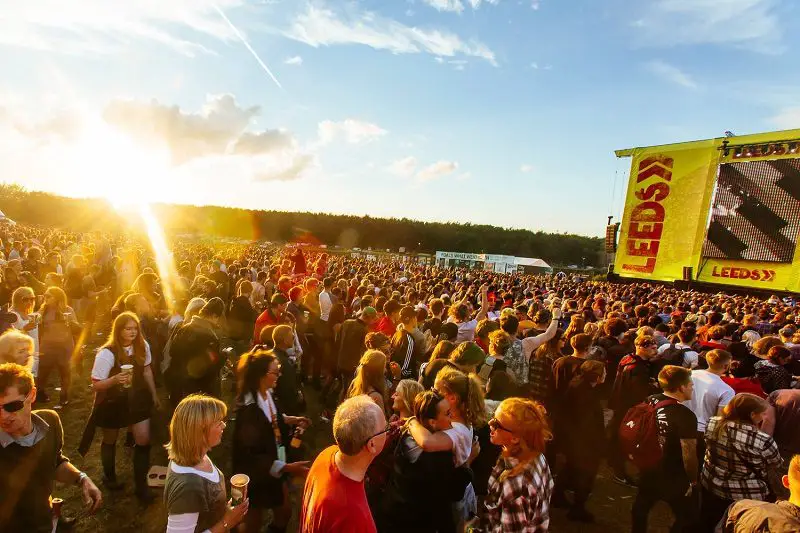 Reading and Leeds accessibility
I'm also loving the fact that the information tent at the Disabled Access Campsite for both festivals is run by Attitude is Everything. This will certainly be helpful for those of us with accessibility needs because Attitude is Everything has got your back. Don't take my word for it though. Check out the Reading website and Leeds website for all things accessibility at Reading and Leeds.
UK festivals 2016
Well, that's all I have for now. You have the information you need, so what are you waiting for? Go buy your tickets and show summer who's boss. And, remember, party safe, party smart, but no matter what, party with all your heart.
Although I'd love to go to all of these festivals, I won't be able to make it to any of them – I'm tied up making music in California. I'm just waiting for teleportation to become a thing, and then all will be right with the world.
So, please go and have the time of your lives, and then rub it in my face that I missed out. I'll be so jealous of you that it will hurt my insides. On that note, I'm going to go cry in my basement and pet my cats…
By James Ian
We, and James, would LOVE to see your festival pictures, especially if they highlight excellent accessibility, or terrible accessibility for that matter. Tweet us @DHorzions with your pictures and the hashtag #accessiblefestivals2016.