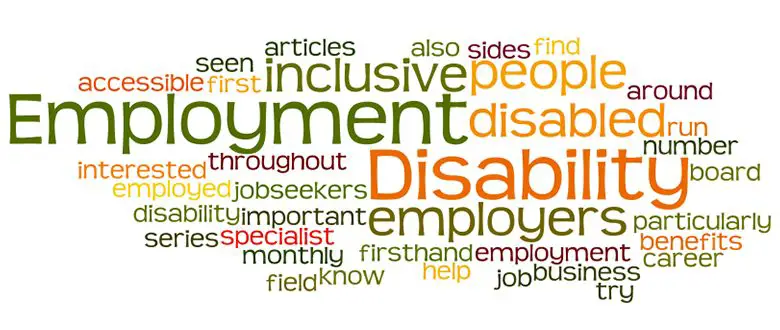 Work & Education
Disability and employment: answering difficult interview questions
Jane Hatton, who manages Evenbreak, a not-for-profit job board run by disabled people for disabled people, publishes her bi-monthly article on the subject of employment. This month, answering difficult interview questions.
#DHdisabilityemployment – join in the conversations @DHorizons
Candidates at Evenbreak tell me that getting to interview is only half the battle. Answering the questions can be equally problematic.
It's important to remember the role of the interview panel – they are simply trying to make sure they find the person who would be best able to carry out the job. Your role is to reassure them that that person is you! Remember that all of the candidates they interview will tell them they have all the skills required.
You can set yourself apart from the competition by giving them evidence – concrete examples of achievements gained previously. In your preparation you will think of all the successful things you have achieved that are relevant to this role, in or out of work.
For example, if they ask about motivating people, you could either say; "I'm good at motivating people" (which is what all the candidates will say). Or you could tell them about a time when you were coaching a football team who were despondent having lost their last five games, and got them so motivated they went on to win their sixth game. Which is more powerful?
If they ask about working with customers, you could either tell them that you like helping customers (yawn!), or you could tell them about the time when you dealt with an irate customer who had found a plaster in his can of beans bought at your supermarket and was threatening to take you to court and go to the press. Instead of blaming the manufacturers, you let him offload to you and then apologised, giving him a voucher off his next shop leaving him much happier. Thereby demonstrating that you can turn even a difficult situation into a positive.
These examples are hypothetical of course, but if you go armed with examples of things you have achieved that demonstrate you have the skills they are looking for you will hugely increase your chances of impressing them.
What about disability-related questions? You may not have mentioned your disability, and it may not be visible, in which case it is your choice whether to mention it at interview or not. However, if it is a visible disability, or one you have already mentioned, then try to reassure them that it won't be a problem – and may even be an advantage.
Access to Work will write a letter saying what equipment or reasonable adjustments you might require, and telling them that they will pay for it. This can put their minds at rest about expenses. And if your adaptations are an advantage to them – say so! For example; "I use Dragon Dictation software provided by Access to Work in order to input data, and using this technology in my last job I was not only the quickest in the team but also the most accurate."
The important thing is to try and anticipate what questions they might ask, and what they might be concerned about, and give them every reason to see that you have evidence of all the skills they require for that role, and put their minds at rest about any concerns they may have.
By Jane Hatton
Get in touch by messaging us on Facebook, tweeting us @DHorizons, emailing us at editor@disabilityhorizons.com or leaving your comments below.