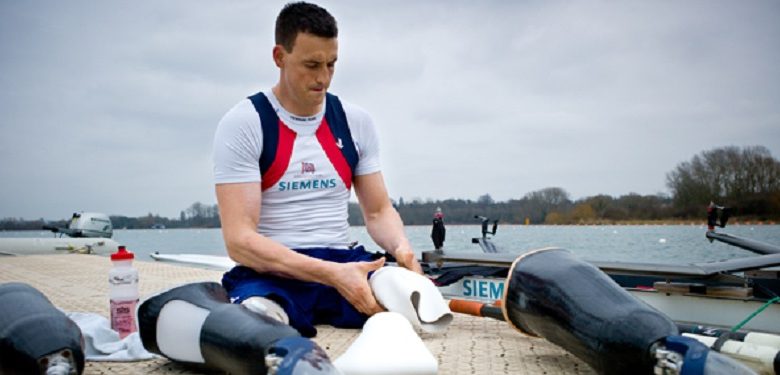 The Rio 2016 Paralympics has begun, and we couldn't be more excited! To mark the occasion, we've asked writer and Disability Horizons reader Meghan to rounded up some of the best British and American Paralympic men and women competing in Rio. Below, the awesome men to watch out for…
Want to see which women we've picked? See our article on the top 10 female Paralympians.
Matt Saltzman ­- archery – Team USA
I first found out about Matt and his story on Facebook. It was back in 2012 that I saw a video floating around amongst family and friends of an amazing man who could shoot arrows with is feet. As a person who also uses their feet as their hands, someone doing archery with their feet is pretty badass!
Born without arms, Matt is now a record holder after winning the Furthest Accurate Distance Men's Archery title.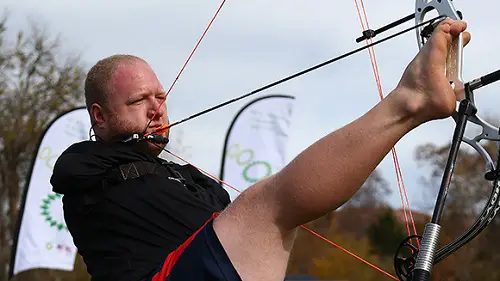 Nathan MacQueen ­- archery – Team GB
This Scottish gentleman was unfortunately in an accident as a teenager and as a result is paralysed. However, having competed in archery before his accident, he didn't want to let it stop him pursuing his dream.
After being injured, he initially played wheelchair basketball and powerlifting, but headed back to his first love, archery. He started competing internationally in 2016 and will be making his Paralympic debut this year.
Evan Austin ­- swimming – Team USA
After missing out on gold back in 2012 when he came in sixth place in the 100m breaststroke, Evan will be competing in his second Paralympic Games. This time, as well as the 100m breaststroke, he will also be doing the 100m fly and 400m freestyle.
His biggest achievements to date are winning gold in the 100m breaststroke and bronze in 50m freestyle at the 2015 CanAm Para Swimming Championships.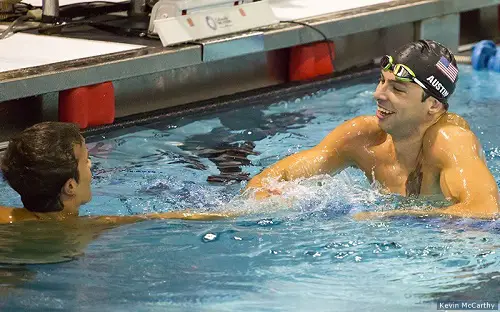 Jonathan Fox – swimming – Team GB
Jon Fox has been interested in the Paralympics since 2001, but didn't start training for it until 2008 when she swam for Great Britain in the 2008 Paralympics in Beijing. He competes in the S7 classification of the Paralympic swimming, which is the class for athletes with limited use of their legs.
In 2008 he finished fifth in the 100m freestyle, eighth in the 50m freestyle and lastly ninth in the 400m freestyle, but in the 100m Backstroke he won the silver medal.
Myles Porter ­- judo – Team USA
I feel like Myles Porter is the Michael Phelps (the Olympian to have won the most medals) of judo! He is blind and has been on the Paralympic judo team since 2008. He has won countless events and medals since he started competing in 2005, including five golds, three bronzes and one silver.
Jonathan Drane ­- judo – Team GB
Jonathan Drane is blind from a condition called corneal dystrophy, so competes in visually impaired judo, although he played it for many years before his vision deteriorated. He competed for the first time internationally in 2010, where he won a bronze medal. He's won further medals since – three bronzes and a gold. This will be his first time ever going to the Paralympics.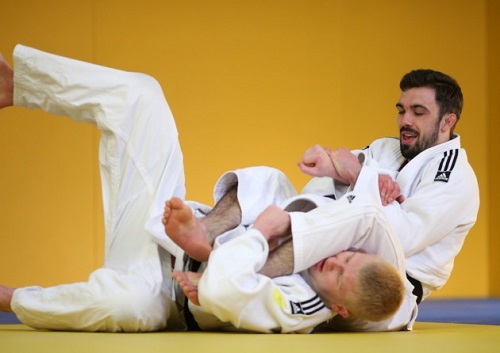 Cody Jones ­- track and field- Team USA
Cody Jones is an American track and field runner who has cerebral palsy. He initially started playing baseball at school, throwing with his right hand instead of the left because of his cerebral palsy. He was 'discovered' by Director of US Paralympic Track and Field, who had heard about his throwing style. It was then at college that he started trying out in track events and using a javelin.
He came first in javelin (F38) in both the 2014­ and 2015 Paralympic Track and Field National Championships, and this will be his first Paralympic Games.
Ollie Nugent ­- football 7­-a-­side – Team GB
Ollie is the youngest on the Great British 7-a-­side football team having played football since the age of 12. He has cerebral palsy after having a stroke when he was born. This is his first time going to the Paralympics, for which he secured a place after coming 5th at the 2015 Cerebral Palsy World Championships at St. George's Park – its best ever results.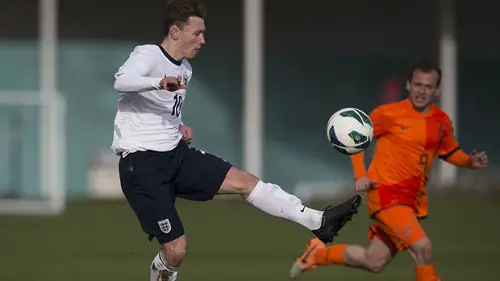 Tharon Drake ­- swimming – Team USA
Tharon Drake is a very interesting athlete. He is a swimmer, with an accomplished background despite being totally blind. He has won four bronze and silver medals and is the current record holder in the S11 class.
What I found so awesome about him though is that he uses his hearing to know when to flip turn, listening to the waves hit against the walls of the pool. He also has somebody on deck tap him with a cane to indicate the end of a lap.
Nick Beighton – canoeing – Team GB
Amputee Nick Beighton is a British veteran (see image at the top) who competed in rowing at the London 2012 Paralympic Summer Games. He finished fourth that year. Now, this time around, he has entered the sport of canoeing, a sport that is making its debut this year. Hopefully he'll take home a gold metal.
By Meghan
Check out…
Tell us how you feel about the Paralympics, and accessibility today. Get in touch by messaging us on Facebook or tweeting us @DHorizons using the hashtags #Rio2016 #Paralympics, or leaving a message below.