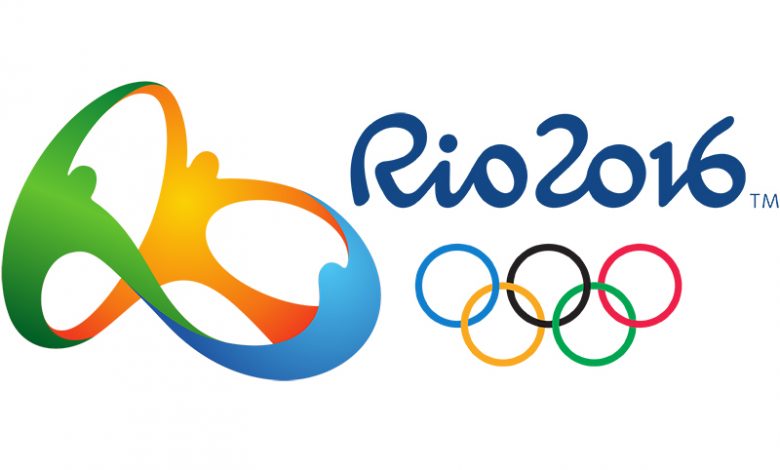 The Rio 2016 Paralympic Games is sadly over, and it's been a fantastic 11 days of Paralympic sport. Here, we look back at the last few days and round up the 10 most awesome moments. 
To make sure you've caught up on everything, read our previous two Paralympic articles.
10 awesome moments from Monday 12th to Thursday 15th September
10 awesome moments from Thursday 8th to Sunday 11th September
1. Sensational swimming in the Paralympic pool
So many great wins have been achieved in the Paralympic pool, but two stand out above the rest.
Ollie Hynd won his third Paralympic medal after getting gold in the SM8 200m individual medley and in the S8 400m freestyle, as well as silver in the 100m backstroke S8.
Ever brilliant Ellie Simmonds raced to a golden victory in the 200m medley in less than 3 minutes – the fastest time ever for an SM6 swimmer. "It was a secret target that I set myself – I'm so chuffed," she said. Watch her in action:
2. Hannah Cockroft reigns supreme
Hannah Cockroft smashed it at the London 2012 Paralympics, and has done it again in Rio. Friday saw her win her third gold medal in the 2016 Paralympic athletics. With a finish time of 2:00.62 in the T34 800m race, for which she is the reigning world champion and record holder, this gold was added to her 100m and 200m wins on day 3 and 6. Hannah is officially AWESOME!
3. Two wins in two separate Paralympic sports
Getting to the top of your game in one sport must be hard enough, but achieving high in two, that's truly amazing. Paralympian Kadeena Cox has done just that winning gold in the C4/C5 500m cycling time-trial and the T38 400m sprint. She's the first Paralympian to win a medal in two sports in one Paralympic Games since 1988. Wow!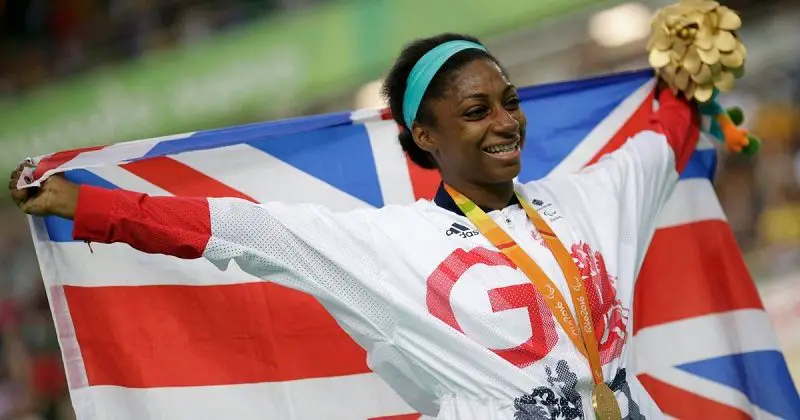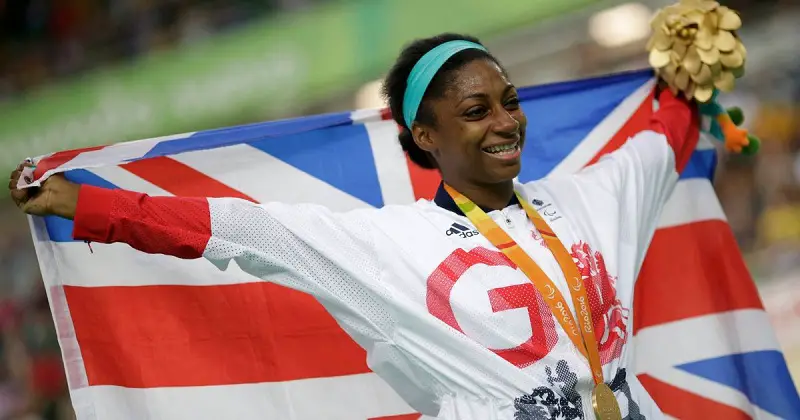 4. Trio of Paralympic gold medals
Three female canoe titles were won by Team GB athletes on Thursday in less than one hour. Jeanette Chippington got gold in the KL1 (for athletes with limited trunk and no leg function), Emma Wiggs won the KL2 (for partial leg and trunk function) and Anna Dickins the KL3 (for Paralympians with partial leg finction). Well and truly doing it for the girls.
5. Unbeatable dressage
The winning streak of Great Britain's equestrian team, which started in 1996, has remained in tact after the four-strong female team not only won gold in the group event, but all four of its athletes took home medals in the individual events too.
Sophie Wells won Grade IV and Natasha Baker won Grade II freestyle, both defending their London 2012 Paralympic titles, while Anna Dunham won silver and Sophie Christiansen won gold in the Grade IA (check out her win in the video below).
But it wasn't all about the girls as Lee Pearson won a gold medal in the individual freestyle test grade 1B.
6. David Smith takes gold in Boccia
David Smith is Great Britain's first Boccia player to win gold at the event. Having won silver back at the London 2012 Paralympics, it was great to see him reap his rewards this time round. It was almost as great as it was to see that his Mohawk has had a make over – it's now blue!
Read our interview with David Smith before the Rio 2016 Paralympic Games began.
7. China passed the 100 gold medal mark
You've got to hand it to China, a country that entered 310 Paralympians into the 2016 Paralympic Games, topped the medals table from very early on in the games. China has finished with 239 medals – 107 golds, 81 silvers and 51 bronzes. Pretty impressive to say the least.
8. The Last Leg
For some people The Last Leg is like Marmite, but for me, it's great. Not only is it laugh-a-minute funny, but I think it does a fantastic job of helping to 'End the Awkward' (a great phrase coined by Scope) many people feel around disabled people. It gives people a chance to really see disabled people as completely 'normal' (whatever that is), funny, self deprecating, sometime bonkers and above all, like anyone else.
9. Brooker talking about his hero Alex Zanardi
Sorry for another Last Leg moment here, but seeing Alex Brooker get visibly emotional about his hero Alex Zanardi, and perfectly distilling what I hope millions of disabled people feel about their Paralympic heros, was really poignant. Telling you about it wouldn't do his speech justice, so instead, watch it for yourself.
10. The coverage of the Paralympic Games
Not everyone loves the Paralympic Games, but I hope that many have been impressed by the coverage, and in turn, is with me in hoping that it will make a change to disabled people's lives.
In my opinion, Channel 4 has done a great job of making sure disability has got more air time, not only through the coverage of the Paralympic Games itself, but also with the addition of disabled presenters and shows focusing on disability.
As the video and 'Stop Segregating Disabled People' campaign by William Pike states (watch the video below if you haven't yet heard about it), everyday is a Paralympic event for many disabled people because the support and provisions to help them live, let alone achieve, just aren't there.
I hope, and believe, that seeing more disabled people on television will 'normalise' disability and open societies' eyes to what needs to be done to make this world accessible. Let's make sure we keep the Paralympic momentum going…
By Liz Ransome
Check out…
Tell us how you've found the Paralympic Games? What have been your most awesome moments? Let us know by tweeting @DHorizons or leaving your comments below.