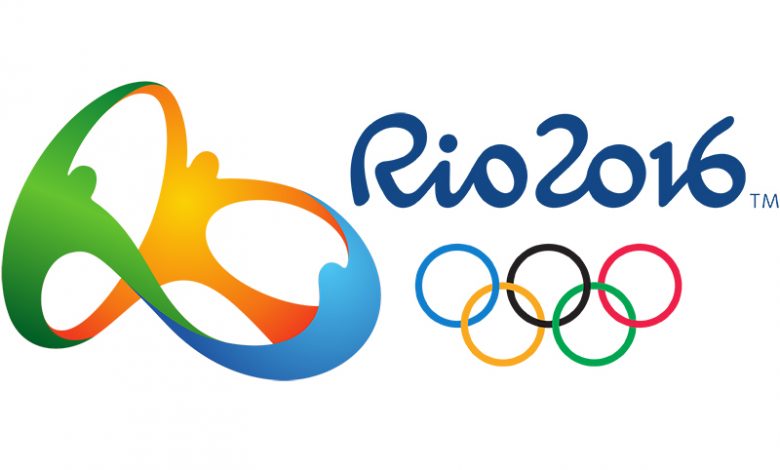 The Rio 2016 Paralympic Games is just over half way through and there have been so many extraordinary moments already. Here, we round up the top 10 moments of the Paralympic Games from the last few days.
Read our previous Paralympics article to find out what happened in the first few days.
1. Team GB equals its London 2012 medal total
Let's start on a high. On Tuesday night, Team GB equaled its London 2012 medal tally. Already! But that's not all. Not only did Team GB beat its previous and impressive tally, it won three medals in the space of 20 minutes on the 6th evening of the Rio Paralympics.
First Georgie Hermitage, Hollie Arnold and Rob Davies won gold in the athletics, javelin and  table tennis. Then Stephanie Millward won the S8 100m backstroke, just before Matt Wylie took gold – GB's 34th in Rio – in the men's S9 50m freestyle. Finally sprinter Libby Clegg, 26, steamed Team GB forward to another medal, adding the T11 200m title to the 100m crown she won on Saturday. Amazing!
2. Not one, not two, not three, but four runners smash records in the same race
Abdellatif Baka of Algeria aced the T13 1500m final on Monday night, not only setting a new Paralympic record, but in fact running the fastest 1500m time recorded for any athlete in Rio over the Olympic and Paralympic Games.
This was made even more amazing by the fact that the second, third and fourth-placed runners, Tamiru Demisse and Henry  Kirwa, all recorded times faster than the original record too, meaning four Paralympic athletes had run times fast enough to win gold had they competed in the Olympic Games.
3. That's when good neighbours become good friends
Childhood mates Dylan Alcott and Heath Davidson drew on their friendship to overcome the odds and win Australia's first Paralympic gold medal in the quad doubles wheelchair tennis.
The duo stunned three-time defending champions Nick Taylor and David Wagner of the United States with a 4-6 6-4 7-5 win in the final on Tuesday.
4. Sporting history for India
Deepa Malik has created sporting history after becoming the first Indian woman to win a Paralympic medal in the shot-putt (see her win in the video below). With an impressive throw of 4.61m (15.12ft) in the F-53 final event on Monday, she won silver.
Alongside high jumpers Mariyappan Thangavelu and Varun Bhati (who won gold and bronze respectively on Saturday), they received praise from their prime minister back home.
5. Making a splash
Team GB swimmers Sascha Kindred, Ellie Simmonds and Susie Rodgers all won gold medals on day five of the Rio Paralympics.
Simmonds and Kindred both swam a strong final 50 metres to break world records in their respective SM6 200m medley races. Rodgers then set a new personal best time in the S7 50m butterfly, winning Britain's fifth gold of the day.
6. Cool as a cucumber, then jumping for joy
One of my favourite characters is table tennis player Will Bayley. I remember watching and subsequently tweeting at him in 2012 after his great efforts there.
The turning point in his Rio final came when he was on the ropes midway through the third set and seemed to have tripped up Pereira Stroh when they were reaching for their towels. Luckily, the officials realised it was an accident, but the Brazilian opponent was shaken. In contrast, a calmness swept over Bayley.
He went on to win and carry out a hilarious celebration that involved jumping on the table – check it out in the video below! Well done Will 🙂
7. Fascinating fencing
Wheelchair fencing is fascinating to me as I can't imagine wielding a sword from my wheels. But one athlete that certainly doesn't shy away from this is Piers Gilliver, who claimed silver in the men's individual category A.
The 21-year-old from Gloucestershire was beaten 15-13 by Sun Gang of China, who also defeated him at the World Championships earlier this year.
8. Big wins in Boccia
Back at school I used to play Boccia. For someone like me with minimal movement, it's a great game.
This meant I enjoyed watching Thailand win its third gold medal in Rio even more, conquering in the Boccia Mixed Team BC1-2 final, after beating Japan 9-4. The men and women team members were Worawut Saengampa, Pattaya Tadtong, Subin Tipmanee, Watcharap Vongsa.
Congratulations guys!
Check out our interview with Boccia player David Smith.
9. Football finesse
I'm an avid football fan. In fact, I'm off to Wembley to watch my beloved Tottenham team play after penning this article. So I have been looking out for the Paralympic football action. Guess what I found? An Iranian 5-a-side blind footballer, Behzad Zadaliasghari, dribbled around the entire Morocco team before firing past the keeper for the goal of the tournament so far.
He's being labelled the Lionel Messi of Paralympic football. Not a bad comparison, for Messi 🙂 He will be proud.
10. Paralympic Games
For me, the Paralympic Games itself is a highlight. For all of the criticisms the Paralympics faces, in my opinion, it's still a very good thing. Some of the criticisms are founded, and some are too harsh. However, the fact that people are at the top of their game, and that this is set out for the world to see, is awesome.
Maybe true inclusion will only come when the Olympics and Paralympics are held together. But whether or not this ever happens, we should celebrate the achievements of the Paralympic athletes in Rio and beyond. Not because they represent the 'triumph over tragedy' stories, or because they are brave. Just simply because of their personal drive and dedication to reach their dreams.
Furthermore, the games puts disability back in front of people. The media coverage, and in particular Channel 4's, has been groundbreaking. The question is, how do we use that positivity and translate it into improving attitudes about disability in everyday life and situations. If we can translate the Paralympic sentiment to better government funding of vital services, better access, and inclusive societies, we'd all be the better off for it.
At least the Paralympics gets us talking and a place at the table. So congratulations to everyone involved! Here's to a great final few days.
By Martyn Sibley
Check out…
We're tweeting throughout the Paralympics, so join in the conversations on Twitter @DHorizons using the hashtags #Rio2016 #Paralympics.