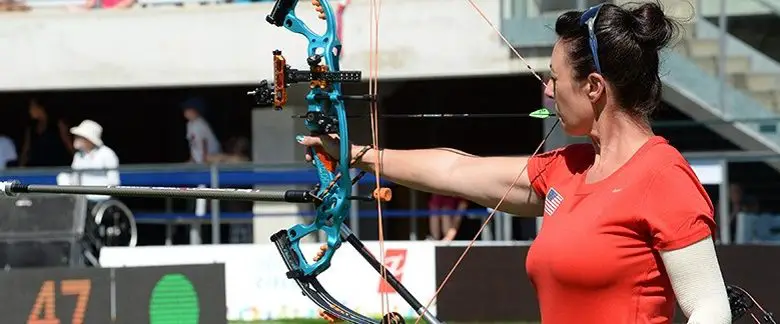 The Rio 2016 Paralympics has begun, and we couldn't be more excited! To mark the occasion, we've asked writer and Disability Horizons reader Meghan to rounded up some of the best British and American Paralympic men and women competing in Rio. Below, the awesome women to watch out for…
Want to see which men we've picked? See our article on the top 10 male Paralympians.
Kadeena Cox – cycling and track – Team GB
Kadeena, who was born premature and has cerebral palsy and hydrocephalus, is the only woman I've ever seen be able to do two different Paralympic sports – athletics and cycling. In the past she competed in track events as an able-bodied athlete, but in 2014 she had a stroke and has also been diagnosed with multiple sclerosis, so now competes as a Paralympian.
She took home her first gold medal and a Paralympian in the British National Track Championships. After this she entered the World Championships and won another gold in the 500m for cycling. For athletics, she beat two world records earlier this year – first in the T37 100m sprint heat to qualify for Rio, and second in the 100m final, taking the gold medal in a time of 13:60.
Ellie Robinson – swimming – Team GB
Ellie Robinson, a swimmer inspired to compete by Ellie Simmonds, will be representing Great Britain in the Rio Paralympics after she set a world record for the 100m butterfly at the 2015 Internationale Deutsche Meisterschaften. She then went on to win silver in the 50m butterfly and bronze in the 200m butterfly event.
This year she also broke her own record at the 50m butterfly! She has Perthes hip disease, which effects the top of the thigh bone/hip joint, causing bone softening, sometimes muscle weakness and pain.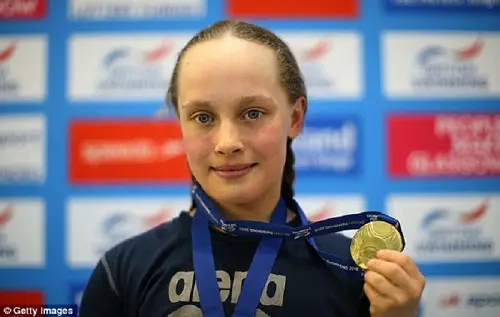 Martha Ruether – swimming – Team USA
Martha was born premature at 16 weeks, weighing around just one pound. She is blind in her left eye and only has limited vision in her right eye. But has she let that stop her? Hell no! She's competed in the US Paralympics Spring CanAm event and won gold in the 200m breaststroke, silver in the 100m backstroke, was placed fourth in the 50m freestyle, 100m breaststroke and 100m freestyle.
The next year she got a gold medal in the 50m freestyle, 100m freestyle, 400m freestyle, and 100m breaststroke. Lastly, she competed in the Pan Pacific Para Swimming Championships and got a gold medal in the 50m freestyle, silver in the 100m backstroke, and the 100m freestyle, with a bronze in the 400m freestyle and finally finishing fourth in the 100m breaststroke.
Christella Garcia – judo – Team USA
Christella Garcia, who is blind, is the only woman competing in the Judo event at the Rio 2016 Paralympics. She has been practicing Judo since she was a small child, and in 2007 entered the IBSA World Games, coming in at fifth place.
In 2008 she got her first medal, a silver, at the German Open for Blind and Visually Impaired. From 2009 to 2011 she entered five more events getting a gold at the USA National Judo Championships for Blind and Visually Impaired. She also joined the 2012 Paralympic Games in London.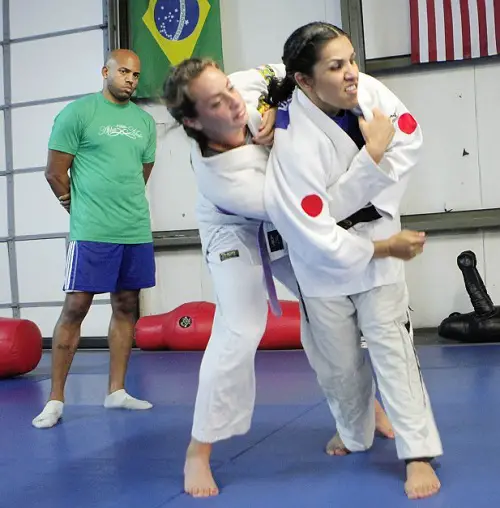 Samantha Tucker – archery – Team USA
Samantha is a US Air Force veteran after having a motorcycle accident and losing her left hand. At age 47, she's fairly new to archery, and she only started competing in 2015 at the Vegas Shoot, Arizona Cup and SoCal Showdown. She'll be competing in her first Paralympic Games in Rio as part of Team USA.
Sophie Wells – equestrian – Team GB
Sophie has amniotic band syndrome, which causes birth defects, and in Sophie's case means she has no feeling in her feet and has lost a number of her fingers. She was supposed to go to the 2008 Paralypic Games in Beijing, but had to withdraw because her horse had a tumour in its foot.
One year later she won gold three times at the European Championships. She entered the World Equestrian Games in 2010 and was awarded gold in both the individual and freestyle rounds. She went on to win two silvers in the 2012 Paralympics.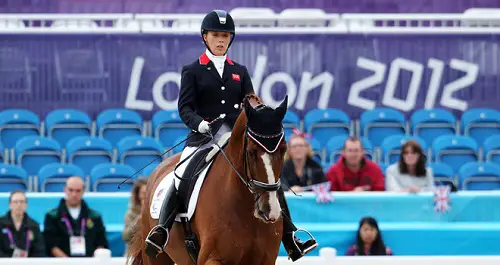 Tatyana McFadden – track and field – Team USA  
I've always known about Tatyana McFadden. Technically if it wasn't for her, I wouldn't know about the Paralympics at all! She was born in Russian and has spina bifida. She was adopted by a family in the USA after being abandoned at birth. She's played a variety of different sports, but will compete in track and field events at the Rio 2016 Paralympics. She's been going to the Paralympics since 2004 in Athens, and has won 10 medals in total, bott silver and bronzes.
Natalie Blake – powerlifting – Team GB
Natalie Blake is like the Michael Phelps of powerlifting at the Paralympics – she is the longest competing female powerlifter for Team GB under IPC rules. She was also one of the first and youngest women to compete in powerlifting when women were first permitted to take part in the Sydney 2000 Paralympic Games.
She has won both a silver and bronze medal, and in February this year at the IPC Powerlifting World Cup in Kuala Lumpur, Malaysia she lifted a personal best of 98kg. Rio 2016 will be her fifth time going to compete in the Paralympic Games.
Rose Hollermann – wheelchair basketball – Team USA
Rose, who uses a wheelchair because of a spinal cord injury, has been playing competitive basketball since 2008. She was the youngest member (16) ever to be chosen to compete on the Paralympic USA Women's Wheelchair Basketball Team. She went to her first Paralympic Games in 2012 where she placed fourth.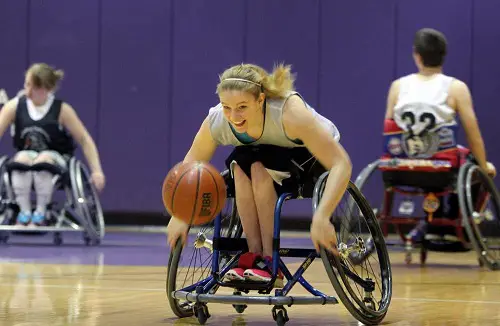 Jordanna Bartlett – wheelchair basketball – Team GB
Jordanna had a hip injury when she was younger, and so uses a wheelchair. She was on the U25 British basketball team five times, winning bronze in her first year. In 2012 she made her international debut where she won silver, and then won gold in 2015 at the Women's U25 Wheelchair Basketball World Championships. She will make her Paralympic debut in Rio 2016.
By Meghan
Check out…
Tell us how you feel about the Paralympics, and accessibility today. Get in touch by messaging us on Facebook or tweeting us @DHorizons using the hashtags #Rio2016 #Paralympics, or leaving a message below.