Getting active if you have a disability can be hard, particularly when it comes to motivation. But that's exactly what the Together We Will campaign aims to change. It's recruited inspiring disabled sports people to share their stories on how they haven't let their disability stop them getting out and about. 
Amanda, who uses a wheelchair after an accident, was selected as an ambassador for Together We Will due to her inspirational response and recovery from a life-changing accident. Amanda, who lives with her family in Sussex, has always had a passion for keeping fit and healthy. When she wasn't out and about with her family, she was training with her running club – the Bognor Tone Zone – or out pedalling her way across the Sussex countryside on her bike.
However, on Sunday 9th August 2015, while out on her bike, Amanda's rear brake failed. This caused her to lose control and she crashed into a nearby bush, hitting an obscured road sign. She was rescued by a passer-by and rushed to hospital, where she learned that she had sustained a spinal cord injury and was unable to walk.
Amanda received overwhelming support throughout her recovery. On 29th January this year, after spending six months in hospital, Amanda discharged herself a month early so that she could spend her 45th birthday at home with her family.
Once home, Amanda was determined not to let her accident have a negative impact on her passion and spirit. She embarked on a mission to rebuild her fitness and physical strength. Amanda said: "Keeping active isn't a hobby, it's a way of life when you're in a wheelchair. It's essential because your arms become your legs and without some form of physical fitness, day-to-day tasks would become even harder."
Astonishingly, on the first anniversary of her accident, Amanda took keeping fit and healthy to the extreme by jumping out of a plane with her daughter Megan.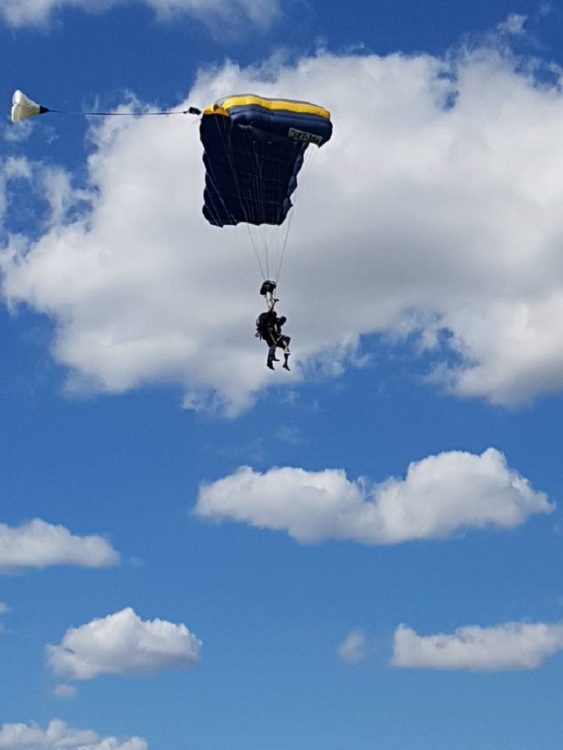 Not only has she completed a sky dive, Amanda has also taken part in numerous triathlons, and regularly goes horse riding with her children. She is currently learning to scuba-dive and is working towards her PADI qualification in open water diving. She has given sailing and kayaking a go too!
Willing to try her hand at anything, Amanda is a beacon of positivity and an inspiration to all of us, when reflecting on her positive philosophy, Amanda said: "Some days I feel really strong and positive and others I want to hide away in bed all day. It's on these down days that I've found it is most important to get myself up and do something active. I always feel better for it."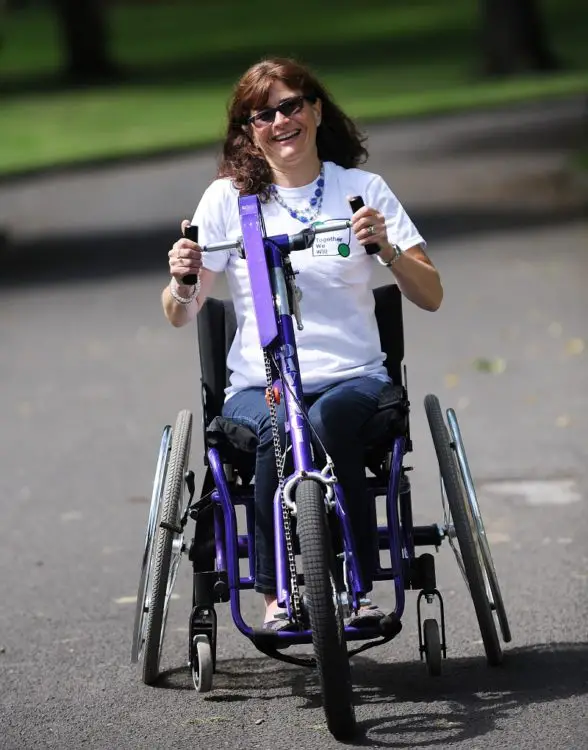 As well as aiding Amanda's physical and mental recovery, getting involved in lots of activities has introduced her to a new support network. Amanda said: "Events like the Paralympics are fantastic to showcase the incredible things that people can achieve. But I worry that your average Joe, like myself, and other people in my position, can't relate!
I've found that meeting like-minded people who share similar experiences to myself is the most inspiring, which is why National Disability Sport Organisations, like WheelPower, are so important.
To anyone in a similar position to me, looking to get more active, I urge them to get in touch with WheelPower or the English Federation for Disability Sport to find out how to get involved in sport in your area, it's so important!"
The Together We Will campaign followed Amanda's recovery journey, in the year after her accident, to show people with disabilities that anything is possible if you just get out there and give it a go. We hope that after watching her story below, you'll be inspired to get active too.
By Together We Will
Photographs by Peter Powell.
Check out…
Get in touch by messaging us on Facebook, tweeting us @DHorizons, emailing us at editor@disabilityhorizons.com or leaving your comments below.