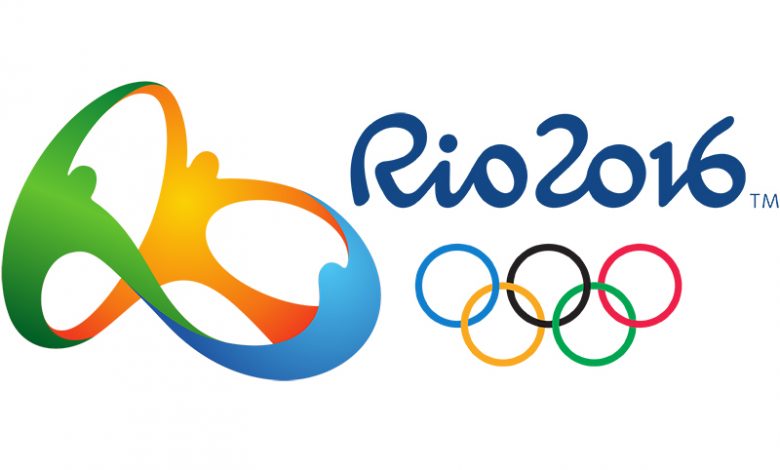 The Rio 2016 Paralympics bought us 11 days of epic para sporting excellence, with triumphant wins, tremendous spirit and heart-warming moments.
So to keep the buzz from the Paralympic Games alive, we've spoken to two Paralympic champions from this year's events. Today, paracyclist and sprinter Kadeena Cox.
This summer saw the rise of a new sporting superstar – 25-year-old Kadeena Cox. A transcendent force in the velodrome and on the track, the paracycling world champion, and world record holder, added two Paralympic gold medals to her list of achievements. This makes her the first Brit to medal in two different sports in nearly 30 years.
The Manchester physiotherapy student, who was diagnosed with multiple sclerosis in 2014, also picked up a silver and bronze across five events, in a Paralympic timetable that was full on.
"I was recommended to concentrate on one sport because sprinting and cycling do not complement each other at all – you use the same muscle groups but in different ways," explains Kadeena. "But my MS means I can relapse at any time, so I'm going to try to do everything I can now for as long as I can."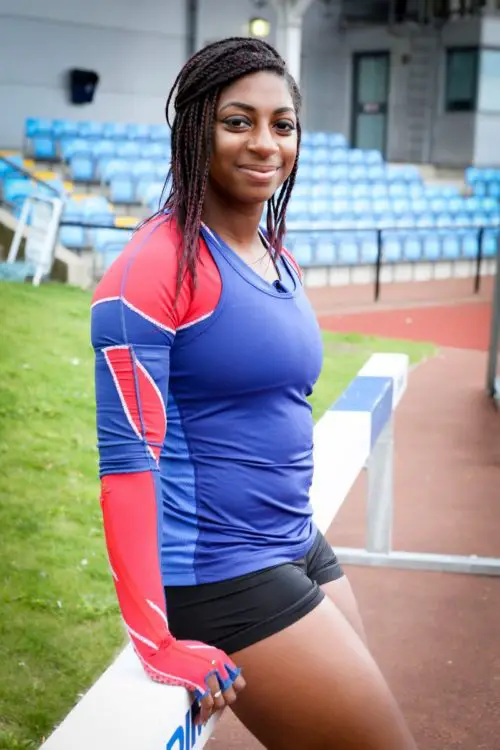 An exceptional track talent from her mid-teens, Kadeena initially dreamed of representing her country as an able-bodied sprinter. But in May 2014, she woke up to find it difficult to walk or talk, and was rushed to hospital to be told she'd had a stroke.
She made a full recovery, but was readmitted four months later with her severest relapse to date. After intensive tests the true cause of MS was discovered. "This particular relapse is why I can be classified for the Paralympics," explains Kadeena. "It left me with a few permanent difficulties."
The main symptoms Kadeena has to deal with when she trains and competes are spasms, heat intolerance, sensation problems and the big one – fatigue. She's very grateful that her place on the Great British squad gives her access to a team of experts and the latest medical and technical advancements available, so that she can get the very best out of her performance.
"I've worked a lot with the doctor and the physio on fatigue, and I had to have two rest days a week during my most intense training period, which is more than others will have doing two sports," she explains. "We also have a machine called a Normatex, which is used on my legs to flush out anything that might be in there, in the hope that I don't have jelly legs the next time I get up. I call it my pal Norma."
Fast becoming a trademark of many Paralympic athletes is her full arm-length DM Orthotics glove, which helps contain spasms in her right arm. It's part of an extensive range of orthoses she uses regularly, including a vest, shorts and socks. These harness the latest innovations in reinforced clothing to help with movement control and postural realignment.
"The glove and vest make a huge difference, helping me to keep running towards the tail end of my race and improve my sprint timings," says Kadeena. "In cycling, they mean I can lock onto the handlebars more easily and have more control when I cross the finish line. The shorts and sock help realign my hips and feet. It's a very exciting area of development that has been proven to help many conditions, including cerebral palsy. Its something I'd like to specialise in when I graduate."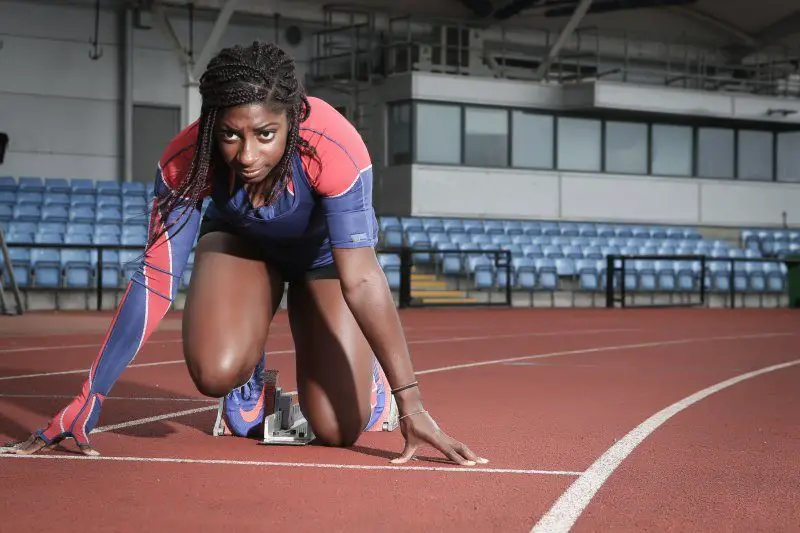 Kadeena plans to return to her studies now the intensive training is over, although her experiences have made it difficult to come back to earth again. "It still hasn't sunk in. The whole thing has been overwhelming, and to carry the flag at the closing ceremony was the biggest honour ever. We had so many amazing athletes out there and to be able to represent them was an incredible feeling."
After reclassification earlier this year, Kadeena was even more grateful for her selection. She went from a C2 to a C4 in cycling and a T37 to a T38 for her track events, both pitting her against less disabled athletes.
"I'd said beforehand, if anything could mess up this year it would be a change in classification, and very frustratingly it happened," recalls Kedeena. "But due to the nature of my condition it's just something I have to face."
Despite being reclassified in cycling only the day before this year's World Championships, Kadeena still took gold in her new class, breaking the world record in the process. In athletics things were less straightforward. "I dropped down the rankings a lot, so it meant I had to get more races in to try to qualify, which was stressful. Sprinting is extremely important to me. It's my happy place."
She attributes her love of sprinting and a certain amount of bloody mindedness for getting her through her diagnosis and to this momentous point. Remarkably, the day after she was rushed into hospital she was already fundraising to get back into sport.
"I've been told on many occasions that I wouldn't be able to do something," says Kadeena. "I was told I wasn't going to the Paralympics. I was told I wouldn't be able to do a 400m sprint. I was told I couldn't do both cycling and sprinting. But I suppose I'm a little bit stubborn. I just follow my heart."
For more information on DM Orthotics visit www.dmorthotics.com.
By Zoe Baty
Check out…
Get in touch by messaging us on Facebook, tweeting us @DHorizons, emailing us at editor@disabilityhorizons.com or leaving your comments below.