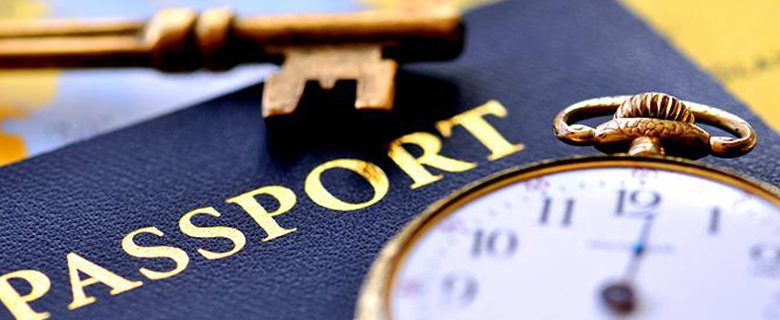 To help make your disabled holidays that little bit easier, we've teamed up with accessible travel expert and wheelchair user Carrie-Ann Lightley from Tourism for All. This year we're opening up her regular articles to you, so you can get your travel questions answered, no matter how big or small. Here's how you can get involved…
The start of a new year is the perfect time to make new plans, and for many of us, it's the ideal time to start thinking about our holiday (or holidays if we're lucky enough!) for the year ahead. I love to travel as much as possible, and have a wish list for this year! It's possibly unrealistic, as I don't have an unlimited budget, but a girl can dream.
Since my first taste of the Spanish city Barcelona back in 2013, I've been in love with the European city break. I have subsequently holidayed in Rome and Palma, and this year I'd love to try Milan.
The idea for Milan came about after seeing a friend's holiday snaps on Facebook. The photos were gorgeous and reminiscent of Rome, which immediately made me want to go there. I love Italian food, culture and history, and the people are so friendly. A quick Google search brought up the website www.milanopertutti.it, which provides details of access to nearly every sight in the city. Milan was even the winner of the EU Access City Award 2016.
But thoughts of busy city sightseeing breaks aside, I'm yearning for a rest and relaxation sun holiday too. It's been a few years since I've had this type of break – a sun lounger, a selection of books, bottomless cocktails and nothing to worry about but which meal to choose from the buffet next!  I haven't explored the Canary Islands, but hear great things about accessibility there (like at the Mar y Sol Hotel in Tenerife). I think it would be the perfect setting for a chill out holiday.
If I were able to really push the boat out, my dream destination for this year would be Perth, Western Australia. My best friend emigrated to Perth in 2014 and I'm desperate to visit. I am concerned about the length of the flight, so would probably break it up with a night in Dubai or Singapore on a stopover. The AccessWA website has a wealth of information, which I look forward to researching. Now I just need a Lotto win to pay for it all!
Booking your dream accessible holiday
But booking an accessible holiday isn't always straight forward. Although I am in a wheelchair, I have been lucky enough to travel to a number of places across the world. But it hasn't been easy, to say the least, and it takes a hell of a lot of planning. There's a lot to think about, from finding PAs you can trust to assist on holiday, to scouring the internet for accessible hotels that really are accessible. It's hard to know where to start. But that's where I hope to help.
First of all, I want to hear about your travel plans for 2017, or even the holiday dreams you've been thinking about for years? Is there an ulitmate destination you'd like to go to, either somewhere exotic or close to home? Or maybe you'd just like to know about the basic aspects of travelling with a disability, such as hiring equipment and booking transport? I'd love to help and advise you, after all, accessible travel is all about arming yourself with the right information and being able to make the choice for you.
So, send your questions in to editor@disabilityhorizons.com. We'll also be sending out tweets and Facebook posts over the next few weeks, so you can get in touch on Facebook and Twitter, too. We'll be featuring your question, along with our answer, in our new series of articles. Unfortunately, we may not be able to answer everyone, but we'll do our best to come back to you with some information.

I can't wait to hear from you and help you turn your travel dreams into a reality!
By Carrie-Ann
Check out…