Lifestyle
How to get a disabled-friendly, affordable and stylish wardrobe
Alicia Searcy, also known as Nashville's disabled style blogger extraordinaire, the Spashionista (short for Spastic Fashionista), is set on changing the fashion industry for good. Alicia's here to share her fashion tips and ideas on how to rejuvenate your wardrobe in 2017, for an affordable price.
Acquiring a new style for 2017 that actually fits your body and is at an affordable price may sound impossible, but is not. When it comes to the challenges you may face, both in finding adaptive garments and in maneuvering questionably accessible stores and changing rooms, designers and shopkeepers are usually uninformed. But follow my recommendations and establishing your own style will be much easier.
Through trial and error I have found a way to find exactly what I need at prices I can afford – I can even occasionally splurge on items I covet. Rarely do I shop at a "big box" stores, like ASDA, or fast fashion stores like H&M. The bulk of my fashion purchases are either finds from local designers or vintage and small shops, both online and offline.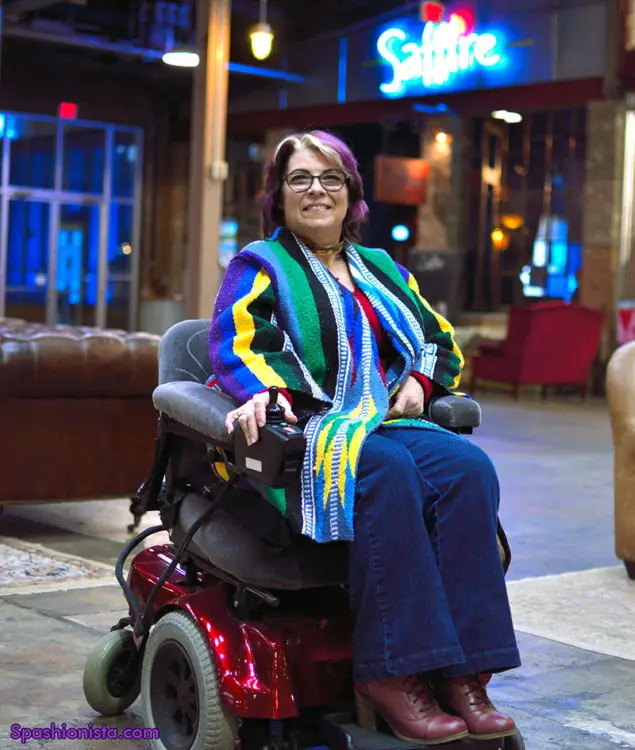 Shop local designers and independent boutiques and establish relationships
This may seem very counter intuitive advice for people with disabilities, as boutique clothes can be expensive, but trust me, it is not. There are so many reasons why visiting local fashion designers and shop owners is mutually beneficial.
First of all, by establishing face-to-face relationships with locals involved in the fashion industry you have a unique opportunity to raise disability awareness. Designers and shopkeepers are usually unfamiliar with the issues we encounter when trying to find adaptive clothing and in navigating stores and changing rooms.
Ask them questions and comment on their work. Your influence may change their store's layout or inspire a new article of clothing. If visiting stores regularly or at all isn't practical, follow local fashion talent and merchants on social media and sign up to their newsletters.
Secondly, through your relationship you may also learn when the major sales happen, when they have discounts or perks for regular customer. You'll also be able to establish designer pieces work well for you.
Look for a personal tailor and have your measurements taken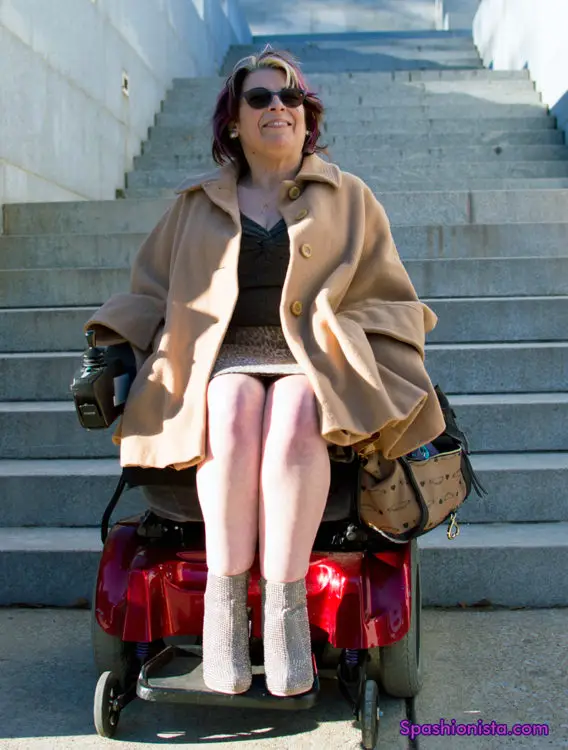 You need to know your measurements beyond the size numbers on a garment's tag because these vary greatly between brands, eras and countries. Most of my wardrobe essentials had to be altered for fit or fashion purposes, for example because I needed to remove shoulder pads.. It's therefore worth finding a tailor to determine your measurements and adjust clothes for you. Or you could learn to do it yourself.
If measurements are not available, ask for them. You need to know, for example, what a size 12 actually relates to. Do not buy anything you are not reasonably sure will fit you. I also ask about a shop or site's return policy in case things don't fit quite right. Always check the condition of the garment as well as the size.
Shop in charity shops and vintage sites and you will succeed!
Shopping in charity shops and vintage sites, such as Oxfam and eBay, is the best way to acquire your wardrobe essentials for a great price. It's no secret that I buy a lot of vintage clothing. Vinted is an excellent choice for accessories, trendy items and jeans that can be had for a fraction of retail. I shop Poshmark, the American equivalent, on a regular basis.
Vintage clothing is generally made of better-quality materials with superior craftsmanship. These pieces have already stood the test of time and, with the proper care, are likely to last you for years to come. Look for metal zippers as they're most robust, and  generous seam allowances, enabling movement and changes in your body shape.
Remember that wool, cashmere, silk and cotton always look luxurious. A pure wool or cashmere jumper or coat will keep you much warmer than their modern synthetic-blend counterparts, and nothing is cooler than a cotton dress on a hot day.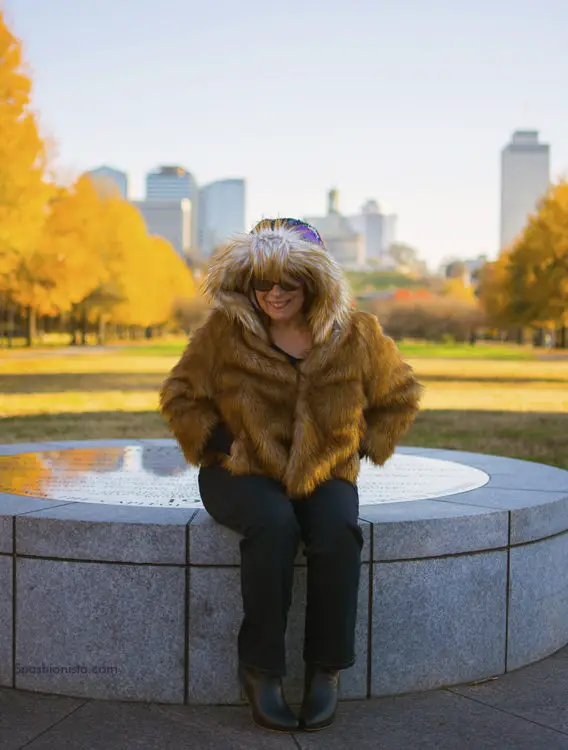 Rejuvenating your wardrobe will require a little effort initially, but the journey to your 2017 style identity is bound to be a lot of fun! Please feel free to share your experiences, questions and comments with me at spashionista@gmail.com
By Alicia Searcy
Check out…
Get in touch by messaging us on Facebook, tweeting us @DHorizons, emailing us at editor@disabilityhorizons.com or leaving your comments below.