Lifestyle
How one wheelchair-racing athlete is using her notoriety to give back
Team USA wheelchair racer, Arielle Rausin, uses her career to fundraise and support charities that are important to her. Read on to find out about her recent trip to Kenya where she worked with the Walkabout Foundation to help distribute wheelchairs to people in need.
My job is incredible; I get to travel and race in marathons all over the world. I am incredibly lucky. But I know that there are a lot of people who aren't. So, after a few years of competing, I realised that I could put my career to good use and start fundraising for good causes.
But there are so many causes I care about, I wasn't sure where to start. I wanted the money I donated to be used efficiently; to make the biggest positive impact on people's lives for as little money as possible.
I spent a few weeks researching organisations, trying to figure out which I would support. I also read an amazing book called Doing Good Better, which explains how to most effectively help others, to guide my decision.
After days of deliberation, I decided I wanted to help the Walkabout Foundation.
The Walkabout Foundation
Walkabout distributes wheelchairs to people in developing countries for free. As someone who uses a wheelchair because of having a spinal cord injury, I connected with this mission personally because I could not imagine what my life would be like if I didn't have my wheelchair.
My wheelchair is my primary source of mobility. Without it, I would be forced to stay home. I wouldn't have had the opportunity to attend school or find employment.
More than 100 million people around the world need a wheelchair and, of those, 65 million people cannot afford one. Donating to Walkabout was my way of contributing to help try and solve this problem.
100 million people around the world don't have a wheelchair
In the United States, I complain when buildings are not accessible or when an able-bodied person uses the wheelchair-accessible bathroom. But these are minor struggles when compared to the lives of those who are forced to crawl to work because they don't have a wheelchair to get them there.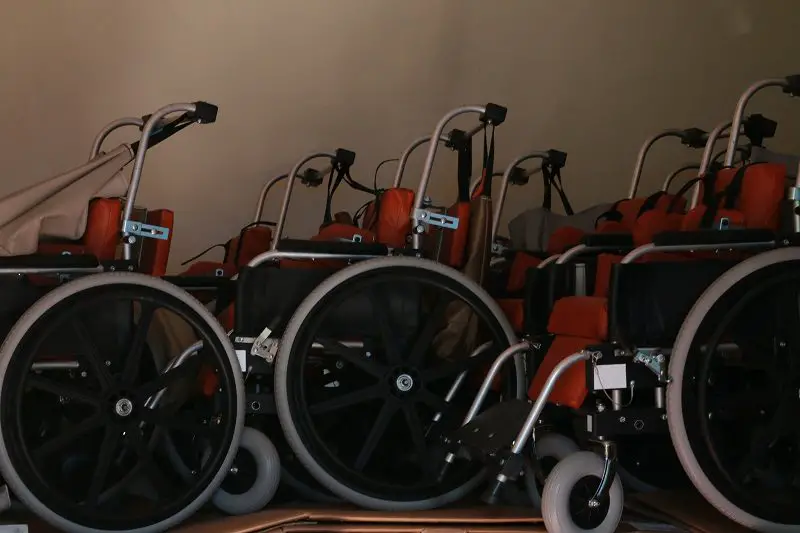 My initial goal was to be able to raise enough money to purchase 10 wheelchairs, which would go to children in Africa. An amazing group of students at my old high school, North Fort Myers High in Florida, joined me in fundraising and we were able to raise enough funds for three more chairs on top of the 10.
After achieving my goal, I was determined to meet the people who were receiving these chairs and to try and have a better understanding of what their lives were like. Next thing I knew I'd booked a flight to Kenya and off I went.
Wheelchairs for African children
I had no idea what to expect when I landed in Nairobi, the capital of Kenya, as I had never been to Africa before. I met my travel mates at the airport and the next morning we drove to a city, called Nanyuki, about three hours away. Over the 10 days I was there, we were tasked with fitting and distributing 250 pediatric wheelchairs.
The majority of the chairs we gave out went to kids aged 3 to 15 and, for most of them, it was their very first wheelchair.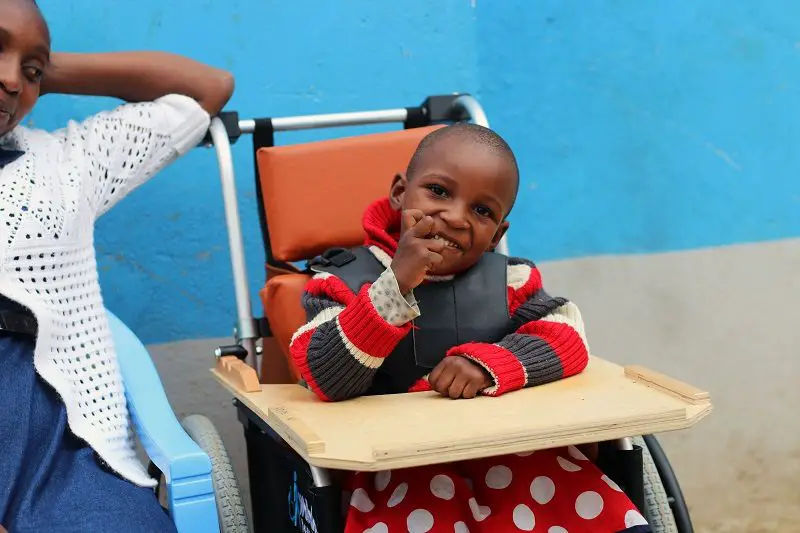 I was in charge of conducting interviews with the kids and their parents after they were fitted in their new wheelchair. Some of the personal stories I heard were incredible. Many of them were heartbreaking, too. One common theme was that these wheelchairs were going to help their recipients do things that were previously impossible.
Many kids, who had stopped going to school because they had become too heavy for their mother to carry them the three to five kilometres it took to get to school every day, would be able to attend school again, for the first time in years.
Other kids would finally be able to go to weekly therapy sessions at their local hospital in order to improve muscle retention and flexibility.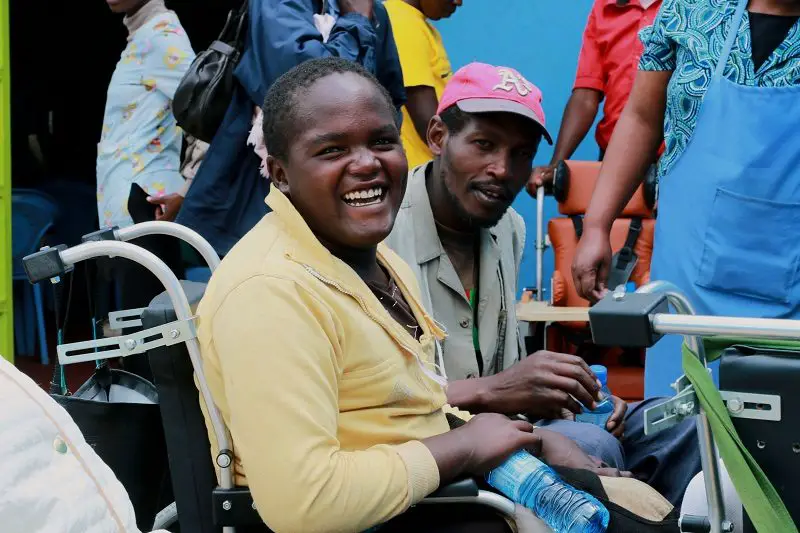 The chairs were life-changing for the parents as well. Many mothers spoke eagerly about being able to bring their child to church with them every Sunday, a nice outing for many of these kids who rarely ever left home. Being able to send their kids to school would also give them free time to harvest and sell the food they grow on shared farms.
In Nanyuki, there aren't many employment opportunities, and with the recent drought, people dependent on farming are in a really tough spot. The majority of people that received the wheelchairs live on less than $1.00 (around 76p) a day. This means their homes have no running water or electricity, food and clean drinking water are sparse, and many people share a single room with a single bed.
That makes these wheelchairs even more important. They provide a way for these children to attend therapy and school, which empowers them to build a better life for themselves in the future.
The wheelchairs also play a crucial role in changing the stigma of disability in Kenya by providing exposure to people with disabilities, letting them show their communities all they are capable of.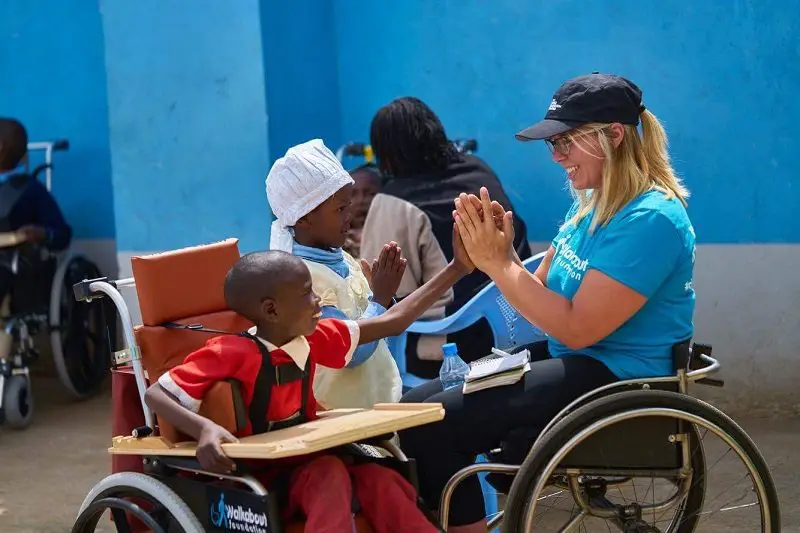 If you're looking for a small way to make the world a better place, I highly recommend donating and learning about the Walkabout Foundation. Tiny contributions really do add up, and you could be a part of changing the course of a person with a disability's life forever.
You can find out more about the Walkabout Foundation by visiting its website.
By Arielle Rausin
Get in touch by messaging us on Facebook, tweeting us @DHorizons, emailing us at editor@disabilityhorizons.com or leaving your comments below.
Accessible Morocco: visiting Essaouira on a mobility scooter
Three disabled people who will not let themselves be limited