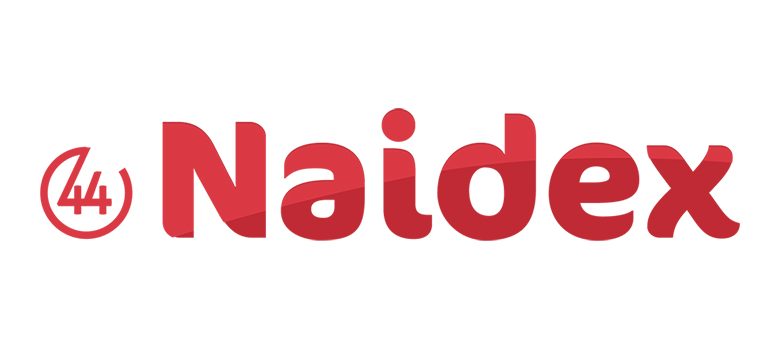 Once again, Europe's largest and most comprehensive event dedicated to independent living will return to the Birmingham NEC. Naidex will be back for its 44th year on the 25th and 26th of April 2018, gathering healthcare professionals, trade and the public together for a truly unforgettable edition of this renowned event – and Disability Horizons will be there at stand 10260.
Ahead of the event, we've asked Naidex to round-up five assistive technology devises and advancements that could change the way you live your life.
---
Find out about Naidex 2022, the new focus on lifestyle and our NEW Disability Horizons Martketplace where you'll find innovative and affordable products to take home on the day.
---
For two days, Naidex will showcase the very latest assistive technologies available. Known for showcasing innovation, Naidex 2018 is set to surpass itself. With a doubled floor plan and 300 pioneering suppliers, 200 speakers, masterclasses, 1-2-1 advice, hundreds of live demos and networking opportunities, Naidex provides everything you could need for independent living.
As always, assistive technology is one of the primary focuses of Naidex. It is an area of extreme progression, which has the potential to completely redefine independent living. Incorporating an almost immeasurable range and variety of products, assistive technology includes adaptive and rehabilitative devices.
As this is an area of such development and relevance, we've pulled together some of the of the top exhibitors that will be presenting their products at Naidex 2018. Each of the following are leaders in their field, with extraordinary concepts available to see, test and purchase at the show.
Assistive technology – Naidex's top 5
Communicate like never before with Pedius
Pedius is bridging the gap in communications for deaf people. This highly sophisticated app provides and supports the freedom and reliance that a mobile phone offers. It allows someone who is hard of hearing or deaf to make calls using text messages. To do so, they would simply type a message on the screen, which would then be translated into speech by the app, so the person on the other end of the line can hear.
Anything the recipient of the call says in response will be translated back into text for the caller to read. The simplicity of the Pedius helps deaf people speak to family, friends and in fact, anyone, without the use of expensive equipment or a mediator.
The application is available for both iPhone and Android users, on mobile and tablet. Only the person using the technology needs to download it.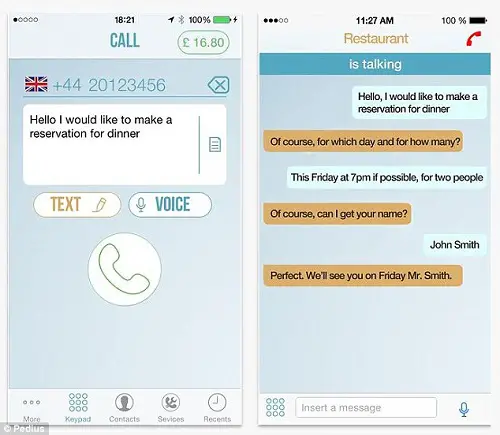 The future of symbol and text communication with Smartbox
Smartbox Assistive Technology has one goal – create assistive technology solutions that help people with disabilities do things that everyone takes for granted. From communication aids to computer controls and interactive learning, Smartbox is finding ways to assist children and adults with disabilities using its brand new Grid Pad.
The Grid Pad's range of communication aids are used all over the world and represent the next-generation of software for symbol and text communication. If you've not heard of symbol communication before, it essentially enables the user to get across what they want to say by using symbols that represent words and phrases.
With a huge array of pre-arranged sets of symbols that can be adapted to the user's taste, the Grid Pad will help people communicate instantly. Grid Pad also helps people with Special Educational Needs (SEN) to learn through fun and educational activities. There are a plethora of animated exercises to choose from, including playing an instrument, taking care of an on-screen dog and many more.
The Grid Pad also allows someone to control their home from the symbols on the Grid Pad, such as turning the lights on, switching channels on their TV and opening and closing the front door. They will also be able to integrate their social media platforms into the program and stay connected with the world through apps.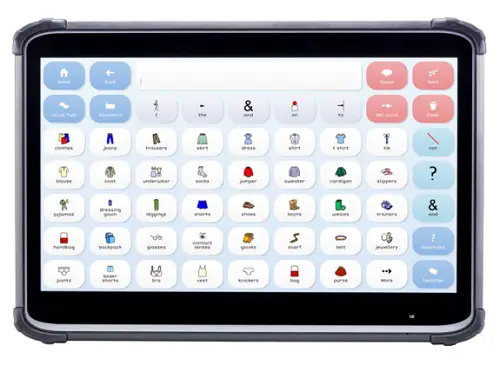 Passion, innovation and quality with Abilia
With more than 40 years' experience, Abilia isn't new to the world of assistive technology. Its products help people to structure their day, communicate, control appliances in their home and call for attention.
Whether someone has Down's Syndrome, cerebral palsy, ADHD/ADD, or autism spectrum disorder, Abilia is passionate about enabling people to live a more fulfilling life. It believes that everyone should have the same opportunities to participate in society on their terms.
Its aids are divided into four categories: communication, cognition, environmental control and alarms. Here are just a couple of examples of its products.
Control Omni – allows the user to control their home with just the click of a button, and communicate with the outside world thanks to a built-in mobile phone
Emfit Epilepsy Alarm – developed to register epileptic attacks and alert someone to help.
Abilia gives people with special needs the power to become independent and take control of their daily lives.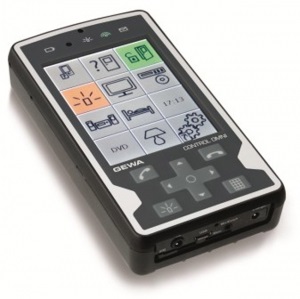 Get back up with Ekso Bionics
Worldwide pioneers in the field of robotic exoskeletons, Ekso Bionics has been committed for more than 10 years to developing the latest technology and engineering, to help people rethink current physical limitations and achieve the remarkable.
The EksoGT is the first exoskeleton of its kind, approved by the US Food and Drug Administration, to be used for stroke and spinal cord injury rehabilitation. It's designed to help patients get back on their feet and, consequently, reduces the physical strain on therapists and the risk of injury during rehabilitation sessions.
This robotic exoskeleton allows people to stand up and walk within a clinical setting, with the skeleton bearing the full weight of their bodies. This exoskeleton enables people to get moving early on in the recovery, to help the recovery process move faster.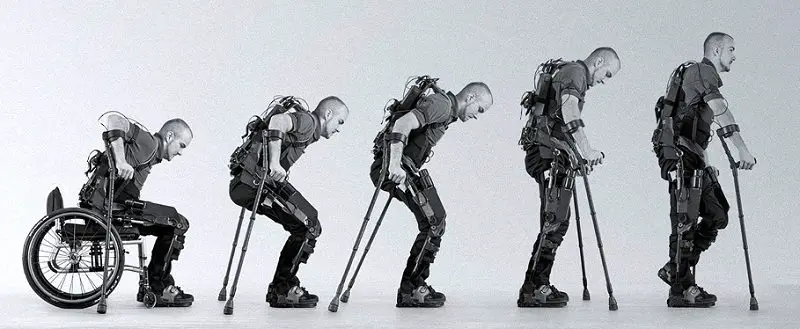 Opening the German job market with Dräger & Lienert
Since 1989 this company has been developing equipment for blind and visually impaired people to help them stay in work. As the only company in Germany to sell standard equipment for blind people, such as Braille displays and screen readers, Dräger & Lienert has developed 15 solutions to help blind people work simply, intuitively and efficiently.
Its ALT software allows the user to navigate their computer rapidly and perform complex tasks quickly and easily – especially for repeatable and predictable tasks. ALT delivers great advantages for screen reader users, screen magnification users, as well as sighted people.
These solutions help a wide range of blind and visually impaired people in a variety of jobs – administrators, call center staff, PRs, ministry staff, judges, psychotherapists, industrial workers, teachers… the list is endless.
Naidex 2018
These are just a snapshot of the products that will be at Naidex next year. Stay tuned over the coming months where we will be exploring the top exhibitors who are providing products for mobility, home life and accessible travel in the lead up to the big event.
To register for your free ticket to attend Naidex. For sponsorship and exhibiting enquiries contact paige.lewin@prysmgroup.co.uk or call 01179902092.
Disability Horizons at Naidex 2018
JOIN US at Naidex 2018! We'll be at stand 10260 and would love to meet you. Come and introduce yourself and ask us any questions you have. We'd also love to know your ideas for the site and our articles, so please do drop by.
We'll also be around to have a drink and chat with you all on the first day Naidex is open, Wednesday 25th at 6pm. Keep an eye on the DHorizons Tribe to find out the location.
By Naidex
Check out…