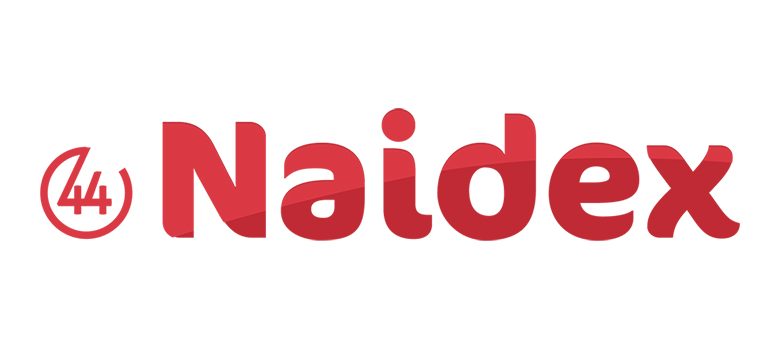 The countdown is on for Europe's largest disability and independent living event. Naidex 2018 will return to Birmingham's NEC on the 25th and 26th April for an incredible and unmissable 44th edition – and Disability Horizons will be there at stand 10260. Ahead of the event, we've asked Naidex to hand-pick five mobility aids that will feature at this year's event.
---
Find out about Naidex 2022, the new focus on lifestyle and our NEW Disability Horizons Martketplace where you'll find innovative and affordable products to take home on the day.
---
With an increased floor plan of 300 world-renowned exhibitors, 200 seminars, live demos, masterclasses and much more, 2018 is already presenting itself as the most exciting edition of this long-established event… and it's still completely FREE to attend Naidex!
At the end of 2017, we selected five of the most exciting assistive technology exhibitors that will be at this year's event. For the new year, we're diving into the world of mobility aids.
Mobility today invokes much more than just a wheelchair. With the advancements in technology, the term has developed to incorporate a variety of products that facilitate independence for people with mobility issues.
From powerchairs to walking aids and hoists, all the way to exoskeletons, you will find the most comprehensive range of mobility aids available at the 2018 edition of Naidex. Here is a sneak peek at what you can expect to see at the show…
Walk with comfort using SmartCrutch UK
The psychological and physiological advantages of walking for people with disabilities, even when aided by crutches, are numerous. It improves bone growth, helps blood circulation and reduces pressure lesions, to name a few.
But did you know that the energy required to walk with crutches is approximately twice as much as walking without any assistance? This, and the benefits, highlight how important it is to be able to use crutches comfortably, a necessity that SmartCrutch has found an answer for.
The SmartCrutch's unique design lies in the fact that you can customise every aspect of the crutch, tailoring it to your specific needs. The memory-foam padded forearm platform has three length settings. It can also be adjusted from 15 to 90 degrees in angle. The hourglass-shaped crutch fastenings/joints reduce pressure by up to six times per square centimetre. It also allows for 10 height adjustments.
The SmartCrutch is arguably the most comfortable forearm crutch on the market. SmartCrutches are available in a range of colours and graphics options, and come with accompanying crutch accessories.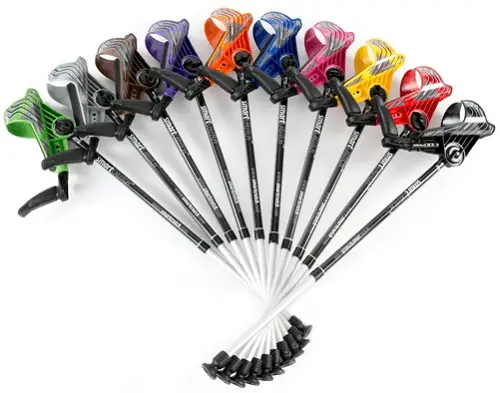 Freedom and independence with Klaxon Mobility
Klaxon Mobility grants you the freedom to be independent with the simple use of its Klick series of handbikes that easily attach to your wheelchair. There are three different models in the range: Klick Electric, Klick Manual and Klick Hybrid.
The Klick Electric is a powered handbike that's ideal for going about your day-to-day activities in urban settings. It can be used on an adventurous cruise, a walk with your friends or a shopping spree in town.
Klick Manual is the handbike for people seeking an active, outdoors lifestyle. It is lightweight and easily manoeuvrable, and is perfect for improving your strength, stamina and cardio through recreational cycling.
Finally, Klick Hybrid is an innovative handbike with smart technology and a brushless motor, which will electronically adapt the motor to the pace of the user, creating less friction and guaranteeing a long life. Plus, with its innovative Zehus technology, your Klick Hybrid will connect to your smartphone so you can customise the speed and movement to fit your preferences. It combines the health benefits of manual cycling with the reliability of powered propulsion.
Klaxon Mobility moulds the practical and pleasurable together, all while providing people with freedom and independence.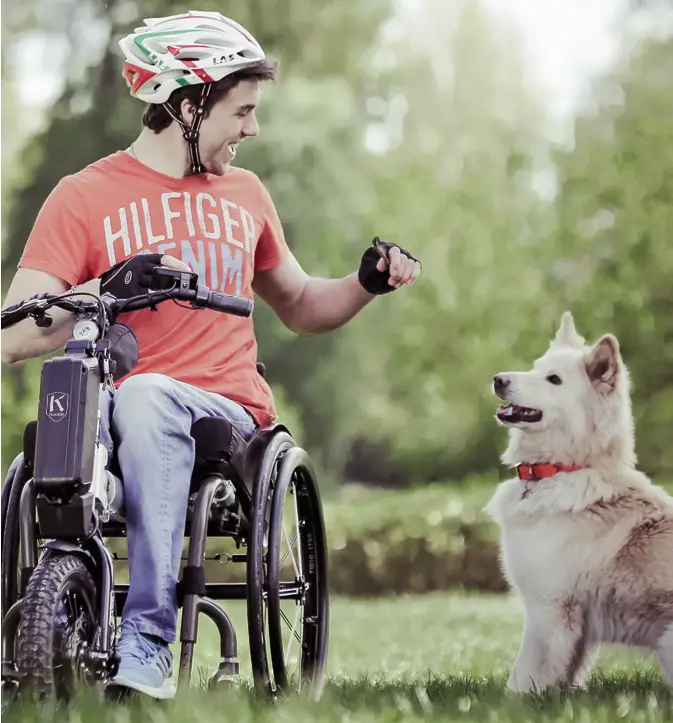 Go beyond with Relync Tech
High-tech company Relync Tech has created the world's first smart three-wheel scooter. The Relync scooter adapts to different road conditions, boasting a dual-brake system and top-of-the-line suspension for a safe and comfortable ride.
Its design is revolutionary as the Relync scooter can fold and unfold into the size of a self-contained suitcase, making it completely transportable. A masterpiece of modern technology, this scooter can connect to your smartphone's GPS and use a ring of LED lights on the dashboard as visual aids, giving you turn-by-turn navigation.
An app also allows you to lock, unlock, locate and get real-time status updates from your Relync scooter, sending notifications directly to your phone. The Relync scooter is a revolutionary mix of exquisite design, cutting-edge technology and manoeuvrability – paving the way for the future of mobility.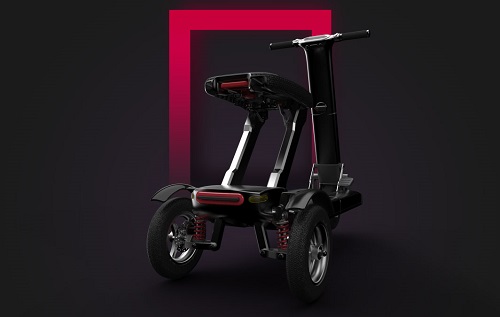 More than walking with ReWalk
ReWalk Robotics is driven by one mission: fundamentally change the quality of life for individuals with lower limb disability through the creation of market-leading robotic technologies.
Through innovations, such as the wearable robotic exoskeleton ReWalk Personal System 6.0, individuals with paraplegia, or a spinal cord injury (resulting in complete or incomplete paralysis of the legs) are able to stand upright, walk, turn, and climb and descend stairs.
The system uses motion-sensing technology, along with battery-powered motorised legs, to power knee and hip movement, controlled by onboard software. ReWalk Personal is designed for every day and all-day use at home and out and about, and is custom-fit for each user.
ReWalk Robotics also has a Rehabilitation System dedicated to clinical use, providing valuable exercise and therapy for patients, allowing them to speed up their recovery.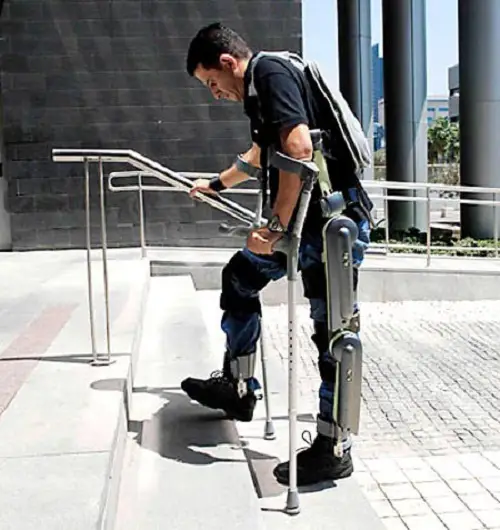 Mobility for everyone, everywhere, with Mobility Choices
When it comes to finding mobility aids, Mobility Choices has it down to a tee. Based in Manchester, this established online and high-street retailer has a dedicated team that ships a remarkable 50,000 orders each year to customers all over the world.
Amongst these items, you can find the latest mobility scooters, manual wheelchairs, stair lifts, walking sticks, walkers, rollators and much more! Mobility Choices is constantly adding new innovative products to its range in order to aid daily living.
Official supplier for the NHS, Mobility Choices also boasts highly-acclaimed customer service, in particular, its delivery system. Mobility Choices makes a point of not only seeking to make its customers lives easier, but also better.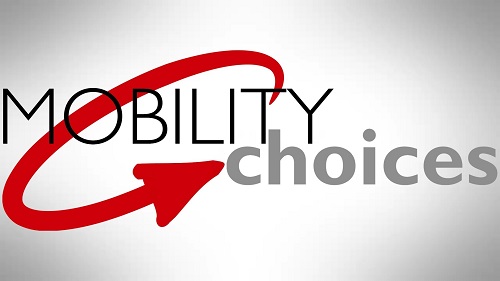 Naidex 2018
These mobility aids are just a snapshot of the mobility exhibitors that will be at Naidex, and the mobility sector is just a portion of the show as a whole. In addition to mobility, Naidex will showcase the latest assistive technology, virtual reality, manual handling aids, daily living aids, sensory stimuli, travel solutions, legal advice, home adaptations healthcare solutions and much, much more!
You can register now for your FREE ticket on the Naidex website.
Disability Horizons at Naidex 2018
JOIN US at Naidex 2018! We'll be at stand 10260 and would love to meet you. Come and introduce yourself and ask us any questions you have. We'd also love to know your ideas for the site and our articles, so please do drop by.
We'll also be around to have a drink and chat with you all on the first day Naidex is open, Wednesday 25th at 6pm. Keep an eye on the DHorizons Tribe to find out the location.
By Naidex
Check out…