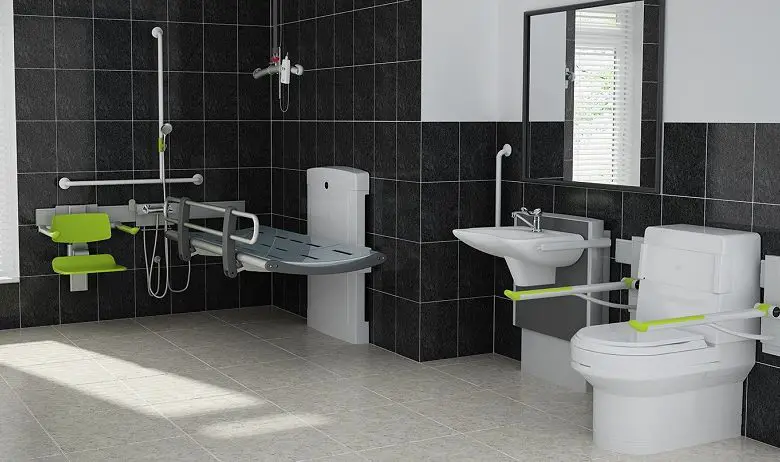 Lifestyle
Accessible bathrooms: small things can make a big difference
It's amazing how the seemingly simple things, that most people take for granted, can make such a big difference to your quality of life when you're disabled. We hear about how Jay Denton, who has Multiple Sclerosis, found freedom and independence in having her bathroom adapted by bathroom specialist Closomat.
How would you cope with going from a comfortable standard of living, with a husband, a young child and pregnant, to being diagnosed with Multiple Sclerosis (MS) and becoming a single mum of two at the mercy of the state?
That's the situation that 48-year old Jay Denton from Colchester found herself in less than a decade ago. It is, however, one to which she has adapted to, helped by making the most of available living aids, particularly in her bathroom, and assistive technology.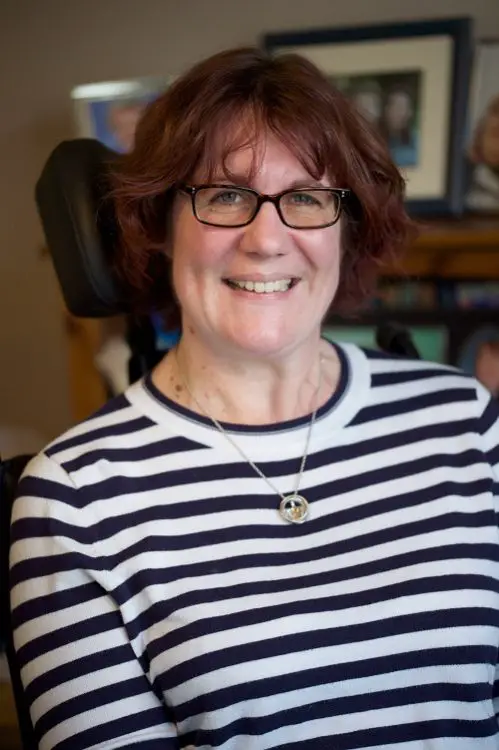 "I never thought I'd get excited about a loo! But I do now" she laughs. "Going to the loo if you're disabled is one of the things that doesn't even occur to you until you're in that situation. It's not even on your radar. But when you are in that situation, it's funny how little things make such a difference to your quality of life."
On the recommendation of her occupational therapist, Jay has had a number of key adaptations made to her rented bungalow, all of which have made a massive difference to how independent she can be in her day-to-day life.
Her conventional toilet was replaced with a Closomat Palma Vita, which combines a regular toilet with washing and drying functions. When the person flushes the toilet, the toilet simultaneously washes their bottom, followed by warm air drying.
This eliminates the need to wipe clean, and all its associated considerations of dexterity, balance, hand and body contact, and potential cross-contamination of hands, body or clothing. A raft of accessories – such as armrests, soft seats and paediatric and bariatric support systems – also enables it to be personalised to the person's needs, initially as well as when their needs change with time.
Following the further deterioration of Jay's condition, an Aerolet Tilt toiler lifter was added to elevate the seat height and to help her get off the toilet easily. Closomat's Aerolet toilet lifter replicates the natural motion of sitting down and standing up, supporting and balancing the person whilst gently, automatically lowering and raising them over the toilet.
It is all controlled by the push of a button on the integral arm supports, which simultaneously provide additional bracing as the person transfers from wheelchair or frame to the toilet.
Jay explains: "I don't want to depend on people doing things for me before I really need it. The wash and dry functions of the Closomat toilet mean I can 'go' and know I'm clean without having to worry about physically twisting, turning, bending to wipe.
I'm tall (5ft 9ins) so the height of the toilet matters. I can't use a 'disabled toilet' away from home as, if I sit down, I can't get up again without help! It's great having the plinth added to the Closomat toilet, as it is set to the right height for me. And because it's the user that triggers the douching and drying, the children use it too, as a normal loo.
The Aerolet gives me the adaptability, flexibility to still 'go' without help, depending on how good or bad I'm feeling that day. It enables me to use my legs, if possible. How I am feeling depends on how high I need the unit to raise me to stand. Without it, on bad days, I could potentially end up sat there until someone came to help!"
Closomat is the only company to offer both tilting and verticals version of a toilet lifter. The vertical one is best suited to people with limited lower body and limb strength, whereas the tilted one suits people with control over their legs.
Details of Closomat's assistive toilet care products, including its design advice, supply, installation and after-sales and maintenance services, plus case studies from real-life users, can be found on its website www.clos-o-mat.com.
By Closomat
Check out…
Get in touch by messaging us on Facebook, tweeting us @DHorizons, emailing us at editor@disabilityhorizons.com or leaving your comments below.