Wheelchair user Simon Sansome, who runs the disability blog Ability Access, loves going to the cinema. But, there's a problem – if he goes to a Showcase cinema as a group of four, it costs him more. Here's why…
I'll admit it – I can't get enough of the cinema experience. The anticipation of a new film, having a day out with my family, gorging on overpriced drinks and popcorn – it is great fun!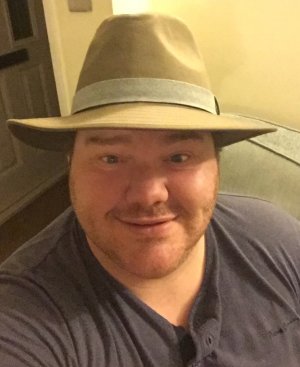 Generally speaking, the provisions for disabled people are great. Showcase, Vue and Odeon cinemas are all very good at providing services for disabled customers. They have audio descriptions, autism screenings, and most of them are wheelchair-friendly.
All the cinemas welcome the CEA Card, which allows a PA/carer to get into the cinema for free with a disabled person that needs their assistance.
However, when it comes to paying for certain tickets at Showcase cinemas, there is a failure in the system that needs to be addressed…
Extra costs for disabled people at the cinema
Back in April, one of the biggest films of the year was released – Avengers: Infinity War. My young nephews and nieces love the Marvel movies, so I treated them to a day out to see it.
Going as a group of four – two adults (me and my carer) and two teenagers – I expected to pay the going rate. But, at a Showcase Cinema, it can cost up to around £4 more than it would for a similar group with a none disabled customer.
This is because for Showcase cinemas you can't book disabled tickets online as it doesn't accept CEA cards. Instead, you have to call the premium customer service number costing 13p a minute. You are then also charged an extra 60p per ticket for booking over the phone.
Showcase cinema said it will refund the difference at the cinema, but this isn't widely publicised – I only found this out once I had called the 13p-a-minute number.
What Showcase cinema said
I got in contact with Showcase cinema after my visit there. It said that it takes disability services very seriously, and is working on adding the CEA card to its online system so that disabled customers can book tickets online – I'm still waiting to see the change implemented.
Showcase also stressed that you can call your local cinema directly to book tickets using its free local number. These are available in the FAQs section on its website. However, I couldn't easily find my local Showcase cinema number, so instead had to use the website saynoto0870.com to get it.
A spokesperson for Showcase Cinemas said: "We constantly review and update our accessibility policies and procedures to ensure the very best cinema experience for all our guests.
We accept CEA cards at all of our cinemas – customers can either present these at the box office or call their local Showcase Cinema directly to make a booking, details of which are on the FAQ section of our website.
Furthermore, we are working to add the functionality to the website to allow guests to have their CEA card validated online and book tickets this way."
Disabled tickets at Odeon and Vue cinemas
Odeon allows its customers to set up an account online, which enables you to add your CEA card and book for free. You'll also get a 10% discount if you buy online.
Odeon also has a disability assistance customer service line (0800 138 3315), which operates all week and is free to call. It applies a standard, non-refundable 75p charge to tickets, but this is per transaction, not per ticket. You can use your CEA card when booking over the phone.
Like Odeon, Vue Cinema has a booking charge of 75p per transaction, not per ticket, when booking over the phone. However, if you book using the CEA card, the 75p is refunded. Vue Cinema also has the option of booking disabled tickets online for free.
It is great that Showcase has recognised there is an issue for people with disabilities with its booking system, and that it will be updating its processes. But it's a shame that it took a story like this to implement change when other cinemas already have an online booking system for disabled people.
Disability-related cinema links
Odeon Accessibility
My Odeon account
By Simon Sansome
Have you had any problems with cinema tickets or access? Let us know – leave your comments below, message us on Facebook or tweet us @DHorizons.
More on Disability Horizons