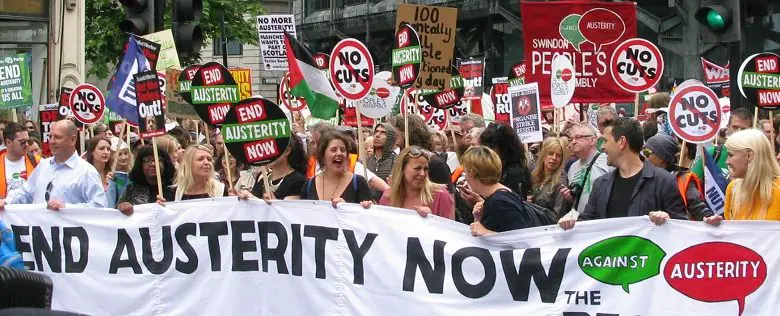 News
Living through austerity with a learning disability
As Theresa May promises to end austerity, we hear from the author of Austerity's Victims, a book that looks at the real effects of austerity on people with learning disabilities. How close are many disabled people to the poverty line and what does it mean for their day-to-day lives?
My name is Neil Carpenter and I was born in 1950 in Cornwall. After university and a variety of lecturing jobs in England and abroad, I came back to Cornwall to teach English in schools.
Since retiring, I've worked for six years as a volunteer advocate for adults with learning disabilities. I go into day centres, help run drop-in advocacy sessions and visit people in their homes. I love volunteering, but it shocked me in a way that I never thought it would. Almost everyone I met was poor. It felt as if poverty was an inevitable part of having a learning disability.
I wanted to find out whether that impression was accurate, so I decided to look at the lives and finances of five people living through austerity. The book is a detailed account of what I found, and aims to shine a light on this injustice.
Real-life stories of austerity
The book concentrates on five men in Cornwall, comparing their income and spending power with national and county averages. Breaking down their situations gave a true sense of the extent to which they have been left behind. It also examines their quality of life as the support they are given shrinks.
So that I could really see whether there were common struggles, the five I featured are all very different:
they're aged between nearly 30 and over 60;
their family support varies from nothing to comprehensive back-up;
some attend a day centre while others receive support at home;
and they have a range of conditions, including autism and brain damage at birth.
I compared the men's spending with both the UK and Cornwall medians, as well as with the Joseph Rowntree Foundation's Minimum Income Standard. The Joseph Rowntree Foundation is an independent, social-change organisation working to solve UK poverty. It publishes regular reports on the UK's standard of living.
The Minimum Income Standard calculation is deemed as; "what you need in order to have the opportunities and choices necessary to participate in society… a minimum is about more than survival alone."
The findings were stark. The men's average spends were:
just 48% of what the UK median is;
55% of the Cornwall median;
and 71% of the Minimum Income Standard.
It goes without saying that their income is below the relative poverty threshold.
Support if you have a learning disability
As well as examining the men's finances, I also looked at their day-to-day support.
Day centres and home support
All of the men had either had their home support hours or day centre attendance cut.
The three men who have support hours have seen them reduced by an average of 27%.
For one of the others, his place at a day centre is now only half-funded.
The last can no longer attend a day centre as his Adult Social Care funding has been removed completely.
PIP and Employment and Support Allowance
When the book was published, two of the five men had also had their benefits cut.
One failed to have his Disability Living Allowance transferred to Personal Independence Payment.
The other, a man called Danny, who suffered a life-changing brain injury in 1980, was suddenly deemed fit for work, meaning his Employment and Support Allowance was cut.
Since publication, one more man has fallen foul of the system.
To state the obvious, their quality of life has suffered dramatically. Loneliness is a real problem. Most of them lack the friends that we all take for granted. Les, one of the men in the book said to me: "It's the evenings I can't stand."
For all of the men in the book, their lives fall a long way short of the 'wellbeing' that the 2014 Care Act says they should be experiencing. One component of 'wellbeing' is 'personal dignity'. The chapter on Danny and his Work Capability Assessment, where he was reduced to tears at the initial outcome of it, shows how little 'respect' (another word from the Care Act) was shown to him. 'Personal dignity' didn't even come into it.
Talking about austerity to bring about change
With Austerity's Victims, my aim is not to make a profit on sales, but rather to show as many people as possible how poorly those with learning disabilities are treated. To ensure that more people read it, the e-book version costs just 99p and the print version less than £7.
When I started writing the book I set out with two audiences in mind. First are those who know nothing about living with a learning disability. I want their eyes to be opened by it. Second are those who are already aware of the problems (probably like most of you reading this article). For you, I hope it provides invaluable evidence in the fight against the injustice experienced by so many.
I totally support Disability Horizons' aim of 'a world where disabled people live exactly as they choose to.' The men in my book, by and large, are unfortunately not able to live in that way. Austerity's Victims is not a happy read, but I think it's a story that needs to be told.
You can buy Austerity's Victims in print or as an e-book on Amazon.
By Neil Carpenter
More on Disability Horizons…