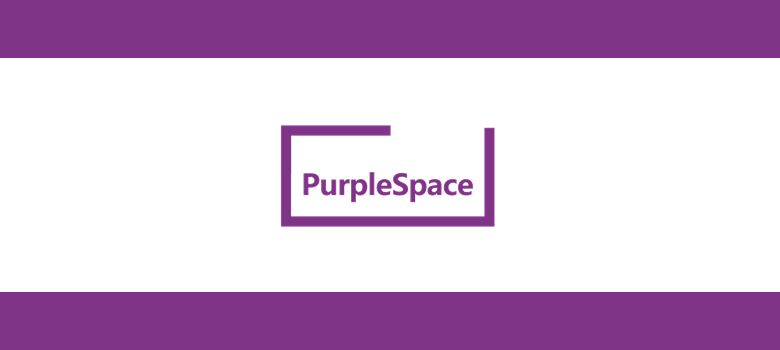 News
Celebrating the economic contribution of persons with disabilities
On, and in the days preceding the 3rd December, hundreds of disabled employee networks, education providers and employers around the world will be joining the annual celebration of the International Day of Persons with Disabilities (IDPD). This globally recognised date brings together a united voice to celebrate and empower people with disabilities. 
To mark IDPD, PurpleSpace is leading a global movement, #PurpleLightUp. This movement, started in the UK in 2017, calls on organisations across industries, sectors and continents to go purple. This transformative and positive narrative focuses on celebrating the economic contribution of people with disabilities around the world, and looks to encourage people with disabilities into work by joining a global community of employees with disabilities who are navigating ill health or disability while flourishing at work.
Buildings are being illuminated purple, websites are adopting purples themes, CEO's, MPs and senior leaders are sharing VLOGs of support, awareness events are being delivered, staff will be wearing purple and company Twitter accounts will be changed purple for the day using #PurpleLightUp banners and twibbon.
"We want to spotlight the existing economic contribution of disabled employees – and inspire hope and affirmation to the millions who are looking for work." Kate Nash OBE, Creator & CEO PurpleSpace
We have organizations and buildings taking part in Africa, Canada, Europe, Middle East, New Zealand, India, US and UK. Those organisations include: Allegis Global Solutions, AXSChat, Bank of England, Cardiff Council, CN Tower, Channel 4, Computacenter, Concept Initiatives, Cunard Building, EY, Fujitsu, Global Affairs Canada, Go Compare, Isobel Creative, KPMG UK, Merseyside Police, Microlink, Microsoft, Ministry of Defence, Department for Work & Pensions, National Grid, Network Rail, Omniserve, PwC UK, Ruh Global Communications, Shaw Trust, Sky, St Georges Hall, St Vincent's School, Viscardi Centre, West Yorkshire Police and the list goes on.
By Sarah Simcoe, Director of Consultancy and #PurpleLightUp