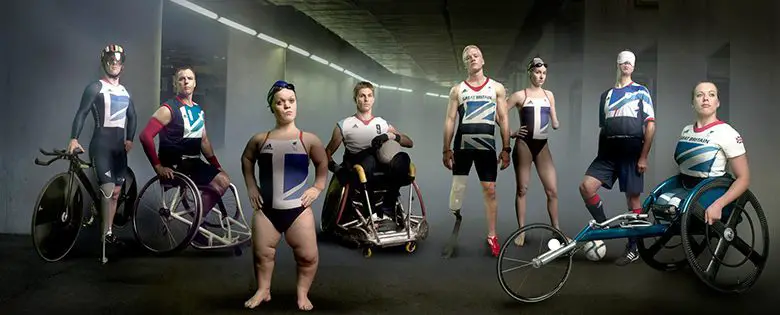 News
Paralympics and disability sport exhibition in 2019
From January 26th 2019 until June, the National Paralympic Heritage Trust will be holding an exhibition featuring local memorabilia and stories surrounding the Paralympics. 
From modest beginnings in the late 1940s at Stoke Mandeville Hospital, Professor Sir Ludwig Guttmann encouraged wounded veterans to play sport as an aid to rehabilitation from spinal injury received from the battlefront. This led to local competitions, the Stoke Mandeville Games, and in turn the birth of the Paralympic movement.
Today, the Paralympic Games attracts national and international public support and interest.
But what lies beneath these events is a national story of people coming together from across the UK to learn, support and compete together at a national and international level in sport. They have been directly influenced by their own community, at a local club and with the support of their friends and families.
The National Paralympic Heritage Trust (NPHT) feels that these stories are as much part of the history of the Paralympic movement as the roots it has at Stoke Mandeville.
Paralympic exhibition
In partnership with Bradford Council, from January 2019 an exhibition will be coming to the Cartwright Hall Art Gallery in Bradford. The NPHT and Bradford Council's museums and galleries team are interested in collecting local stories of how people have been inspired by disability sport.
They are looking for any memorabilia (tickets, medals, clothing, photos, programmes, personal stories) that people would like to share as part of the exhibition.
They would also love to record interviews from past Paralympians, athletes, coaches, officials and families who have been part of the Paralympic and disability sports journey so far.
The aim of the exhibition is to celebrate local disability sport and Paralympic history, alongside wider local disability history. The exhibition also aims to raise awareness of disability heritage, activity and opportunity and inspire people to take up a disability sport or support disability sport.
All are welcome to the free exhibition launch at Cartwright Hall on Saturday 26 January 1pm and 3pm, where refreshments will be served. The exhibition will run at Cartwright Hall until 9 June before moving to the Bradford Council-run Cliffe Castle Museum in Keighley.
Paralympic prints
The exhibition will also feature 12 prints of posters from the 2012 London Olympic and Paralympic Games. The posters are all by leading artists who were invited to create images using the Olympic and Paralympic values of the city of London as inspiration.
Four of the prints represent the values of the Paralympic Games in 2012. They are Big Ben 2012 by Sarah Morris, Birds 2012 by Tracy Emin, Superhuman Nude by Fiona Banner and Love by Bob and Roberta Smith.
Coun Sarah Ferriby, Bradford Council's Executive Member for Healthy People and Places, said: "I'm delighted this fantastic exhibition is coming to Bradford. I look forward to seeing memorabilia from local people becoming part of it, so if you have any tickets, medals, clothing, photos, programmes or personal stories to share please come forward."
Katy-Jayne Lintott, NPHT Learning and Engagement Manager, said: "Working with local people on presenting this exhibition and celebrating past Paralympic achievements is really exciting for us. Bradford has a vibrant disability and inclusive sport scene and I can't wait to see events showcasing the talents of local clubs and the part they play in such a close knit community."
Anyone who has any memorabilia that they would like to contribute towards the exhibition is asked to email timcurtistartics@gmail.com.
By Tim Curtis
More on Disability Horizons…
Leave your comments below, message us on Facebook or tweet us @DHorizons.