Lifestyle
Fashion is for everyone – no matter what your disability
What we wear day-in-day-out has a big impact on how we feel about ourselves. Frustratingly, if you're disabled, finding clothes that will work for you and make you feel good isn't always easy. That's why Naidex 2019 is introducing a whole new fashion zone, to help you find accessible and stylish clothes that are right for you.
The world is moving towards becoming truly accessible for all. As new buildings within our upcoming towns and city centres ensure there is accessibility to the high street, more clothing brands are recognising the marketplace for accessible fashion.
But, although there more fashion retailers offering adapted clothing, there are still nowhere near as many as those offering the mass-market clothes available in our throw-away clothing culture.
So, to help make clothes shopping easier for you, we have decided to include a fashion zone at Naidex 2019. It will give you access to the brands and individuals currently pushing the market forward with regards to fashion and disability.
This year, Naidex 45 will celebrate the innovators who are paving the way towards a more inclusive fashion industry. Among the 350 exhibitors will be:
Kintsugi Clothing – specialists in making amazing, beautiful clothing specifically for disabled women.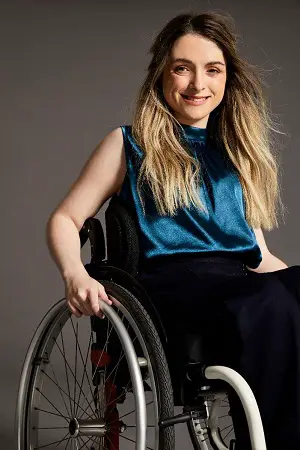 Cosyfeet – a producer of bespoke and fashionable footwear for swollen feet. It will be on hand to ensure everyone walks away from Naidex feeling confident and comfortable.
Bibbible Plus Clothing Protectors – designers and producers of Bibble Plus and Bandana Bibs,

 functional and stylish solutions for older children and adults who drool and dribble.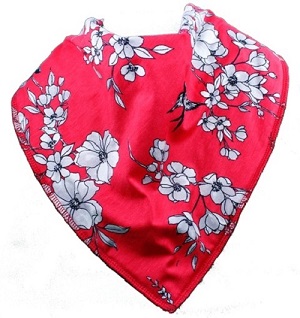 KCo Uk – provides an array of cosmetics to suit everyone's needs, ranging from brushes, powders, foundations, lipsticks, lip gloss, mascaras and much more!
DB Wider Fit Shoes – provides stylish, comfortable and perfect-fit footwear for those who require a wider, deeper fitting show than high street shoes can offer.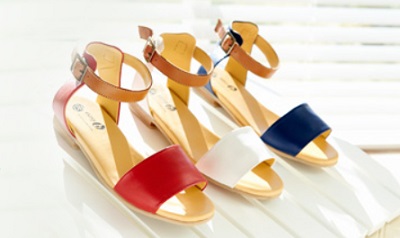 With Asos announcing last year that it will begin the production of wheelchair-friendly jumpsuits, the biggest brands in the world are starting to catch up to the demand for inclusive and accessible clothing for all.
But while the fashion industry has been making some positive changes in terms of diversity of late, there is still some way to go when it comes to creating fashion fit for all. Naidex will be offering the chance to not only experience the best brands currently producing inclusive clothing, but also hear from the individuals who are trying to change the industry from the top down.
With an amazing line-up of speakers, there will also be a panel discussion about inclusive fashion. Here, our expert panellists, such as Shani Dhanda from Virgin Media, will be discussing how fashion can become more inclusive. They will also look towards the future of the industry and what will need to change in order to achieve this goal.
Making our high street more accessible
As the high street begins to make its come back, outlets are looking to provide better shopping experiences for all of their customers. Being able to assist someone with disabilities will be an integral part of any build in the future.
High streets, shopping malls and shops are already working on becoming accessible for everyone by simply removing the unnecessary stock and other clutter from the shop floor. They're also ensuring that there are ramps at entrances and are adding bright lights to ensure visibility of hazards for the visually impaired. But there is always room for improvement and new ideas.
This is why The Design and Build Summit has returned to Naidex and will highlight how the changes to our public spaces can benefit and meet every individual's needs, helping you to shop easier. 
At Naidex you will also be able to find useful tools that can help you to shop stress-free, such as AccessAble. Its app holds detailed information about the accessibility of locations, making visiting any high street across the UK so much easier. This will help you to avoid disappointment, allowing shopping trips to be planned meticulously before setting off!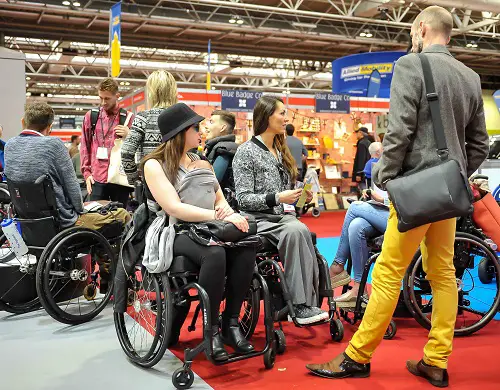 Naidex 2019
Naidex will be the biggest disability event of the year and is one of the best opportunities to hear directly from professionals influencing and changing industries to meet this growing demand of people.
Not only that, but being able to network with 15,000 visitors who share similar needs and interests will enable you to make new connections, truly making Naidex a must-attend for people currently living with disabilities.
Tickets for Naidex are completely FREE from naidex.co.uk, where you will find the full list of 350 exhibitors and the line-up of the 250 CPD-accredited seminars that will take place across the event.
As well as this, you will find more information about the amazing features, including the Mobility Test Track, Design and Build Summit, and the Live Sports Arena on the website!
By Naidex
More on Disability Horizons…