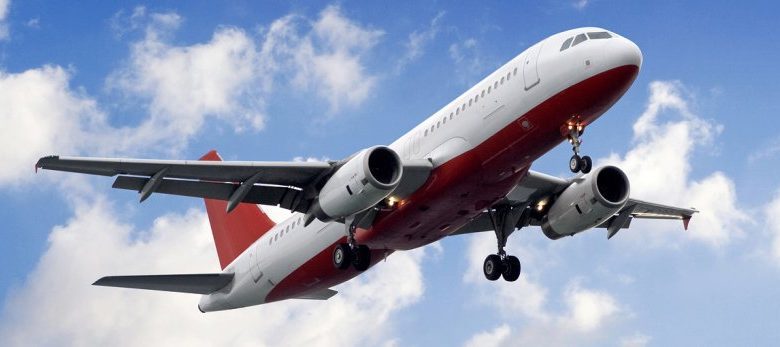 News
Tips for flying in a wheelchair
Between trying to find a cheap flight, getting to the airport, and going through security, by the time you get to your assigned seat you usually let out a sigh of relief. Flying can be stressful, especially as a wheelchair user. So, here are some tips from regular traveler and wheelchair user Shannon to make getting to your destination a little more manageable.
Booking flights
This is the obvious first step in any adventure where you'll need to fly, and there are several important things to take note of when booking flights as a disabled passenger. Firstly, I prefer to arrive at my destination during the day. Typically, there is much more staff working during the day shift rather than at night, so if any issues arise, it is easier to get them resolved during business hours.
Most airlines also ask a 'special assistance' question during the booking process. This is an opportunity for you to let them know what kind of assistance you need and what equipment you will be bringing on the plane. Once you have requested special assistance, the airline will be alerted of your needs.
To confirm special assistance requests, some airlines have started calling the passenger. I find it reassuring, as it's a good way of knowing that someone is taking my needs seriously.  I hope more airlines follow suit in the future.
I also always let them know I will need an aisle chair (more on that later) and will be bringing my manual wheelchair.
Lastly, booking cheap air tickets via Cleartrip is a good idea. There will be a greater selection of seats available, and you should be able to choose an aisle seat near the front, which will make boarding the plane easier. Buying tickets early on usually means you can find cheap flights too, which is always a good thing in my book.
Checking in as a wheelchair user
Most airlines allow you to check-in for your flight and print your boarding pass or download it onto your phone 24 hours in advance. This means that if you are not checking in a bag, you can go straight to security.
Regardless of this, I normally go to the check-in desk to make sure my request for assistance has been processed and that it will be ready for me at the gate.
You can also request a wheelchair and an escort to help you get through the security process and to your gate. Sometimes the attendants will also move my seat closer to the front if it isn't a full flight, so it's always worth checking.
Security
Going through security is one of my least favourite parts of flying, and I know I'm not alone. I normally fly by myself, so I try to pack as light as possible so that I can manage my luggage easily.
After taking off my shoes and laptop out of my bag, I get the attention of one of the staff members to let them know I need a pat-down since I use a wheelchair and am unable to walk through the x-ray machines/metal detectors.
This is a procedure they use to make sure that you are not carrying any prohibited items on you. There are a lot of rules that go into it, so it's worth checking the security procedure for disabled passengers at the airport beforehand.
Most importantly though, remember to speak up for yourself if anything is sensitive or uncomfortable. They will pat-down your entire body, so if that will cause you any pain, be sure to let them know before they begin. If you are flying alone, also make sure that the staff grabs your belongings so that they are not left unattended during the procedure.
Boarding the plane
Once I arrive at the gate, I remind the airline staff for the final time that I will be needing assistance, pre-boarding and a tag for my wheelchair. When you have a disability, you are normally the first one to board the plane and the last one to get off upon arrival.
Once the assistance team meets you, they will usher you down the walkway and help you transfer from your wheelchair into the aisle chair. The name is pretty self-explanatory, but it is a thin wheelchair that will transport you through the small aisle of the plane to your seat.
The staff members will be able to help you transfer from your chair into the aisle chair and then to your seat. But again, do let them know the best way to help you or if there is anything they need to avoid doing to prevent injury.
I always make sure to check with a flight attendant if they have an aisle chair on board for me to use during the flight as well, in case I need to access the bathroom during the trip.
Since the plane has limited room on board, they tend to store wheelchairs on the bottom of the plane where the checked luggage goes, which is why I ask for a tag at the gate – to ensure it arrives at my destination. Unfortunately, not all airport personnel are trained to correctly handle mobility devices, so it's not uncommon for them to come back broken, scratched or missing pieces.
For this reason, I recommend taking any removable parts off the chair and keeping them on the airplane with you. I've lost a backrest and side guard before, while flying, and it is not easy to get reimbursed for their loss. To protect the frame of a manual wheelchair, you could purchase impact guards to prevent scratches.
I also take the seat cushion off my chair and place it on my designated airplane seat for the duration of the flight. I have an air cushion to help prevent pressure sores, so it is especially good to use during a long flight.
It's also important to bring any medication in your carry on bag as well, in case something happens to your checked luggage.
Enjoy your trip!
Once you land, the assistance team at your destination will help you debark the plane and l assist you in finding your luggage or point you towards transportation.
Although flying in a wheelchair can come with its own challenges, it is definitely worth it once you arrive and are able to catch up with an old friend or explore a new part of the world! It's why I travel as much as possible, aim to continue to do so for many years.
By Shannon Kelly on behalf of Cleartrip
Useful Products for Disabled People on Flights
Traveling can be a challenging experience for anyone, but for disabled people, it can be even more daunting. Fortunately, there are a variety of products available that can help make the process smoother and more comfortable.
One product that can be a great help is the Ramble Tag Guidance Aid. This is a harness that attaches to both the guide and the person being guided, making it easier for a visually impaired or blind person to navigate through busy areas like airports.
Another useful product is the Promove Standard Sling, which is designed specifically for disabled children and young adults. This sling can be used to safely and comfortably transfer a child from a wheelchair to a seat on the plane. The AbleSling Sit-In Transfer Sling is another useful product for those who need assistance with transfers. This sling can be used with hoists or for manual transfers and provides a secure and comfortable way to move between seats.
For those who use power wheelchairs, the Power Wheelchair Battery Isolator is a must-have for air travel. This device allows the battery to be disconnected easily to comply with airline regulations.
A Personalised Disability Awareness Card and Lanyard can also be helpful. This card can be personalized with important information such as medical conditions and contact details, and the lanyard makes it easy to display and access.
The Optivus Wheelchair Bag is a convenient way to keep all your important items organized and within reach during your flight. It can be attached to the back of your wheelchair and has multiple pockets for storage.
The Mini Wheelchair Lap Tray and Bag is another useful product for those who use wheelchairs. It provides a stable surface for eating, reading or using a laptop and has a detachable bag for storing personal items, enabling you to have handy items stored right on your lap during the flight. Both on the tray and within the bag section..
For those who have difficulty drinking from a regular bottle, the Hydrant Water Bottle Drinking Aid can be a great help. This bottle has a long tube that can be positioned for easy access or attached to clothing, making it easier to stay hydrated during a long flight.
FreshWipes Anti-Bacterial Body Wipes are a convenient way to stay clean and fresh during a flight. These wipes are specifically designed for keeping clean when you cannot access a bathroom or water and are gentle on the skin.
Finally, the Uriwell Adult Portable Urinal is a discreet and convenient way to manage bladder control during a flight. This portable urinal is easy to store as it is collapsible and can be used to empty a catheter bag so that a companion or flight assistant can discreetly empty it in the toilet.
More on Disability Horizons…