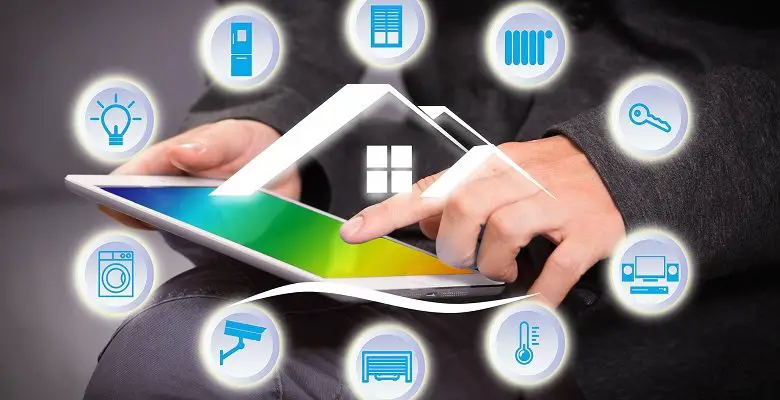 Assistive technology and smart home products are an invaluable way to gain more independence if you're disabled. We've selected 5 smart home products that will give you the freedom and access to live as you choose.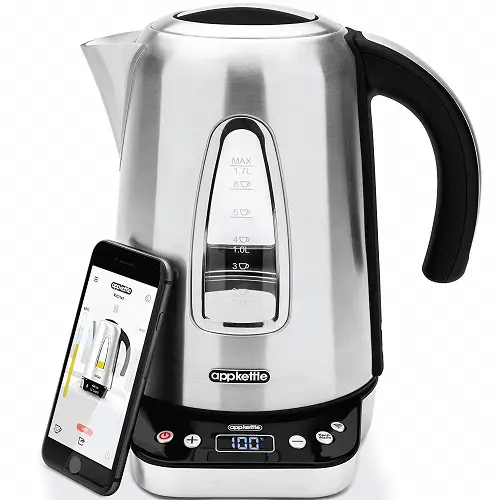 This smart kettle can be controlled by an app or by using your voice. It also allows you to schedule when it will turn on, any time of the day or night, and has a temperature control that lets you pick how hot it heats the water.
It is compatible with iPhone 4s and above, plus with iOS 8 and above. It can also work with all Android phones with Android system 3.1 and above. You can also control the kettle with iPads and tablets.
This product will be useful for people who struggle to access the buttons on a kettle and those with poor vision.
This handy device gives is simple to use and gives you complete control over how you lock and unlock your door without the use of a key.
The lock can be opened with up to 20 unique PIN codes of between four and 10 digits. A mix of up to 20 key cards, key tags and phone tags can also be used, giving you a lot of flexibility. The keyless smart lock is designed to fit onto your existing night latch. The night latch should have a 60mm backset.
Separate purchase of the Z-Wave module enables connection to compatible smart home security systems or the Yale module for connection to the Yale Home Security system.
This smart key is great for people who may have mobility issues or sight loss and find it difficult using a key.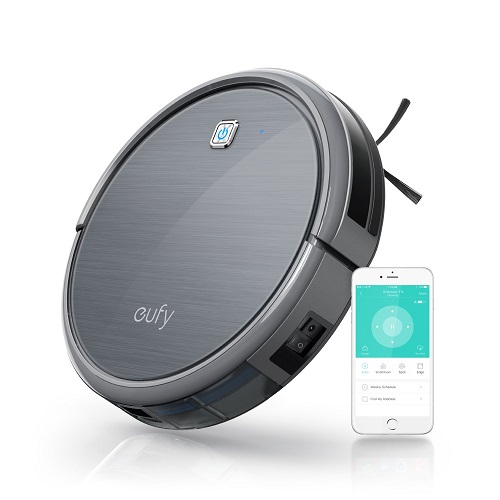 This robotic vacuum will make your floors spotless with no effort. It allows you to set weekly cleaning schedules too and can be controlled by your smartphone or Amazon Echo.
It is perfect for those with physical disabilities or additional impairments who are eager to do more around the house themselves.
This weatherproof outdoor security camera can help keep your home secure and give you more peace of mind from wherever you are. The camera features night vision, HD live-streaming to your computer/smartphone, person detection, smartphone notifications and more.
Not only will this camera keep your home secure by warding off intruders, but it's also ideal for those who may have difficulty getting to their front door quickly, thanks to its two-way audio. This enables you to communicate with people at your door, such as the postman and delivery people, using the app on your phone or tablet.
This simple touch-screen interface makes scheduling, changing and overriding the temperature in your home easy. It can either be adjusted through an app or the control panel. The display is large and clear and there is intuitive on-screen text guidance. 
This is ideal for anyone who would normally have difficulty accessing their heating, enabling them to make their home comfortable for them at the touch of a button. 
PLEASE NOTE: we haven't tried out any of these products first-hand, but have selected items that have usability in mind and generally good reviews on Amazon.
If you'd like to buy any of the items, please click on the links to visit Amazon. If you purchase any, we will make a small commission through affiliate linking.
Your favourite assistive technology
Tell us about your favourite and invaluable assistive technology or smart home devices. If you have any smart home products that you can't live without, please share them with us and our community of readers.
You can comment in the section below, or on the DHorizons Tribe Facebook group. 
By Disability Horizons
More on Disability Horizons…