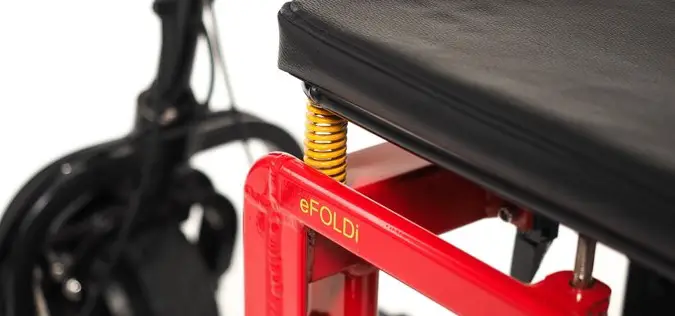 London-based SunTech skyrockets past its funding goal of £25,000 and will now be offering the new eFOLDi Lite 2.0 by Christmas to early supporters. SunTech tells us all about this super lightweight, folding mobility scooter.
eFOLDi's Kickstarter campaign continues to raise funds for its lightest folding mobility scooter and has raised over £60,000, thanks to a growing community of crowdfunding backers.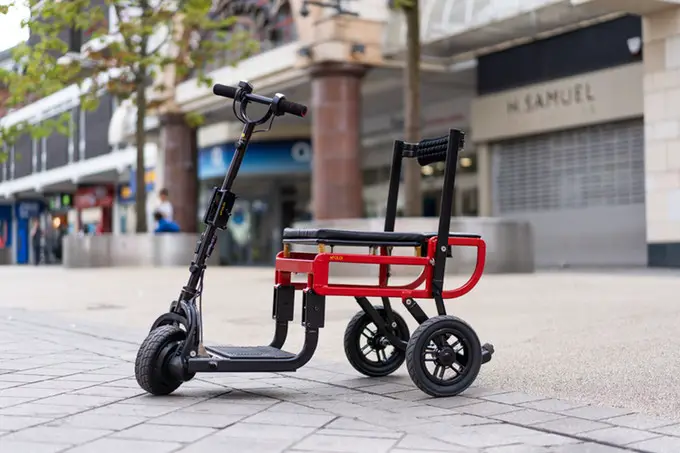 Winner of the British Invention of the Year, eFOLDi Lite is a revolutionary new folding mobility scooter that is much smaller, lighter and easier to use than anything similar on the market.
Users can fold and unfold their scooter in seconds, making this one of the most easily transportable vehicle's on the market. The eFOLDi team has already delivered more than 1,000 units to customers who are now enjoying travel freedom and will continue grow the eFOLDi product line.
"You won't find anything else like eFOLDi Lite on the market right now. eFOLDi Lite is super lightweight at only 15kg and is the perfect travel and mobility companion" said eFOLDi creator Sumi Wang. "For those individuals with restricted mobility, eFOLDi Lite has a huge advantage as it looks nothing like a disability tool."
Operating the eFOLDi Lite is simple. To unfold, just open one latch, release a pin and roll it out. Users of any age can master it within minutes of practice.
It is also just as easy to drive. Its ultra-small turning circle means you can access shops, offices and buses with ease, and manoeuvre in and out of the tightest of spaces. Plus, unlike a conventional mobility scooter, it can easily be carried in the boot of any car.
eFOLDi Lite is packed full of features:
It will carry loads of up to 120kg.

It can travel up to 22km on a single charge with a maximum speed of 6km/h.

The battery can be charged easily and quickly.

The battery and rear wheels can be quickly removed to reduce the weight even further down to 12kg.

A high torque motor enables the scooter to climb a 1 in 5 gradient.

It is powerful enough to tackle some of the roughest terrain. Thanks to its built-in electromagnetic brake system, it will stop quickly and hold securely on any slope.
Supporters of the campaign can pre-order an eFOLDi Lite on Kickstarter for a Super Early Bird
price of £1,199, which is 50% off the future retail price. The campaign ends on 18th July 2019
and for more information about eFOLDi Lite.
By SunTech
More on Disability Horizons…