Next month, our co-founder and seasoned disabled traveller, Martyn Sibley, is heading off to Tenerife with disabled-friendly holiday company Limitless Travel. Read their discussion about all things travel, from the rewards it can bring to how easy it is to get away if you have a helping hand from a truly accessible travel company.
Plus, get £100 off trips to Tenerife by quoting the discount code 'MARTYN100' to its travel advisors.
We at Limitless Travel are a proud provider of accessible tours that enable people with a wide range of disabilities to experience the world. Once we knew Martyn was coming on one of our adventures, we wanted to talk to him about the values we share – inclusion, accessibility and enabling the creation of life-long memories. Martyn told us:
"Without opportunities for disabled people to travel worry-free, many are dissuaded from going on holiday at all – even somewhere in the UK, let alone abroad. That's why accessible tours are so important."
We completely agree, and love being able to aid people in creating those wonderful experiences and memories. We fully appreciate the difficulties that a disability can present on holiday. But it shouldn't be a barrier. From our roots to our aims, accessibility is at the core. As such, we can identify with our holidays-goers, enabling us to make the ideal tour.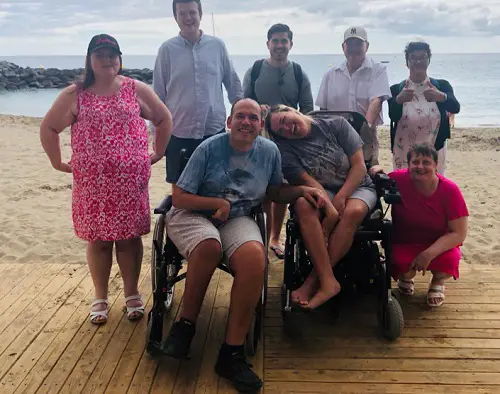 A truly disabled-friendly holiday
We know that booking a holiday when you have certain needs can be a bit intimidating. So, we spoke with Martyn about the shortcomings of conventional travel companies, specifically the lack of expertise to create bespoke accessible experiences. Martyn told us about one disheartening experience:
"I once arrived at a property that I was told had guaranteed access, only to discover that it was far from it. The doorways were narrow, there wasn't room to get my hoist into the bedroom or bathroom and there were even steps to get into the property."
Limitless Travel is largely made up of people that are either disabled or have lots of experience of working with people who have disabilities. Our in-house experts also visit our locations to ensure they are completely accessible.
To really put our holiday-goers' minds at ease, we also make the booking process stress-free, leaving them to get excited about going on tour. First and foremost, our knowledgeable travel advisers go through what requirements they might have step-by-step. If they have any question along the way, we'll always offer help. 
The benefits of travelling in a group if you're disabled
We specialise in group tours, something that we feel fosters both inclusion and combats social isolation. Being with a group of people who understand your own difficulties can be very bonding. Those who may be nervous about going on holiday will find a supportive community to aid them.
They are also great places to switch off and engage with like-minded travellers. Martyn agrees:
"This trip to Tenerife is a big source of excitement for me. I love being able to share my previous experiences with those who are apprehensive about travel, and to learn handy tips from other adventurers."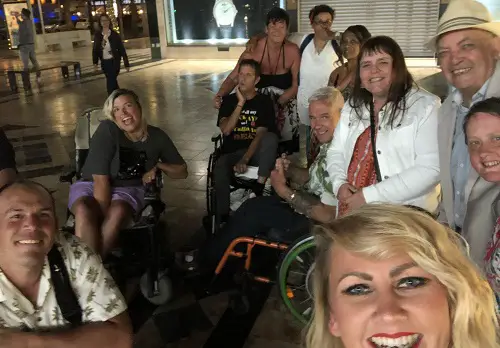 Support and care on your holiday
We want to make our tours flexible so that they suit the requirements of everyone. To help with this, we offer free support with all of our tours. It can be incredibly valuable to have someone on hand to help with certain tasks. These can be moving objects, getting food from a buffet or simply taking a photo of a wonderful view. Martyn said:
"As well as helping logistically, this also offers emotional security. Going on holiday can present a number of daunting tasks, from what do at the airport to getting to different tourist attractions. Having dedicated tour guides and PAs with you will offer that extra bit confidence you might need to feel completely at ease."
For those with more requirements, we also offer a range of care packages, too.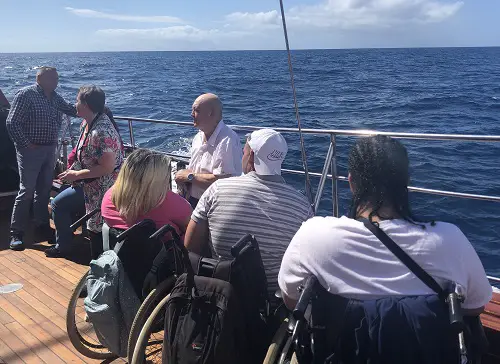 Words of encouragement for any disabled traveller
We asked Martyn what he believes are the rewards gained by travelling. He said: 
"A big motivator for me is to showcase what is possible. By being able to travel without restrictions, you can then inspire others to do the same."
Travel also allows you to exchange culture with other nations. Being able to share experiences with other people is more important now that it has ever been.
Finally, for those second-guessing whether they can go on holiday, Martyn has these words of advice:
"Firstly, decide on somewhere you want to go. Let that thought make you happy. Get excited about your holiday before worrying about logistics. There are people and organisations around qualified to help you with this."
Getting excited for Tenerife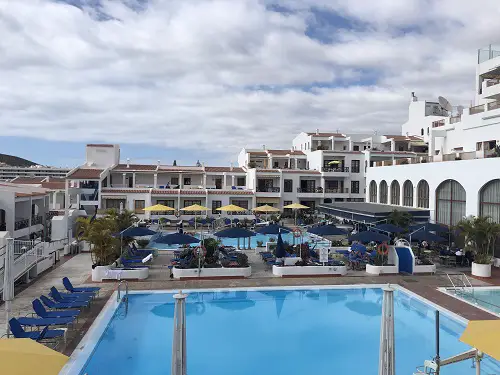 Be sure to take plenty of photos in Tenerife Martyn! We're looking forward to seeing Martyn post and vlog about his holiday on social media so keep an eye out for that.
If you're interested in going on one of our trips to Tenerife, don't forget to quote the discount code 'MARTYN100' to our travel advisors to get £100 off.
For those interested in any of our disabled-friendly holidays or just learning more about Limitless Travel, feel free to visit our website or call us on 0800 069 8060. 
By Limitless Travel
More on Disability Horizons…