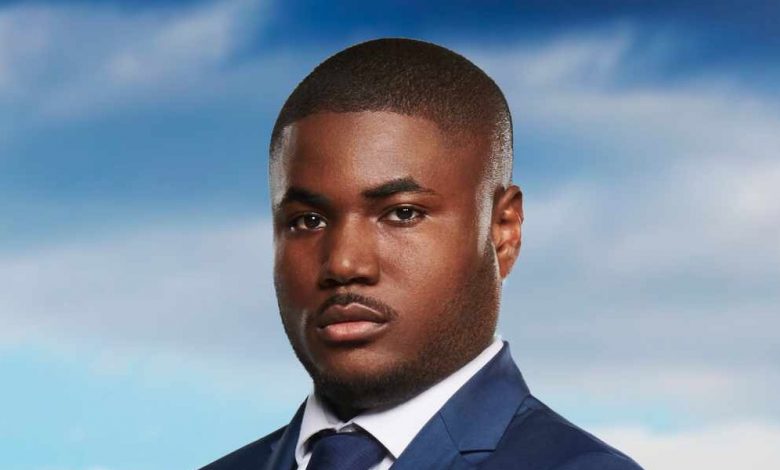 The new series of BBC's The Apprentice launched last week and this year it includes disabled candidate Souleyman Bah, who has a visual impairment.
Souleyman Bah was diagnosed with the eye condition Retinitis Pigmentosa at age six. He is registered blind with no sight in the right eye and tunnel vision in the left eye.
The 20-year-old is a para-athlete and motivational speaker. He has also appeared in the Channel 4 show, The Undateables.
Souleyman Bah's as a para-athlete
Souleyman is a young and upcoming para-athlete specialising in sprinting. His biggest achievement on the track so far came in 2015 when he won gold in the 100 meters at the Paralympic School Games in Brazil.
He has high ambitions to represent his country at a senior international competition, such as the European and World championships. However, his ultimate goal is to gain selection for the Tokyo 2020 Paralympic Games and also to hopefully win a medal
He said: "I am on track to make it! I've recently been selected for the British Athletics Talent Development Squad as I show great promise for the future".
Souleyman Bah's motivational speaking
Souleyman is also a motivational speaker and founded the community interest company Vision Beyond Sight, which provides public speaking, sporting events and team building activities for both educational and corporate clients.
The company's vision is to expose society to amazing individuals and world-class athletes whilst raising money to allow them to reach their personal, Olympic and Paralympic aspirations.
In addition, he posts plenty of pep talks on his Souleyman Bah YouTube channel.
Souleyman has also recently become a Young Ambassador for the Royal Society for Blind Children.
Souleyman Bah on The Undateables
Back in 2017, Souleyman took part in the reality TV show The Undateables, where disabled people get set up on blind dates in the hope of finding love.
He signed up to a dating agency and was found a match. Unfortunately, the date had to cancel due to personal reasons.
He then went on a second blind date on the programme but nothing really came from it.
Since appearing on the show, he has managed to meet a girl and they have been dating for about a year.
Souleyman Bah on The Apprentice
Souleyman is one of 16 candidates competing to win a business deal with Lord Alan Sugar and £250,000. They will take part in 12 business tasks and each week one person will be fired.
Souleyman plans to be brutally honest, bold and fight for his place by trying to keep Lord Sugar's attention on him.
He has been inspired by late musician Ray Charles because "he made blindness cool and achieved immense success despite his disability".
In his audition, Souleyman said: "The less sight I have, the more imagination I gain, because what you see is what you see and what you don't see is when the magic begins."
BBC praised by Guide Dogs for disability inclusion
The charity Guide Dogs has praised the inclusion of Souleyman in the programme. John Welsman, Policy and Standards Manager at the charity said:
"We welcome the fact that this year's The Apprentice has included Souleyman as a candidate. We believe that the BBC has taken an important step in terms of disability representation on prime-time TV. Yes, he has Retinitis Pigmentosa, but he is much more than his diagnosis.
Today we want to call for the nation's broadcasters to commit to showing a different side to disability as well as challenging some common misconceptions,"
You can watch Souleyman Bah on The Apprentice every Wednesday at 9 pm on BBC One or you can catch up on BBC iPlayer.
By Emma Purcell
More on Disability Horizons…