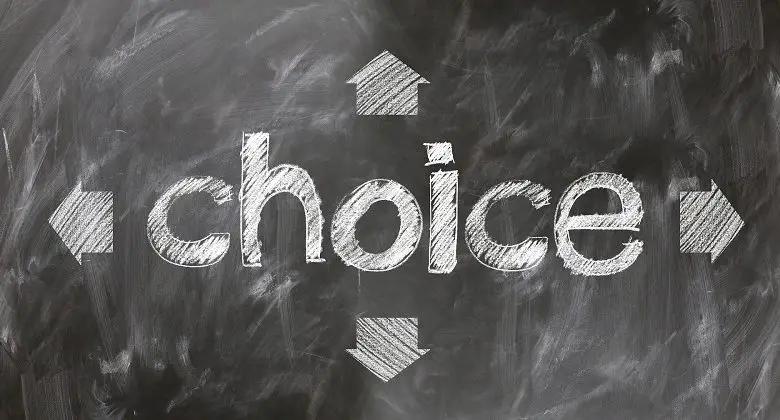 Lifestyle
Disability Horizons investigation shows some councils may be limiting disabled people's choice of where to live
Our recent investigation into Adult Social Care choice policies has uncovered that a number of councils may be breaching disabled people's human rights by arbitrarily restricting opportunities to live independently. Disabled journalist Fleur Perry made a Freedom of Information request to more than 200 councils. Her findings are concerning and, in some instances, potentially unlawful… 
"I'm not moving in with a stranger," was what the 22-without-a-clue version of me said to the social worker. She was trying to answer my questions about Independent Living by suggesting residential care homes or other shared living arrangements.
I waved a printout of the European Convention of Human Rights at her and hoped she wouldn't call my bluff. I knew nothing about it other than what I'd read online in an hour the day before.
Also nearby were printouts of the Data Protection Act and guidance on contracts. I was armed and ready to assert my right to see the records being made about me and to point out a health and safety issue with one of the other unsuitable ideas being presented.
Imagine playing poker with your day-to-day life as the stake, holding aces but not knowing whether they're high or low. Fun times.
This actually worked. After correcting an inaccurate assessment document, I was considered too much trouble and passed on to more senior staff, who did discuss Independent Living with me.
Finding suitable accessible housing took a long time, but that meant that the funding for my care was all set long before I got the keys. We made it work. I was lucky.
Independent Living – your right to choose?
That was years ago, but I never regret choosing Independent Living and smiling politely at professionals who held my entire future in their hands. It's fair to say they shocked me more than once with their versions of what Independent Living should be like.
I wanted to live in a house, not a facility. I wanted to live on my own, with space to grow and privacy and peace and quiet. I wanted to choose who would be supporting me, on what schedule. I wanted to be in charge of checking the gas meter, buying bread, arguing with broadband suppliers and getting a TV license – all the little things. I wanted to be an adult in charge of my own life.
That's what Independent Living is – being in control of your own life. It doesn't mean going it alone, it simply means you can choose who will support you and how. It means doing your own thing without unnecessary hassle and barriers.
These events were what made me start campaigning on Independent Living – you shouldn't need to bluff Human Rights legislation to have a say in where and with whom you're going to live.
In March this year, an article on Disability News Service highlighted that Barnet Council had announced its intention to save more than £400,000 by placing people in cheaper accommodation settings, where appropriate, as opposed to offering community-based placements by default. In other words, they're leaning away from Independent Living and more towards residential care and nursing homes.
On the one hand, it's the council's money – yes, they get a say in how it's spent. On the other hand, it's not their lives. The council has to listen to what the person in front of them is saying about what they want to happen with their life.
I know a little more about Human Rights now. I know that you can't take that decision away from someone as a matter of routine policy. I know that if someone asks about Independent Living, this option has to be explored. I know that any interference with someone's private and family life has to be necessary and proportional – not arbitrary and irrespective of a person's situation.
You can't just put someone in a care home who doesn't want to be there without showing why you are unable to respect their choice.
And yet Barnet council's intentions seemed to head dangerously close to this line. I hope it's all talk and no action. But if anyone in Barnet has been affected, please get in touch and we would be happy to connect you to legal support. You can email me on fleur@disabilityhorizons.com or contact me on Twitter @perry_fleur.
Are councils respecting disabled people's rights?
If one council can think in this way, the question has to be: how many more?
So, a Freedom of Information request was made to 200+ councils who provide social care, asking: "Please could you send all current policy documents relating to Adult Social Care and choice over in which setting care is to be provided to a person."
172 replied. 137 didn't give a clear answer or said they followed current guidance. 14 seemed to promote choice or Independent Living. 21 seemed to restrict choice or oppose Independent Living.
All notes can be found in this Adult Social Care choice policies responses database.
Here's an example of a policy I found most transparently concerning from Bedford Borough council: "The maximum weekly cost to Bedford Borough council will be no more than the net weekly cost to Bedford Borough council of a care home placement that could be commissioned to meet the individual's assessed eligible needs."
This seems a lot like a cost cap, although Bedford Borough Council claims it isn't. If it follows this policy, people could be automatically placed in care homes, even against someone's choice to stay in their own home. I don't think that's OK.
There were also issues around hospital discharges, the way that Personal Budgets are set, and the eligibility criteria for Adult Social Care.
Read the full Independent Living report, which contains analysis and recommendations for councils and Government.
This isn't the first time we've seen a decision-making body moving away from Independent Living.
In 2017, the Disability Horizons team investigated Clinical Commissioning Groups (CCGs) – NHS bodies that fund care – and spoke out about possible Human Rights breaches caused by cost-caps.
The Equality and Human Rights Commission took up the issue and wrote to 44 CCGs asking them to explain themselves, make certain their policies were lawful, or face legal action. Policies changed.
We're going to be writing to the councils concerned, and reporting back, as well as writing to the Department for Health and Social Care to ask some legal questions.
I cannot help but wonder: would the policymakers themselves be satisfied in a situation where they were subject to their own policy? Is this the best we can do?
I think we can do better. ROFA, an alliance of Disabled People and their organisations in England, is calling for an Independent Living Act.
A legal right to Independent Living would prevent so many of these arguments, and would strengthen protection of disabled people's right to choose where and with who they live.
These are choices that non-disabled people make at key points throughout their lives without asking permission or defending their human rights – it's automatic.
We deserve to be able to make those key choices without undue pressure or restriction, and instead of being able to focus on the important stuff – friends, family, and real-life lived in your own way.
If you or someone you know has been affected by the issues discussed here, please check out our 'Have your rights been breached?' checklist and seek legal advice.
By Fleur Perry