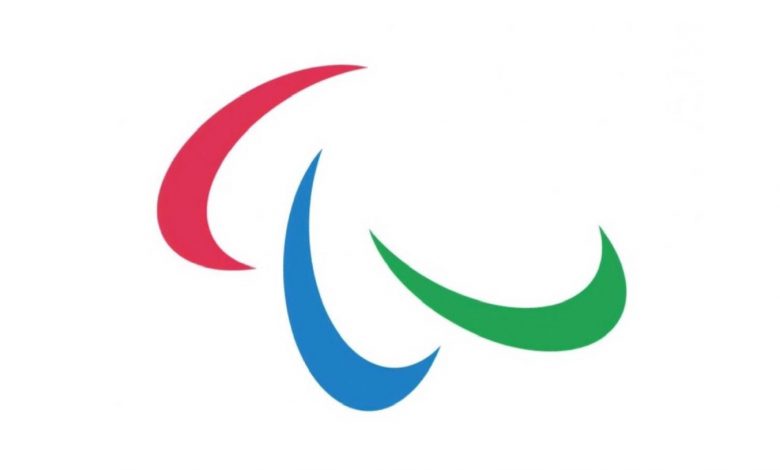 The International Olympic and Paralympic Committees have confirmed the Tokyo 2020 Games will be postponed due to the coronavirus pandemic.
After weeks of speculation and negotiations, the Olympic and Paralympic Games will be rescheduled for 2021 following health and safety concerns for athletes, coaches and spectators contracting and spreading COVID-19.
UPDATE: The Tokyo Paralympic Games will now run from 24th August to 5th September.
Paralympic Committee's statements
The International Paralympic Committee (IPC) President Andrew Parsons gave the following reaction:
"Postponing the Tokyo 2020 Paralympic Games as a result of the global COVID-19 outbreak is absolutely the right thing to do. The health and well-being of human life must always be our number one priority and staging a sport event of any kind during this pandemic is simply not possible.
Sport is not the most important thing right now, preserving human life is. It is essential therefore that all steps are taken to try and limit the spread of this disease."
He added: "When the Paralympic Games do happen in Tokyo next year, they will be a spectacular global celebration of humanity coming together again as one. The Paralympic Movement is based on people overcoming adversity, and this is what we will do next year."
The British Paralympic Association (BPA), British Olympic Association (BOA), and UK Sport welcomed the news of the postponement.
Mike Sharrock, CEO of the BPA, said: "Stemming this global public health crisis and doing everything possible to safeguard the health and wellbeing of people should clearly take priority in these unprecedented times.
We welcome the clarity this now gives Paralympic athletes throughout the world who have had their training and qualification plans severely disrupted but also recognise it will still be a deeply unsettling time for athletes who have worked for years focussed on delivering their best possible performance in Tokyo this summer.
Now is the time for us all to work together to overcome this global threat. Sport has a unique power to inspire and bring people together and we are certain that the Tokyo Olympic and Paralympic Games can be that beacon of hope for the whole world to focus on to show what the human spirit can achieve."
Paralympic athletes reactions to the news
Paralympic athletes from Team GB have been sharing their thoughts on the decision on Twitter.
Wheelchair racer Hannah Cockroft MBE
The right decision but it doesn't make it any less gutting. We put so much into being in the shape of our lives for these Games, to add another year to those 4 is tough. Just got to use the opportunity to get stronger and faster so #Tokyo2021 is the biggest and best Games ever! https://t.co/kgtKU2hyli

— Hannah Cockroft MBE, DL (@HCDream2012) March 24, 2020
Six-time Paralympic Champion Stephen Miller
Road to Tokyo 2021 it is!

Look forward to the challenge but for now the priority is staying safe and healthy at home.

— Stephen Miller (@hailfabio) March 24, 2020
Javelin competitor Hollie Arnold MBE
2021 is the new 2020… ❤️🚀⏳

Heartbreaking news to get my head round that the @tokyo2020 Paralympics will be postponed until 2021. I fully understand that it's the correct decision and the safest option for all athletes and everyone else involved.

Stay Safe. Be kind 🌎🙏🏻 pic.twitter.com/YsGjaATBFe

— Hollie Arnold MBE (@HollieA2012) March 24, 2020
Runner Maria Lyle
Instead of competing at the Paralympics this year, I'll be contending with the panic buyers for toilet roll! In all seriousness, it was the best decision made with everyone's best intentions at heart. Keep safe and all eyes onto Tokyo 2021❤️ pic.twitter.com/FalTIZ7Brd

— Maria Lyle ∞ (@Lyle_Maria) March 24, 2020
Table tennis champion Will Bayley
It was in doubt that Will would be able to compete this summer due to injury on Strictly Come Dancing, so is ecstatic he knows he will definitely be joining Team GB next year.
Current mood! #Tokyo2021 back in the game. DESTINY AWAITS pic.twitter.com/pfuO1M11im

— Will Bayley MBE (@WillBayleytt) March 24, 2020

Do you agree that the Tokyo 2020 Paralympic Games should be postponed? Share your thoughts in the comments box or on Facebook and Twitter.
By Emma Purcell
 More on Disability Horizons…