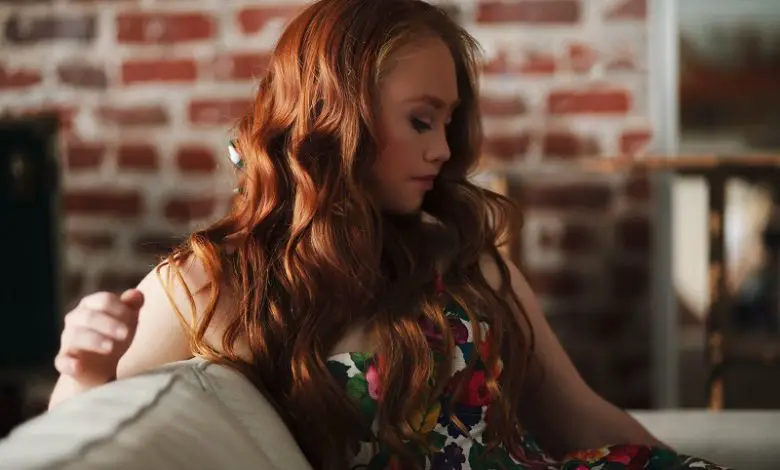 Lifestyle
Madeline Stuart: diversity advocate and the world's first Down's syndrome model
Madeline Stuart is a 23-year-old model from Brisbane, Australia who has been dubbed 'the world's first famous model with Down syndrome.' Just over four years ago, Madeline's game-changing modelling career began. Since then she has walked in more than 100 fashion shows across the globe including New York, Paris and London.
Our writer, Emma Purcell, got the chance to interview Madeline about her modelling career, dance school and campaign to change the world and make the fashion industry inclusive for all.
Madeline Stuart on becoming the first Down's syndrome model
What is it like living with Down's syndrome and have you experienced any difficulties or barriers?
Like everyone else, I face challenges. But that is why we have people in our lives, to give us support. I have family, friends, teachers and my boyfriend to help when I need it.
I have, of course, had struggles. That includes people treating me differently with my work. But that was one of the reasons why I was inspired to continue modelling. I want to change the way society views people with Down's syndrome or any disability.
We are all human and our differences are what makes society so beautifully, diverse and wonderful. The world would be boring if we were all the same!
One of the biggest barriers I faced at the beginning of my career was that some people didn't see me as a professional, even though I am and have worked very hard to get to where I am.
Some people thought they were doing me a favour by including me in a show and didn't think they had to pay me like the other professionals.
We have overcome this in the past few years by educating people. I work hard and am a valuable asset to campaigns. I deserve to be treated equally.
 

View this post on Instagram

 
How do you maintain a healthy lifestyle in order to be a model and chase your dreams?
It can be difficult to manage a balance between work and a healthy lifestyle, but it's important to prioritise your health and wellbeing. I work really hard. to do that.
I make time every morning and afternoon to workout with my personal trainer when I am at home. It starts and ends my day in the best way possible.
When I am travelling, I try to walk most places to get some exercise in and I always try to eat healthy meals. I buy a lot of salads and try not to have carbs after lunch, which can be hard on the road and on planes.
Have you always been interested in fashion from a young age?
I wasn't always interested in fashion. I loved sports so mostly lived my life in leggings and t-shirts when I was younger.
Then, when I was 17, I went to my first fashion show. After that, I fell completely in love with beauty and fashion and it was all I have ever wanted to do since. I love catwalk show -the atmosphere and how much fun the models were having. It inspired me to want to try it.
The fact that there was practically no one like me modelling inspired me to want to make it more normal!
 

View this post on Instagram

 
What was it like to have one of your first social media photos go viral and making global headlines?
It was amazing!! As you can imagine it happened so quickly. Overnight it had been seen by seven million people, which is crazy. My mum began getting lots of phone calls from designers and brands from overseas wanting me to work with them, which was very exciting.
I've always been the sort of person that loves the spotlight and loves to be doing something at all times, so this opportunity was a dream come true.
When it first happened, people said my life would never be the same again. I thought they were being silly, but they were right.
What was your first modelling job?
My first modelling job was in New York at New York Fashion Week in September 2015. It was an experience that could never be forgotten.
The designer Hendrik Vermeulen was incredible – very talented and humble. He had the same vision and desire as me to change the world, so you can imagine how special it was to walk for him.
My life went from zero to 100 miles an hour in the blink of an eye. After my first runway experience, I realised that it is the best thing in the world.
When I'm on the runway, I feel seen, I'm not invisible to the world. People don't treat me like I have a disability and therefore like I'm not capable. They look at me and feel inspired.
You've attended hundreds of fashion shows across the world in the past four years. Which one would you say has been your favourite and why?
I've been to so many incredible shows. My favourite show to have walked will always be my first show in New York in 2015.
I also loved walking for The American Heart Association this February. At the show, I worked with the most amazing women, including Paris Hilton, Meghan Trainor, Shania Twain and Bailee Madison.
 

View this post on Instagram

 
I was also able to help educate people on heart disease, which is a subject very dear to me having being born with heart disease myself.
Which country or city would you like to model in that you haven't and what fashion events do you have coming up in 2020?
I have now modelled the rest of the professional circuit – New York, London and Paris. Next on my list is Milan and I'm very excited to walk there this year.
September is going to be a big month for me as it will start in New York and ends in Paris for a fashion week. I just can't wait. Before that, I plan to walk in Dubai and LA!
You've also appeared in many publications. Which one are you most proud of and why?
I was so proud of my feature in Forbes. In 2018 I was named the number one game-changer in the fashion industry. That was an amazing achievement.
I believe that every time there is an article about someone with a disability succeeding, it educates people on what is possible and helps change the perception of disabilities.
The added bonus of that piece was that the publication is aimed at business people, not those interested in fashion, so people who may have never seen me before will have read it.
 

View this post on Instagram

 
I also felt privileged to feature in Vouge – that is every model's dream! I still remember the day my mum got the email about it.
We were on the highway and stuck in a traffic jam. Having been stopped for ages, my mum checked her emails.  The next thing I knew, my mum had tears running down her face. Having asked what was wrong, she said: "Nothing darling, Vogue has just emailed to ask if they can do an editorial on you".
She was so happy and proud, not only of me for being asked, but of Vogue for opening the magazine to more diversity. I will never forget that moment.
Aside from your first catwalk, which other fashion labels or designers have you enjoyed modelling for and why?
I've enjoyed working with many designers. But I particularly loved a show I did in Doha in 2019. It was at the Love Ball Arabia for the Naked Heart Foundation with Nat Supernova. The clothes were by a Russian designer Ulyana Sergeenko. It was an incredible show and it was an honour to be a part of it.
More recently I walked for Runway of Dreams in New York wearing Tommy Hilfiger. That too was an honour.
How did it feel to be named one of Australia's Girlfriend Magazine's '25 most successful women under 25′?
Amazing! It's always wonderful to be featured in any articles because it proves to me that my message is being heard. It means I am making a positive impact and change in society, which has always been my goal.
Girlfriend Magazine was an extra special moment as most of the readers are in their teens, so it's an audience that I want to connect with as they are our future and the people who will change the world for the better.
You've participated in a variety of charity events. Which charity means the most to you and why?
 

View this post on Instagram

 
I'm working with a few charities this year. The main two are the American Heart Association, as mentioned above, and Awareness Ties. I strongly believe in both of these organisations.
We're also starting the Madeline Stuart Foundation this year to help as many people as possible in both the disability sector and the fashion industry.
I'm super excited about this and can't wait to share more over the next couple of months. We hope to have it up and running by the end of April.
As well as modelling, you also love dancing. What inspired you to become a dancer?

I have always loved dance. It is a way for me to express myself, learn new skills and meet new people. It holds a special place in my heart.
I always feel I can be myself and I'm most comfortable when I'm dancing. I would never have had the confidence to walk the catwalk if it wasn't for dance and performing in public.
You run your own dance school, InsideOutside Dance. Can you tell us more about it and how it was launched?
InsideOutside Dance is a dance school for adults with disabilities. We work with all levels of disability and provide people with the opportunities to learn a variety of dance styles, including hip hop and contemporary, and to receive on-stage performance experiences.
It's such a fun learning environment where all the students get to meet and make new friends, get fit and perform.
I'm the ambassador and love to help teach when I can. I also dance in the performance group at our public events.
What else do you hope to achieve in the future?
 

View this post on Instagram

 
My plans and aspirations for the future are to keep changing the way the fashion industry looks at diversity. As well as modelling, I spend a lot of my time speaking about diversity and inclusion.
I recently spoke for International Women's Week on a cruise ship is run by women, from the offices to the captain. It was part of the #BridgetheGap movement.
Then in May, I am due to fly to Hamburg in Germany where I'll be speaking as part of the ADC Festival. Plus in July, I'll hopefully be speaking at Luminosity 2020 in Port Macquarie.
What advice would you give to other disabled people with ambitions to become a model?
First and foremost, never give up. It's so simple but so true. If you have your mindset on something you can achieve it. There is always away.
You need to work hard and be determined. Everyone faces challenges, but overcoming those is what makes us stronger. Believing in yourself is so important!
To find out more about Madeline Stuart, follow her on Twitter and Instagram.
Disclaimer: Madeline Stuart's answers were written with the assistance of her mum, Rosanne Stuart.
By Emma Purcell – follow her blog Rock For Disability
 More on Disability Horizons…