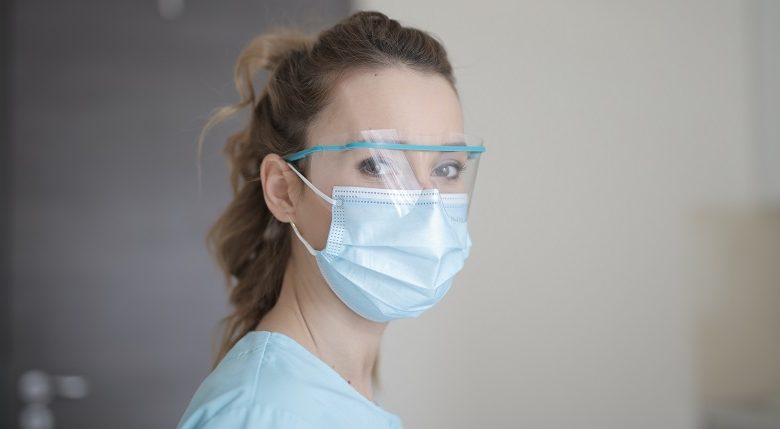 Since the outbreak of Covid-19 in the UK, personal protective equipment (PPE) has been much talked about and often in short supply. If you're disabled or have a health condition and use carers or personal assistance, PPE is likely to be even more important. 
On the Disability Horizons Shop, we've been able to get a range of PPE – including aprons, masks and face shields – to help with the demand. Here, we round up 8 items that are particularly useful or unique.
If you're not sure what type of PPE you need, visit our comprehensive guide to PPE explained.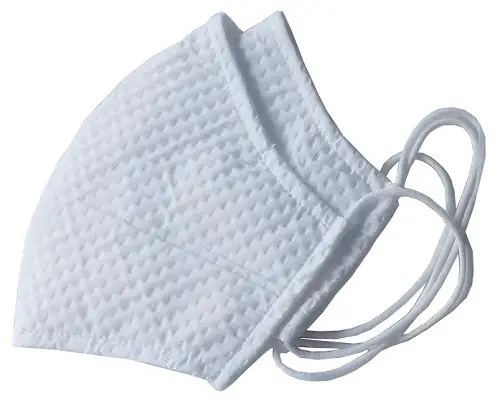 Unlike many other reusable cloth face masks, these water-resistant masks are able to kill 80% of surface bacteria thanks to nano-silver technology.
They also help to prevent the spread of viruses from droplets coughed or sneezed by the wearer, and help to stop large droplets from reaching the wearer's mouth or nose or from being inhaled.
Lightweight and comfortable, they have robust ear loops for a secure fit and are available in 3 different sizes, including for children. They are also made from eco-friendly fabrics using no harmful chemicals, and can be washed up to 50 times.
Find out more about how these antibacterial fabric face masks work.
Make sure you know the rules around wearing face masks in the UK by reading our guide. If you're exempt from wearing one because of a disability or health condition, get one of our face mask exemption cards.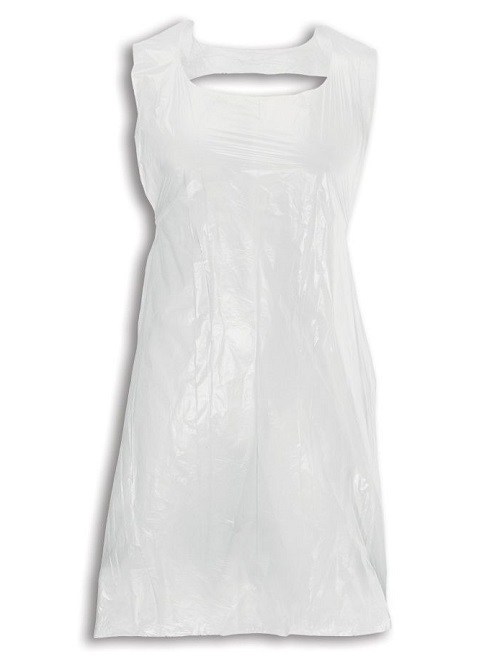 These disposable aprons are made of extra-thick polythene material and are 50% thicker than the NHS standard.
They are waterproof, so help to stop splashes from bodily fluids, and help to limit any virus particles transferring from the wearer.
The sizing is universal, with waist ties to ensure a secure and comfortable fit for everyone.
You can buy these extra-thick aprons on their own or in large packs of 100 or 250.
Visit our guide to keeping safe from Covid-19 when using carers or PAs for tips on what you can do to minimise the risks.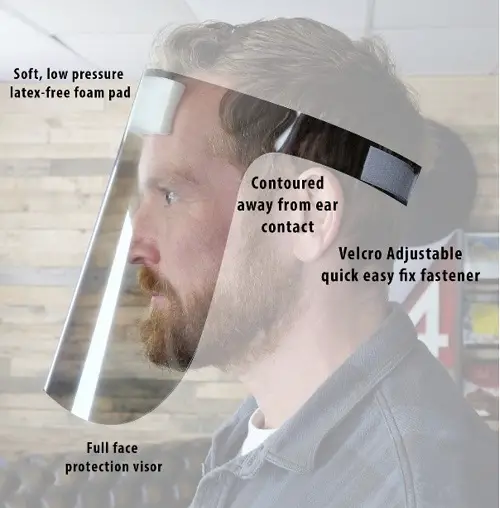 This full-face shield/visor, which unlike a lot of other PPE is made in the UK, will shield your entire face from large droplets and splashes.
It gives 180 degrees of protection, is scratch-resistant, transparent and also anti-fog, to help provide clear vision. Made from high-quality materials, it can be cleaned with antibacterial products and reused over-and-over again.
The ergonomic design, teamed with latex-free foam forehead padding and velcro-adjustable headband, provide a secure yet comfortable fit.
Find out more about this full-face shield, including how buying one means supporting business in the UK.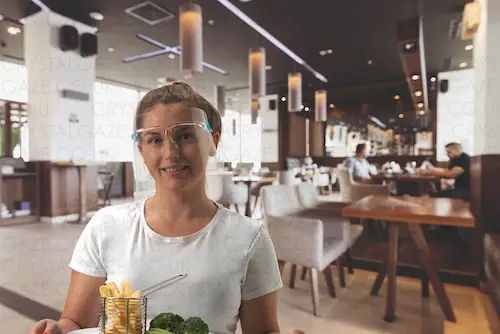 The Crystal Gaze is a full-face shield/visor ideal for socialising and where distancing may not be possible – such as shops, hair salons, pubs, restaurants and cafes – to help minimise the risk of infection from Covid-19 for both the wearer and others around them.
It is clear and lightweight, making communication easier and more natural, and its unique design enables the wearer to sip a drink or have nibbles while out socialising.
The Crystal Gaze is ideal for people needing to do detailed, precision work and also those with visual impairments, as the visor offers a clear field of vision and excellent clarity.
Its innovative design also means it's more comfortable to wear for longer periods of time. Instead of fastening around the back of the head, the Crystal Gaze is worn like a pair of lightweight over-glasses, with a face shield attached. If you wear glasses these are placed over the top of your existing glasses.
It is affordable and means much less waste than other shields or masks, making the Crystal Gaze, in our opinion, the best face shield/visor on the market.
Go to the Disability Horizons Shop to find out more about the Crystal Gaze plastic face shield.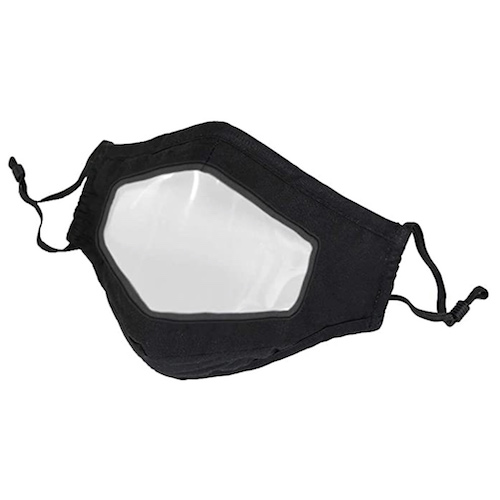 These lip-reading face mask provides protection whilst enabling communication for those who rely on lip-reading due to hearing impairments.
It has a clear, transparent panel over the mouth that allows for better interpretation of facial expressions and visible communication needed for lip reading.
Not medical grade but created to provide a physical barrier against and from coughs and sneezes while still offering full visual communication with people who rely on lip-reading.
Quality, double layer fabric with clear anti-fog PET window sewn-in – eliminate the visual communication barrier that is presented by typical, full-coverage masks.
Ergonomic design and adjustable, elasticated ear straps mean that these lip reading face masks are unisex, and suitable for most face shapes and sizes.
Read more about the Lip reading face mask on the Disability Horizons Shop.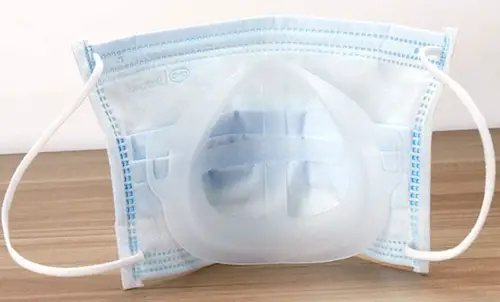 This breathing bracket insert is particularly useful if you have severe breathing/respiratory issues or other difficulties with a face mask but want to wear one for protection.
This PET plastic, 3D face mask insert expands the breathing space available whilst wearing a face covering, by creating extra room around the nose and mouth.
The frame shape supports the fabric of the mask, and creates a dome of airflow with extra air space and a bigger surface area for the mask to filter and allow airflow. This mask frame also helps to ensure the mask fabric does not cover/touch your mouth or nostrils when inhaling.
This is also ideal for those who wear glasses – the extra space for airflow in front of the mouth and nose means less chance of warm, moist, exhaled air being forced upwards towards the eyes/glasses.
Visit the Disability Horizons Shop to purchase the breathing bracket insert for a face mask.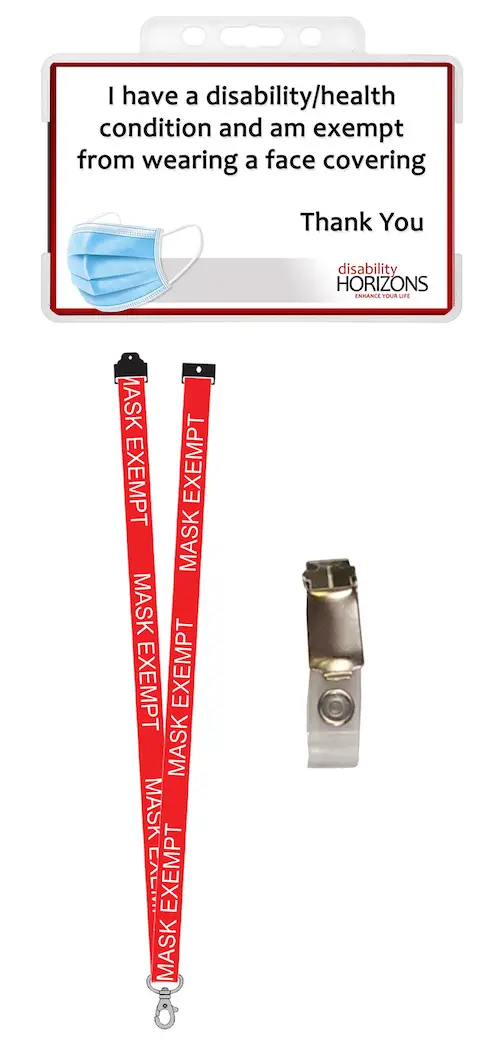 New rules require people to wear a face covering or mask in most public indoor settings. But, if you have a medical condition or disability that makes it difficult for you to wear one, you can self-certify as being exempt from having to wear one – read our dedicated story on the face mask rules and exemptions to find out more.
To help ensure disabled people don't get fined when they're genuinely exempt, we've created an exemption card.
Our face mask exemption card comes on a lanyard or badge clip. It is a durable, portable pass that you can wear around your neck or pinned to your coat or top while travelling, in shops and or anywhere you need to.
The bright red lanyard has 'MASK EXEMPT' written in white capital letters so it is easy to see. The credit card-sized ID badge further explains your mask exemption as being due to a "disability/health condition". Both can be shown and read at a safe distance.
There is also the option to purchase the ID card with a badge clip instead of a lanyard, which can be worn on shirts, tops or coats.
The pocket-sized design of the ID, badge clip and lanyard means it can be stored in your coat or bag making it easy to access and put around your neck or pin to you.
We also sell an I need to lip-read – ID card for hearing impaired, which exempts family, friends or carers of people with a hearing impairment from wearing a face mask so the deaf person can lip read.
You can purchase the face mask exemption card lanyard or clip badge and the lip-reading ID card on our shop website.
By Disability Horizons
More on Disability Horizons…