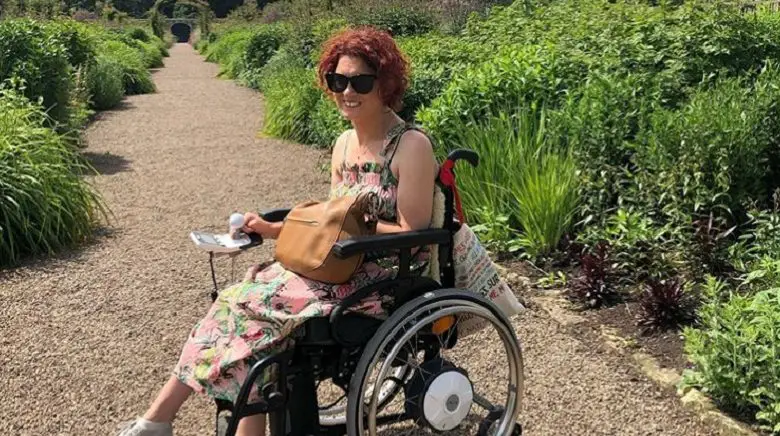 Lifestyle
Blogger Lucy Reynolds on perceptions and the representation of disability
Dr Lucy Reynolds is a public speaker, academic researcher and disability rights advocate. She also recently started a blog called We Are All Disabled, where she talks about the perceptions disabled people face with isolation and social distancing.  In her article, she shares her experiences of growing up with cerebral palsy, dealing with negative attitudes and overcoming daily challenges, including during the Covid-19 pandemic.
My name is Lucy and I have cerebral palsy and live on my own with my two poodles Dolly and Peggy.  I employ personal assistants so that I can live independently, and I enjoy a very active and fulfilling life. However, like most disabled people, I experience prejudice and marginalisation from 'normal' society.
I am Vice-Chair of Disability North, a charity based in Newcastle upon Tyne that promotes empowerment, inclusion and independence for disabled people.
I have a PhD in disability studies; my thesis was an exploration into people's perceptions of the representations of disability and disabled people in the British press. I also investigated how journalists represent disabled people and the justifications for these representations.
Growing up with my disability and getting an education
I have had cerebral palsy my entire life and, just like the colour of my eyes and my love of dogs, it is an intrinsic part of who I am. I was raised by my parents and I have an older sister.
My parents always had a positive attitude towards my disability, and I was encouraged to do as much as I could and embrace every opportunity that came my way. I'm sure that their support and my own self-motivation helped to develop my positive and determined outlook on life.
It is also, in part, due to the way I was educated.  I was one of the first people in the UK to be taught Conductive Education (CE), which originated Budapest and was introduced to the UK in the 1980s.
CE is based on individual potential. As the National Institute for Health and Care Excellence (NICE) describes it: "CE is based on a 'simple' concept of human potential; meaning that everyone has the capability to learn and develop irrespective of their starting point."
What this means is that my education was very much based on pushing me to achieve my full potential and therefore focused on what I was able to do rather than what I wasn't.
Although there are downsides to the CE system, it did have a very positive impact on my mindset and approach to life in general. I have set high standards for myself in terms of what I wish to achieve, and I do whatever is necessary to reach those goals!
I attended mainstream education from the age of 10, and I remember some teachers treating me differently to the other children. I was automatically put into the lower tier sets for academic ability, but was quickly moved up when my teachers realised that the work was too easy.
In high school, some teachers deterred me from choosing the subject options I wanted to take. However, thankfully, my higher education was different.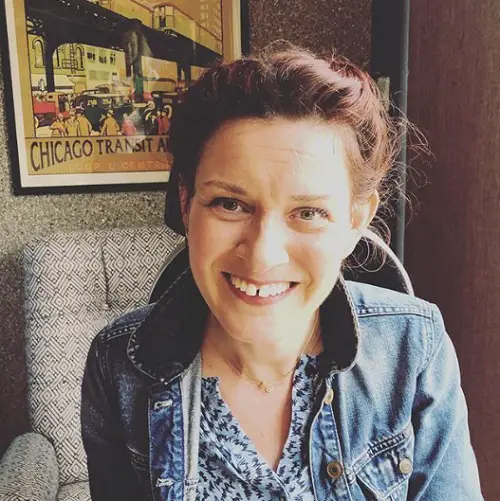 My experience at university as a disabled student
As a university student, the expectation is for you to manage your own workload, and I could do this well. My lecturers had a positive perception of my disability and realised that I could achieve if reasonable adjustments were made.
So deadlines for essays and assignments were made flexible, which allowed me to fulfil my potential, so much so that I went on to complete a PhD.
My interest in my PhD research was initiated by the positive and negative experiences I have encountered because of my disability. I mostly experience negativity when carrying out daily activities. It often leaves me with a feeling that there is an unstated assumption that society does not expect me to do these relatively 'normal' activities.
I am extremely passionate about challenging these perceptions of disability. I want to help bring about positive and lasting change through sharing the insights and knowledge I have gained from my PhD research and through my own experiences.
My blog and future plans to change perceptions
My initial plan for this year was to line up a programme of conferences and forums for me to speak at and attend. Unfortunately, due to Covid-19, all events were of course cancelled. However, the lockdown did provide me with the ideal opportunity to start a blog.
We Are All Disabled examines the perceptions and challenges of disabled people and the wider community in these unprecedented times.
I decided to start my blog at the time of social distancing and self-isolation because this resonates with me and many other disabled people; it's what many experience day-to-day anyway. Therefore, it seemed like an opportune moment. After all, during the lockdown, we were all 'disabled' and in this together, to a certain extent.
I'm delighted that my blog is now becoming well established and has an extensive readership both in the UK and abroad, including the US, Australia and New Zealand. My posts regularly receive comments, which is a great way to start conversations about perceptions, disability and diversity.
With diversity and inclusion becoming increasingly prominent across many organisations, including the corporate sector, disabled people are being actively involved in bringing about positive change.
In the future, I would like to see myself collaborating with companies and organisations in order to engage with a range of audiences across different sectors as a public speaker, facilitator, influencer and writer. Now that restrictions are being lifted and many events are moving online, I'm very keen to explore other opportunities to get my message out there.
By Dr Lucy Reynolds (PhD)
More on Disability Horizons…