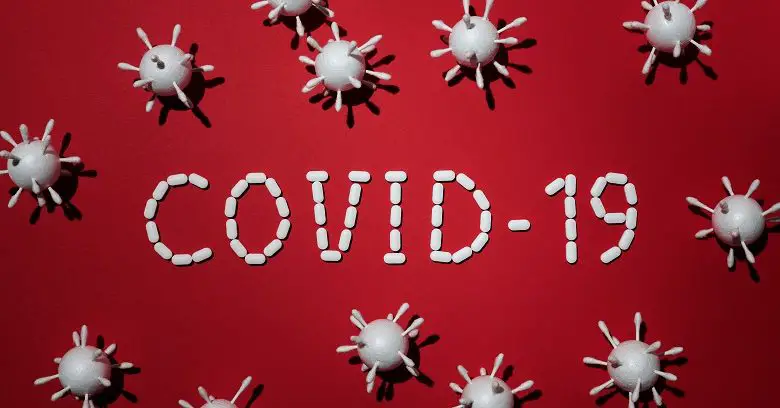 Covid-19 has affected so many people across the world and, sadly, many have been infected with the virus and hundreds of thousands have died. We've been reminded, time and time again, that those with long-term health conditions are more likely to suffer badly if they catch it, along with older people. But, that doesn't mean you can't recover from the illness. Disabled writer and blogger Lucy, who believes she got Covid-19 in April, tells all about her experience.  
My name is Lucy and I live with my parents and brother. Back in April, I believe we all caught Covid-19, but our experiences of being ill were different.
Thankfully, none of us had it seriously enough to need hospital attention, but the road to recovery has been slow, particularly for me.
I'm disabled and have cerebral palsy, but I don't think this makes me no more vulnerable to the virus than an able-bodied person. I'm probably as fit as any other 34-year-old who doesn't exercise regularly.
Having watched my brother and mother become ill first, I knew it was only a matter of time before I caught it as my parents are my main caregivers at the moment.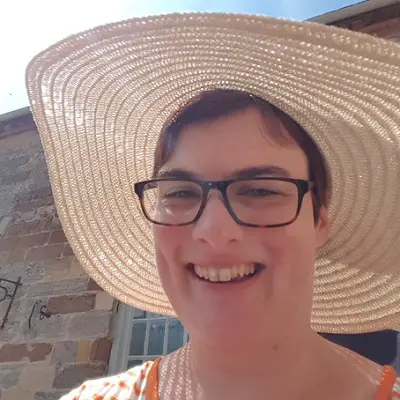 My brother and parents' symptoms
My brother and dad had what can only be described as 'typical' symptoms of Covid-19 – a high temperature and cough. How they felt matched closely with what we were being told in the news, so we assume they had the virus.
At the time, tests weren't even widely available for NHS staff, so there was little chance of us being able to get tested. I would like to get an anti-body test, once they become available, to be sure that's what we had. But I'm pretty convinced as it is.
Recovery time
The quickest to recover was with my brother, who felt ill for about three weeks. Friends with family members who have had confirmed Covid have said they experienced a horrible week, perhaps 10 days.
For me, it was two months from catching the virus before I started feeling close to normal again.
Back in April, the information available about how long we might all be ill suggested that we should've begun feeling normal towards the end of my second week.
But, as time went on, more details came out and the times seemed to vary. One article I read described someone having what he called prolonged Covid-19. They were ill for three months.
Pain
My first symptom of possible Covid-19 was pain. I assumed it would be sweating because there was so much talk of a high temperature.
It initially made me question whether I actually had the virus. But with my brother and dad having had what seemed so like Covid-19, surely it couldn't have been anything else? 
I had what I can only assume was nerve pain. I say this because every muscle and joint in my body ached to the point where I couldn't cope with sitting up as my hip joints were the worst. It was unbearable.
Pain killers didn't touch it, but there would be random moments where suddenly all pain and discomfort would disappear, only to reappear again sometime later.
Temperature and cough
I didn't really have a temperature, as has been talked about so much. I woke up sweating a few times in the night, but my temperature was stable.
I instead felt cold most of the time, and generally off-balance, which wasn't fun. I also didn't have any breathing difficulties or indeed a cough.
Confusion and rambling
Being confused and disorientated is not something I have experienced before, so this was new territory.
One second I would be convinced I had to do something, but the next I couldn't remember what it was at all.
I tend to ramble anyway – why use one word when you can use 10?! But, apparently, there were times when I didn't make much sense at all.
I was also aware that I wasn't thinking as fast or as clearly as I normally do, right up until a few weeks ago. Thankfully, I now feel like myself again now.
Tiredness
Together with the other symptoms, I didn't know what was going on half the time and, despite sleeping a lot, I was constantly exhausted.
I have so much sympathy for people who suffer from fatigue after experiencing what I did.
I'd be sitting or lying down, either watching TV or listening to an audiobook, when my body and brain would suddenly want to sleep. Even worse, if I didn't get my head down straight away, I would go dizzy and experience headaches.
The tiredness lasted the longest, about 15 weeks in total. Even when all the other symptoms had disappeared, I couldn't actually concentrate to read or do anything without needing to go to bed soon after. I couldn't look at my phone or laptop without getting an instant headache.
Lack of taste and smell
Not being able to taste or smell anything is now a recognised symptom of Covid-19, but it wasn't at the time my family was ill, so that threw another curveball.
For me, the virus caused the weirdest sensation. It wasn't like when you have a cold and you can't taste anything, or only taste the catarrh in your throat.
Everything tasted like dust. There was no texture to food either. Everything I put in my mouth could have been the same food.
I suppose at least it didn't taste horrible, but trying to eat with no sensory feedback was hard. The lack of smell was easier to cope with as I'd experienced that before.
It was also weird when these senses suddenly came back. I was actually overwhelmed for the first two or three days afterwards as everything was suddenly different.
Nausea
This was the worst symptom. I suffer from nausea anyway, but it seems as though this virus had taken it to a new level.
As mentioned earlier, I had no breathing difficulties and I didn't really have a cough. But I do believe that this virus, assuming it was Covid-19, attacked my digestive system.
I felt like somebody had turned me inside out. If I didn't eat, I felt ill, and if I eat more than a few mouthfuls, I was sick. It was a delicate balance that I'd mostly figured out by the beginning of week two.
The rest of my family stopped eating altogether for around two days, and then felt better. My nausea lasted about six weeks.
I'll probably never know if my theory is correct, but it was disconcerting to have an atypical experience when every day the news and NHS were discussing what to expect. My mum's symptoms also echoed mine more closely too, so it wasn't just me.
I hope reading this has been interesting and useful in some way. I'm so grateful that none of my family had to go into hospital.
With lockdown relaxing, I just hope people will be sensible so that everyone can get back to 'normal' and leave their homes without worrying about catching this awful virus.
I've been very lucky, but I never want to feel like that again. Stay safe everyone.
By Lucy Currier
Follow Lucy on her blog, Inclusive Living Concepts, and on Facebook and Twitter.
More on Disability Horizons…